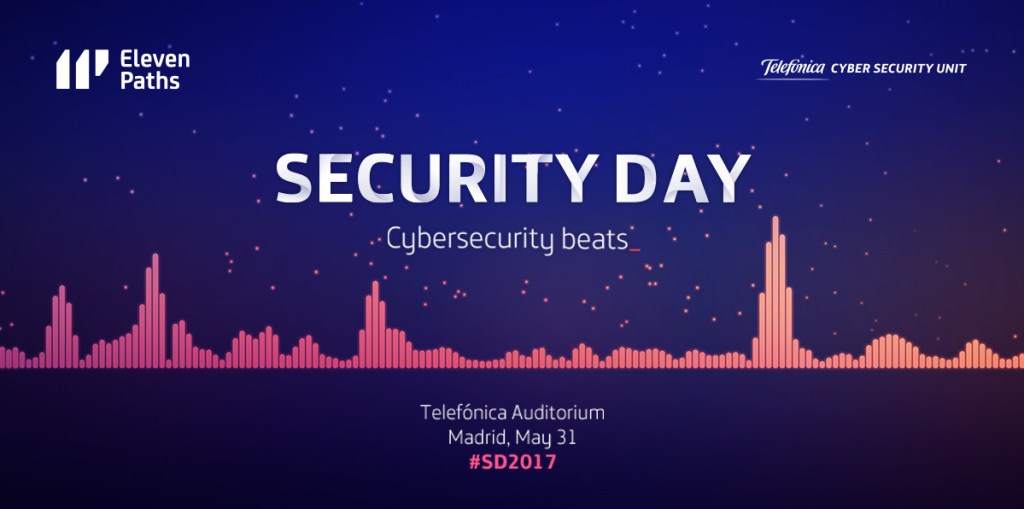 The motto of the fourth edition of our Security Day is Cybersecurity Beats. A conference about security and technology where this year we will teach how our security tools get a feel for your company's information systems. Some of the topics we have chosen for this day are the mandatory compliance with the GDPR regulations as of May 25, 2018, and how to be prepared with our SandaS GRC platform, the latest additions to the ElevenPaths alliances and partners program, and the integration of security solutions to help companies fight cyber attacks against their technological infrastructures. In addition, some of our partners will actively take part, with whom we will be on stage to show you the latest integrations that we have jointly carried our, for example with Check Point MTP and Tacyt. This year, as new features, we will present our Path6 (it finally has a name!), which we will unveil to you, some of the cyberattacks in which we have taken part this year, awards ceremony of the winning plugins and hacks of our annual Latch Plugins Contest, hosted by Chema Alonso and much more.

Agenda
09:30 Guest list
10:00 Global Security Keynote
ElevenPaths Partners. Together we create a safer digital world.
GDPR regulations: Is your company prepared to comply? SandaS GRC is ready!
Startups and entrepreneurs in cybersecurity. Technological innovations of cybersecurity startups.
Hack Your Attitude! Winner plugins and hacks of the Latch Plugins Contest.
Panel technology experiences: how to fight cyber attacks when protecting your company's information systems. Real examples.
Do not miss out on the chance to spend with us a morning full of experiences, security and networking. The registration web of the event is now available, book your seat today!
The seating is limited, so we suggest that you register as soon as possible.
More information on
securityday.elevenpaths.com