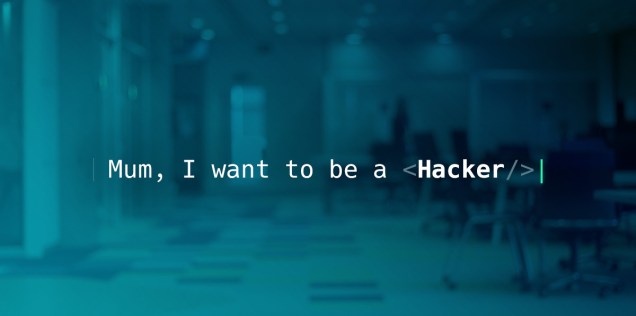 The
hacker
concept is most often associated with male '
techies
' and '
geeks
'. But why is it so difficult to find female role models in the world of technology? We could find the reason in this passionate and lively
TED talk
given by Christopher Bell, media
studies
scholar and father of a Star Wars-obsessed daughter, who addresses the alarming lack of female superheroes in the toys and products marketed to children, and how this impacts their view of the world. In the same way, according to various studies, at the age of 11 many girls feel drawn towards technology, science and mathematics, but they lose interest when they turn 15.
In response to this challenge, from Telefónica, throughout the Chief Data Office (CDO) led by Chema Alonso, which includes Aura (Cognitive Intelligence), ElevenPaths (Cybersecurity) and LUCA (Big Data), we thought about this recurring trend and we have decided to "hack" diversity.

We wanted to raise a war cry to change the perception and the course of history. But we knew that we needed examples in order to drive this change. Therefore, today, in the lead up to Mother's Day, we present the first action which depicts this new culture of doing things. Within our team, we are looking for talented women who are capable of creating technology, women with all kinds of studies, real women of flesh and blood with their own personal stories.
The #hackerwomen from the Telefónica Chief Data Office tell us their stories:
However, we do not want to leave it here. We want you to be part of this. We want to tell the world inspirational stories of women from the technology sector. Testimonies that will help us change the current trend and the course of history.
We will compile the top 20 stories. Please share the video and fill out the following form to tell us how you became a hacker. If you have any suggestions or queries you can write to us at mujereshackers@telefonica.com or fill the following form.
You can follow us and find out more via our social networks:@Telefónica @ElevenPaths @LUCA-D3