You all know FOCA. Over the years, it had a great acceptation and became quite popular. Eleven Path has killed the FOCA to turn it into a professional service, FaasT. But FOCA did not die. FOCA Pro is now a portable version called FOCA Final Version that you can download for free.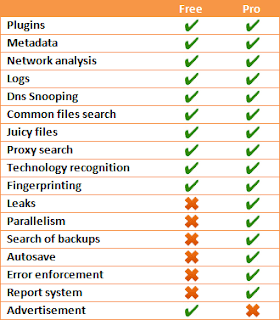 FOCA Free vs. FOCA Pro
There used to be a FOCA Free and a FOCA Pro. The Pro version included some extra features such as reporting, analysis of error messages in response pages, fuzzing of URLs searching for data type conversions errors in PHP, syntax errors in SQL/LDAP queries, integer overflow errors, and more parallelism in its core. It had no ads either.
But now, FOCA joins in just one version, based on FOCA Pro, but for free. So here it is FOCA Final Version. This final version includes all the plugins available and the tools for you to create your own plugins. Some bug reported by users had been fixed as well.
If you want to know how it works and some secrets, you can buy this new book about pentesting using FOCA.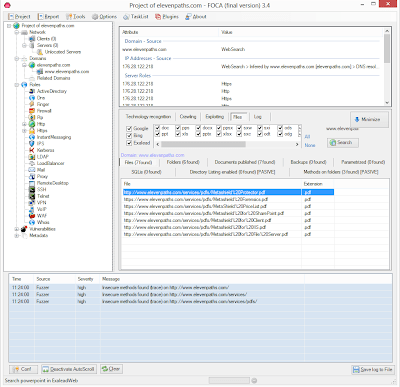 FOCA Final Version
Hope you enjoy it.