On December 12th, 2013, in Madrid, Eleven Paths will come out in society in an event we have named Innovation Day. In this event Eleven Paths will introduce old an new services, besides some surprises. Registration is necessary to assist, from this web.
Eleven Paths started working inside Telefónica Digital six months ago. After quite a lot of hard word, it is time to show part of the effort we have been trough during this time. Besides Eleven Paths, Telefónica de España and Vertical de Seguridad de Telefónica Digital will present their products and services as well, in this Innovation Day.

We will talk about Teléfónica CiberSecurity services, Faast, MetaShield Protector family products, Saqqara, antiAPT services… and, finally, about a project that has remained secret so far and dubbed "Path 2" internally. December 12th and later on, this technology will be revealed step by step. For Eleven Paths, it has been a real challenge to deploy it during this period. But right now, it is a reality. It is already integrated in several sites and world level patented.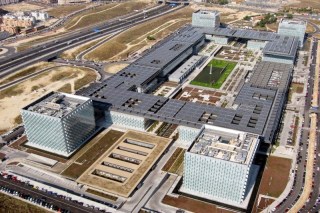 Clients, security professionals and systems administrators… they are all invited. The event will occur on Thursday, December 12th during the afternoon (from 16:00) in the central building Auditorio of campus DistritoTelefónica in Madrid. Besides announcing all this exiting technology, we will enjoy live music concerts. Finally, there will be a great party, thanks to all security partners in Telefónica.
Registration is limited, so a pre-registering form is available. Once filled up, a confirmation email will be sent (if it is still possible to assist).