The term
Smart City
is a term that has been coined in recent years following the surge in use of Big Data. At
LUCA
we have been contributing to helping cities on the path to becoming smart. Big Data has lead to new ways to tackle the problems of climate change, urban overcrowding and an ageing population. One of our intern's (
Cambria Hayashino
) has previously highlighted the success in Stuttgart in terms of optimising their public transport system and reducing climate change. Let's take a look two cities that are already taking function as top class Smart Cities.
Singapore
The sovereign city state is still at the forefront for the use of Big Data in their ability to provide services to their citizens. Sensors throughout the city provide the government with
incredible amounts of data
which can then be used for initiatives such as parking monitors, efficient lighting, waste disposal and innovative new systems like '
Tele-Health
'. Singapore has now taken a further step with it's already high class public transport system by including, interactive maps and wi-fi- even e-books and a swing. All of these steps are with the final outcome of aiming to keep their citizens happy and give them the smoothest public service. The
Smart Nation
initiative is led by Singapore's Smart Nation and Digital Government Office is aiming to create a future that is driven by tech-led solutions.

Figure 2: Government initiatives to lead to a tech-led future.
Barcelona
The Catalan capital also offers its citizens a plethora of tech boosted public services. From a bus service that recently debuted a new orthogonal bus network making it faster, easier to use and more frequent, among other features. The bus system also has urban sustainable mobility, reducing emissions with hybrid buses. Alongside the buses they also manage a bicycle sharing system (Bicing) which is a sustainable and economic form of transport, which gives citizens the option to travel short distances without consuming any energy. The installation of smart parking spaces that use light, metal detectors and sensors to detect if a parking spot is occupied has given Barcelona another marker in terms of what it takes to become a Smart City. The access to real time information in the city has given increased urban mobility throughout the centre. We have named merely a few of the ways Barcelona is leading change with technology, let's hope other cities can adopt ways to make their citizens more happy.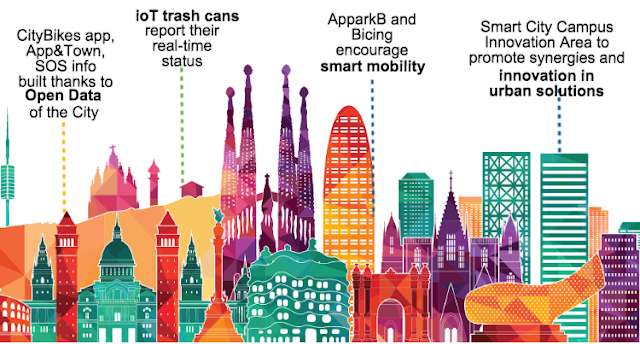 Figure 3: Just some of the ways Barcelona are making smart decisions.
At
LUCA
we would love to collaborate with more
cities
to keep innovating with technology and providing solutions so that one day many governments will have a
Smart Nation and Digital Government Office
. These cities really are pathing the way to the future with their tech-led solutions. Although we have not discussed every step they are taking to provide effective solutions, it is already possible to see that they are more than on their way to becoming a top class Smart City.