Written by Matheus Bottan
Partner Development at Telefonica Tech
Formerly dubbed VM World (brand that stamped the first editions since 2004) suffice it to say that VMware Explore is a giant pivot in the software industry evolution and is entrenched among the "don't-miss events" for IT Marketplace and those interested in the modern app infrastructure.
During the last VMware Explore (Europe edition), in Barcelona this November, attendees, as usual, had a vast range of activities to participate in. Going from general key notes sessions with the VMware executives, to hands-on labs and hackatons with the cloud and security experts of Tanzu, Vsphere+ and NSX.
My personal Experience at VMware Explore 2022
I focused on the partner sessions for professional reasons, went to a few tech sessions, and for fun, stood about 30 minutes in the biggest cue of the event to experiment the McLaren Racing F1 simulator (disastrous 3 laps​).
Personally, what I take from the event is the certainty that the adoption of cross-multi-cloud environments will never stop, as admins will keep running their workloads in the best cloud that suits each app. Meaning, you'll run artificial intelligence on GoogleCP; Workplace, in Azure; critical instances, on AWS; and so on. Also, you'd keep top secret, state-of-the-art stuff in some private Cloud as well (e.g. Dell, HP, Oracle, Alibaba, etc.). Let alone the sovereignty clouds projects of the near future.
New Tech Trends
That said, we cannot not mention K8. The moto of the event was "any app, any cloud, any K8".
For the ones not familiar with the acronym, I'm sure you know it by its "scientific" name: Kubernetes. Google open-sourced the Kubernetes project in 2014.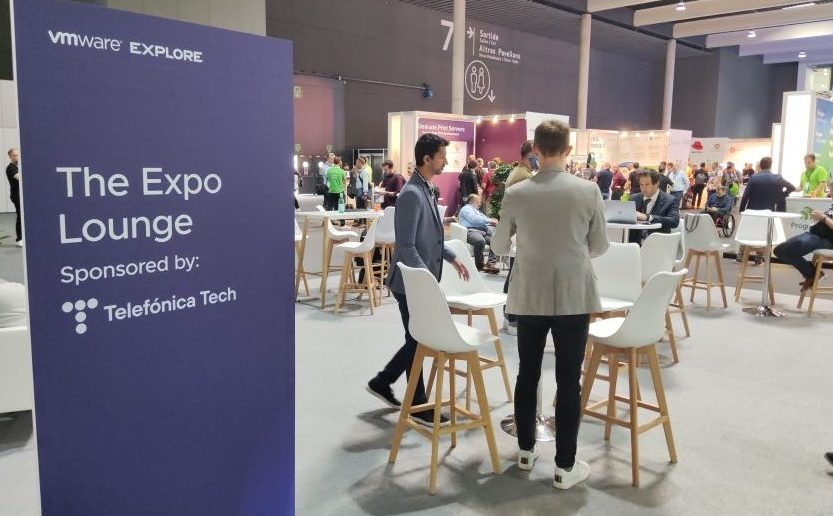 Similar to what VMware has done a decade ago with the Virtual Machines, K8 is now the new reality for building complex applications and it is helping to pave the way. Not only to the workplace of the future, but to whole new sectors as true Clean & Bio Tech, Future Hyper-Connectivity & Cybersecurity, Space Tourism, Quantum Computing, to name a few.
VMware's Tanzu platform is ready to address and orchestrate the multi-cloud environments needed for these types of cutting-edge deployments.
The next wave of tech trends will be a reality pretty soon, and K8 is certainly takes part towards that evolution —as containerized apps push Cybersecurity and IoT/OT (operational technology) to evolve, thus 
new kinds of network traffic emerge,
new methods of deploying software appear,
K8 will also evolve within its own chapters —and it seems to be future-proof, as it provides portability of workloads and is largely adopted by all industries.
I'll elaborate in a few of those future trends and let's speculate a bit around them, as an exercise of matching them to the subjects of the technical sessions of VMware Explore Europe 2022:
Trust Architectures in Cybersecurity: new type of cybercrimes will pop-up in the next decades due to the evolution of machines and software —being a growing tech trend, Trust Architectures will help in the fight against the future cybercrime.

Future of Hyper-connectivity: IoT will be virtually in every device by ~2050, meaning super computing power and hyper connectivity needed, which will be provided by Laser Communications technologies & interconnected satellites.

Next-Generation Computing Power: shifting from CPU to GPU (or even DPU offloads) will be an ancient topic around ~2040, as real quantum computing will help us find answers to problems that have bedeviled science and society for centuries.

Coding 2.0: this is my personal favorite, as I look back to my early career days ​ – from ~2030 on, we'll start to see the new coding platforms, where artificial intelligence codes, and you just watch for debris and deviations. Welcome to software 2.0! —or whatever you want to call the workstation of the developer of the future.

True integration of Artificial Intelligence & Robotics: Just imagine, self-replicating nanorobots​ that can do the dirty work in several critical circumstances; from medical emergencies to space exploration, from extreme farming to rescuing people.

Clean Tech: of course, energy will always be a concern to the new coming world, and here Kubernetes is a protagonist and an early-adopter with its super energy-efficiency environments, it will help companies to meet net-zero and ESG standarts.
How Telefónica Tech backs VMware technologies and promotes co-innovation projects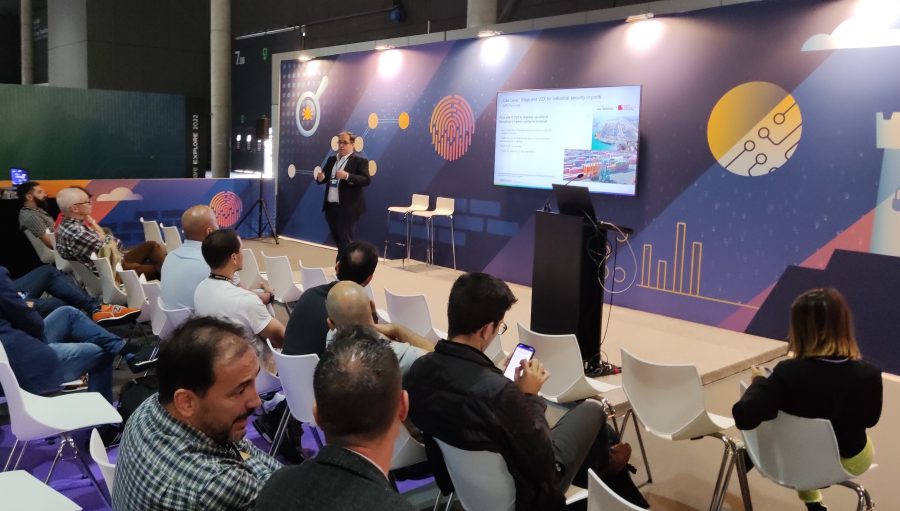 Telefonica Tech has a huge wallet of distinct customers in the multi-cloud world and is a leader in digital transformation of our B2B customers, recognized by Industry Analysts'.
Partnering with VMware is key not only to our projects with end-users, but also to the internal use of VMware technologies inside our house to build the best Managed Services we possibly can. As we've been doing since many years ago, when Telefonica firstly adopted VMware solutions in our VDC core and edge computing nodes.
Stay tuned for more about the Telefonica Tech & VMware new roadmaps of products and co-innovation projects. If you're a customer, reach out to us to learn more about our multi-cloud orchestration SKUs running VMWare technology.
See you soon in the next VMware Explore '23!