The arrival of smartphones brought about a paradigm shift in the way we use and consume content through mobile devices. So much so that, from that moment on, they went from being conceived solely as mobile phones to real pocket computers. This revolution opened up a new world that today extends to other devices such as tablets, televisions and even some wearables such as smartwatches.
Whether you use Android or iPhone, in this article we bring you some useful tips on how to download apps safely so you can make the most of them without losing awareness on your cybersecurity.
Use Official Sources
When downloading an app, always download it from the official markets: Play Store for Android devices and Apple Store for Apple devices. Do not trust apps that come from unknown websites or channels. If in doubt, go to the official website of the company whose app you are going to download and from there you will be redirected to the download site, which is sure to be the Play Store or Apple Store!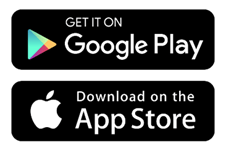 Read User Reviews
Just like when you are booking accommodation or shopping online, reading reviews and comments from other users can help you clear up doubts about whether to download an app or not, what its functionalities are, etc.
On the other hand, consulting specialised forums is a good idea if you are interested in finding out more details about their specifications and operation.
Check the Data and Permissions Requested
Before you start using an application, it is important that you check its configuration in your phone's settings. In fact, you can usually access these configurations directly from the download site of the Play Store or Apple Store as soon as it finishes downloading.
Activate or deactivate the permissions you consider necessary and when everything is in order, it is time to start using the app.
Keep Your Software Up to Date
Update your devices regularly. As well as increasing your protection against cyber threats such as ransomware, they help to improve the compatibility and performance of the applications you download.
We hope you find these tips useful and recommend that you also have security systems installed on your smartphone. Remember that smartphones are pocket computers with which we carry out more and more tasks and activities at any time and from anywhere. If you install an antivirus on your computer, do the same on your mobile phone.
---
Follow us on our social networks (Twitter, Facebook, LinkedIn, Instagram, YouTube and Twitch) and visit our website for more cyber security tips, products and tools.