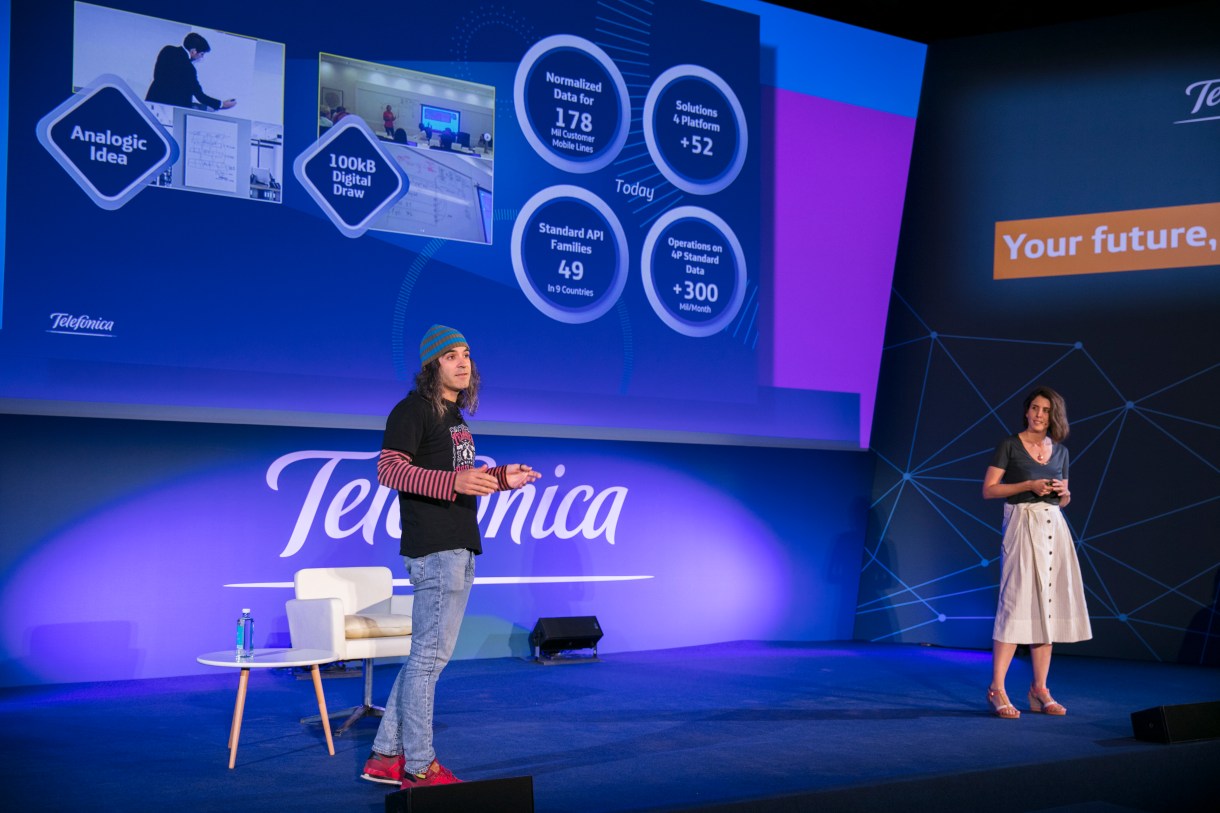 Last week Chema Alonso, Chief Data Officer of Telefónica, and Irene Gómez, Director of Telefónica Aura, gave a keynote speech about the company's vision and ongoing projects on data & Artificial Intelligence at Telefónica's Industry Analyst Day event held in Madrid.

"Telefónica's transformation is already happening and is based on intelligent connectivity, new digital services and experiences built on top with Artificial Intelligence" commented at the beginning of the keynote.
From 4 Platform to Home as a Computer (HaaC)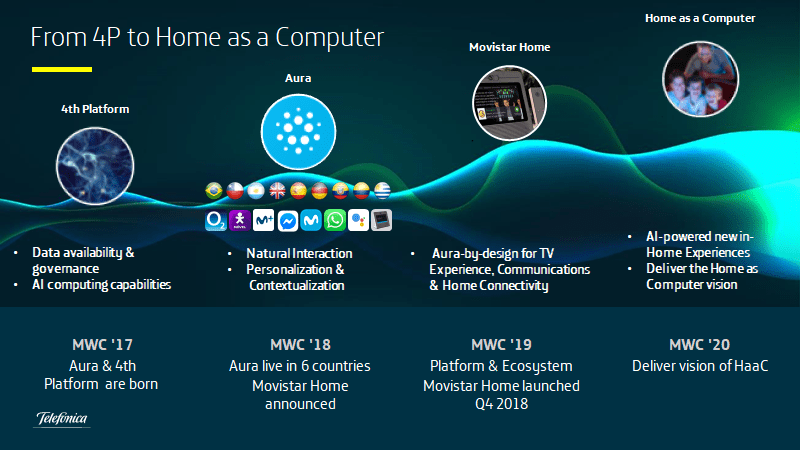 Irene gave a recap on the different highlights from Mobile World Congress 2017 (MWC'17) up to the event held this year in Barcelona. She said the Company announced on the MWC'17 event it's four platforms data strategy and on top of the Fourth Platform they decided to build Aura, its AI.

"Aura is a new customer relationship model. You can speak with it in real time through natural language and voice interfaces. It can be experienced in different channels and brings personalization and customized experiences thanks to its adaptative learning." stated Irene.
The executive also told its audience that during the MWC' 18 event Aura was launched in six countries (Spain, Brazil, Argentina, Germany, UK and Chile) and Movistar Home, Telefónica's smart home device with Aura by design, was presented. Only 8 months later, Movistar Home was launched to the Spanish market.

Irene Gómez: "We embarked on a project that was our first step to bringing AI to our customers' Home Ecosystem. A project that was part of a much more ambitious vision: Home as a Computer (HaaC)."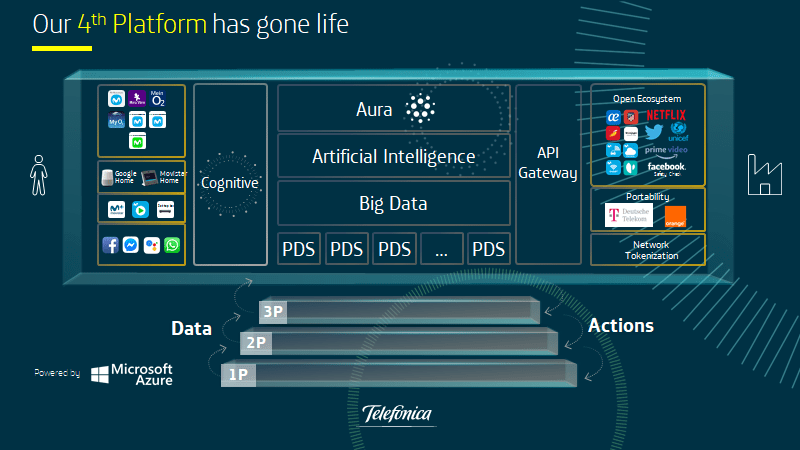 She also explained that HaaC project, presented some months ago by Chema during the 2019 event, will enable new AI-powered in-home experiences for Telefónica customers in Spain.
Telefónica's Aura Director also discussed some Aura highlights like the new country where it is available, Ecuador, or that Telefónica's AI is now active in more channels like Whatsapp or various webs, among others. It also has more use cases, skills and capabilities. According to her, this has helped a lot resulting in the monthly active users growing up to 71% in the first four months of the year.
Home as a Computer (HaaC): AI-powered new in-home experiences
Chema continued afterwards and said that Movistar Home device is having great success since 9 out 10 customers in Spain would recommend it to friends & family. Furthermore, it is updating with new features like:
Twitter moments: check and listen to the latest news
Social games: at least one new game per month related to top contents
Calls: emergency calls to special preselected numbers, leveraging Telefónica's networks
He also explained HaaC strategy and why the home is becoming more important for the Company.

Chema Alonso: "Our mission is to deliver AI-powered new in-home experiences, to help us gain relevance in the lives of our customers. Home is a key part of our lives and Telefónica is already the number 1 provider of home technology in most of our markets. We're bringing together the best connectivity, new home devices, voice assisted AI and best services to deliver new powerful digital experiences."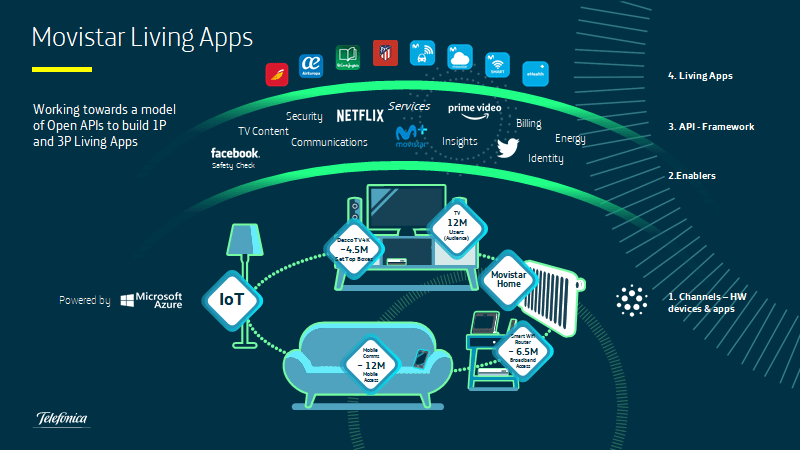 To conclude, he gave some examples of the experience that Telefónica is going to deliver to its customers, opening a new ecosystem for third parties to develop Movistar Living Apps. The attendees could see two videos of Movistar Living Apps: Air Europa airline and Smart Wi-Fi service created by Movistar.
If you want to know all about Aura, don't miss out "Aura Story Book" which describes the vision, process of creation of Aura and the most important highlights in its first year of life.