Today I would like to start this article by referring to one of the 8 steps that, according to John P. Kotter, a researcher in the field of digital transformation and change management, must be taken care of in an organisation that is committed to a Data Governance programme. We are talking about the point concerning: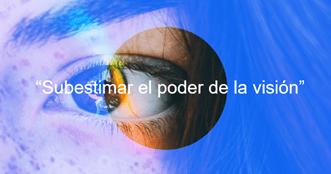 We live in hectic times in which technology is evolving so fast that it is becoming increasingly difficult to be able to process the data that is generated.
The implementation of data governance in the organisation is complex, as it involves orchestrating initiatives with very different approaches or points of view (DAMA disciplines). All this complexity represents a great effort, but at the same time it will be the easiest way to break down an impossible problem into smaller pieces that the human mind, with the help of technology, would be able to process.
Pursuing Common Goals
Kotter shows how a well-defined and communicated vision can lead to the right way to implement change. Every choice counts.
People need a clear and convincing statement of the intended change to make it a common goal. Let's have a look at the implementation of a new technology.
While it is highly relevant, it does not imply a change in the organisation's vision or objectives. We often say that it is a vehicle and not the end. What the organisation can do with the technology (e.g., centralise reporting or create a glossary of business terms as a common language) would be part of the vision, and this starts with defining a good strategy.
Getting Started
"Wayfarer, only your footprints
are the path, and nothing more;
wayfarer, there is no path,
you make the path as you walk"
The road to choosing the right technology to support the vision is an arduous process. Any breakdown of a Data Governance programme needs a tailor-made and fine-tuning actions. These include:
Meetings with the main stakeholders in order to know the needs or requirements that are expected to be achieved from a tool from both its functional and technical aspects. This will take into consideration aspects such as control over the architecture, source systems, governance disciplines to be deployed, usability to be achieved and costs to be managed.
Knowledge of the market situation and the level of compliance with our selection criteria by the best existing solutions. In this case, we will turn to reputable sources such as Gartner or Forrester, which evaluate the viability of these technologies based on success stories and customer opinions.
SWOT analysis of each of the tools, and weighted evaluation of the different functionalities, assessed according to different criteria or axes.

Assessing Possibilities
At this point, it is necessary to lay the foundations of what was acquired in the previous instance. It is therefore time to be able to collaborate, among other activities, in:
The elaboration of supporting documentation, where aspects of the future tool can be detailed, such as:

Attendance of DEMOs, if required

The way it is installed (on premise, SaaS, Cloud)

The definition of future sessions or workshops to be undertaken

Necessary actions at configuration level (extra modules, integration with other tools, metamodel at asset level, connections to DBMS, etc.)
Deepen the functionalities offered by the resulting tools by means of proof-of-concept tests, in order to corroborate that the initial requirements are covered.
The progressive shaping of a template, map or outline of points that will allow a better parameterisation or migration to the tool.
Support in the final and justified decision of the selected tool, and control with purchasing and legal, if necessary, in order to know the status of the acquisition process.

Seeking Symbiosis
Technology advances in accordance with the needs and trends of the moment. Therefore, its use entails an exercise of continuous reinvention and specific maintenance. As a novelty, change is fragile and requires a process of reaffirmation.
For this reason, the implementation of any technology will be carried out gradually and through incremental improvement processes. We should look at:
Work together with the supplier in adapting its technology to our organisation's environment. In this way, all the functional and technical needs previously mentioned will be reflected in the operation of the tool.
The impetus we can give to training efforts will help to create a favourable climate for technology adoption and achieve new cross-cutting synergies (OGD, business and technology).
Promote and define a channel of action with the technological supplier for the generation of developments, data sources to be incorporated and releases or versions.
Create a vehicle for incident management and ensure data availability and service continuity.

The Path Never Ends
We need perseverance because change and technology bring us qualities such as agility, dynamism and accountability. Perseverance to continuously improve, and through a cyclical and unidirectional process move forward, extending the Data Governance function to all areas of the organisation and incorporating new capabilities and/or strengthening existing ones.
As indicated above, the sheer volume of data being generated is becoming increasingly evident and, as a result, Data Governance is here to stay. And along with it, technology is positioned as a necessary enabler to help bring order to all this chaos.
According to Charles Darwin's acknowledgement:
"The species that survive are not the strongest, nor the fastest, nor the most intelligent, but those that adapt best to change"
And as we indicated in our last article The Gestalt Theory in Data Governance: "the whole is greater than the sum of its parts". And you, do you feel part of this new technological and cultural paradigm.