Preparing business operations for the future of work is one of the defining problems of our time. Organisations the world over are now at the stage where their choice of technology infrastructure is vital to their future sustainability.
The vast majority of businesses may have already been heading along a digital transformation journey of sorts, assisted by the transformative forces of people, processes and technology. But throw in a global pandemic and you can expect this equilibrium to take a hit.
Telefónica Tech looked into the technology solutions that businesses relied on during the pandemic and how these would serve them in the long-term. In its research it found that only 2% of respondents made no changes to their ICT at all to deal with the pandemic.
For the majority, their response was technology-driven; 48% brought forward strategic ICT plans and 31% decided to pivot their business and overhaul their ICT. A further 17% made more effective use of the technology that they already had in place – including collaborative and cloud technology, a finding that was more prevalent in microbusinesses (25%).
The move to digital tools during the pandemic was prosperous: 60% of companies claim they're in a better position than before
In most cases, the move to digital tools was prosperous, with 60% reporting that the pandemic had accelerated their long-term ICT strategy meaning that they're in a better position than before. This finding rises to 70% of medium and large enterprises. Yet, 28% of companies claim they are still on a 'war footing' and dealing with the here and now. This signals that there isn't a clear path out of the recovery phase for some organizations.
Using technology to fight fires
The move to remote working en masse was certainly a reason to advance digital transformation strategies, yet the speed of events and requirement for change were not necessarily conditions conductive to long-term strategic decision making.
Our research tells us that some investments were more of a knee jerk reaction. A significant 81% of businesses admitted to making expedient ICT purchases during the pandemic that serve no long-term purpose.
Allowing people and processes to catch up
But that's not to say there isn't a huge amount to be learnt from the way that businesses rapidly transitioned digitally during the pandemic.
44% stated that although they realized greater technology efficiencies, they now need people-based processes to catch-up. Unsurprisingly, this trend increases the more staff a business employs (with 51% of large enterprises reporting this).
This demonstrates that for infrastructure decisions to be driven by long-term strategy, we need to think beyond technology to completely reimagine the way businesses operate.
Other key challenges involved greater employee training and/or education to meet new operational demands (39%) and finding time to take stock, review and understand where the business is and the direction IT decision makers needed to take, next (35%).
One of the main challenges of digitalisation is the human element: without people there is no organisation and no service.
It's telling that each of the three top challenges are routed to a human element. If you look at this in the context of the "golden triangle" of people, processes and technology, the 'people' element commonly comes first, after all, without people you have no organization or service.
Throughout the pandemic, the technology aspect of this triad has noticeably accelerated, but this research demonstrates that the other two parts, 'people' and 'processes', now need to catch up.
Technology also imposes challenges
Technology is not only an enabler, but also a formidable force of its own that imposes its own set of challenges. Respondents rated three top challenges in this next phase of the pandemic in order of priority. Addressing the scarcity of talent and digital dexterity was rated first and it has been well-reported that both are the missing ingredients of most digital transformation initiatives.
Following this, 'enabling multiple and competing business outcomes' was rated second. The need to stay ahead of the competition during a period of rapid digital transformation can't be underestimated.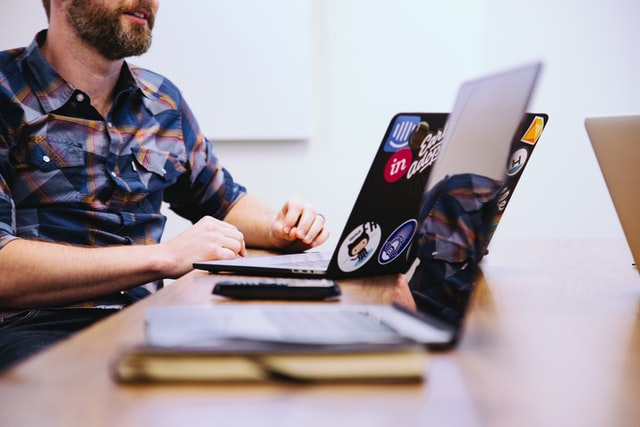 Redesigning work for a hybrid model was rated third as its well-recognized that there are many benefits to the continuation of remote working, with the office still needing its place. But of course, allowing workers the flexibility to work where they choose comes with its own hurdles.
Time to plant digital seeds for the future
Whilst 60% report that they are in a better position than they were before the pandemic due to bringing forward ICT strategy, it doesn't imply that the aspirations stop there. 57% of organizations stated that they want to spend more on ICT and 35% would spend the same amount again over the next 1-2 years.
Now more than ever, it's time to start planting digital seeds for the future. This involves carefully considering the application of technology holistically across the organization. It's important not to skip the collaboration stage that should inform the strategic decision-making process. This was a lesson learnt by 47% of respondents.
More than anything, our research emphasizes that there is a human connection that needs to be facilitated throughout any digital transformation initiative.