Written by Jenny Whelan, Head of Business Affairs – LUCA Advertising
We all know SMS. With 5 billion users, the reach of SMS as a messaging channel is unparalleled. Combined with its reliability, this is why brands continue to use SMS to connect with their customers. 2.21 trillion Application to Person messages (A2P) are sent per year.
A2P SMS is a big business and is still growing (~5% CAGR) to reach $90bn by 2021
Historically, the SMS channel has been used for alerts, for PSMS (Premium SMS), as a carrier for simple content and services, and as a billing mechanism. With the transition to an app based economy many such use cases for A2P SMS have declined, offset by the emergence of alternative opportunities such as authentication, notification, loyalty and awareness, booking and delivery information, to name a few.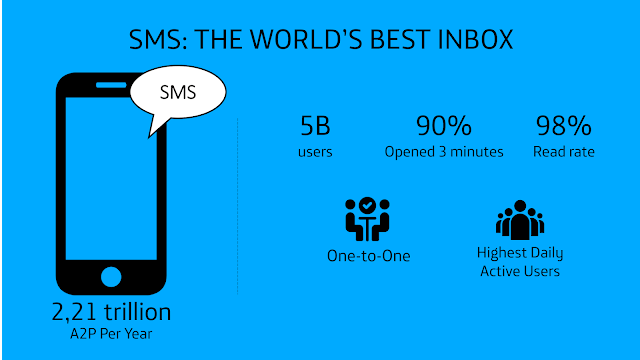 Despite the ubiquity and reach of SMS, it does have some limitations and new technologies have disrupted the messaging market. We see Messenger has 1.3 billion monthly active users (MAUs), WhatsApp boasts 1.2 billion MAUs, Slack has three million people sending messages every day, iMessage, LINE, and WeChat are also contributing to an upsurge of messaging users. These platforms were originally created as person-to-person (P2P) communication channels, but businesses are in the early innings of using these messaging platforms to engage customers and prospects. These platforms offer more features for brands and customers to interact, generating a whole new concept to messaging, being named Conversational Commerce. Although it's early days we are seeing huge adoption and growing APRUs (Average Revenues per User).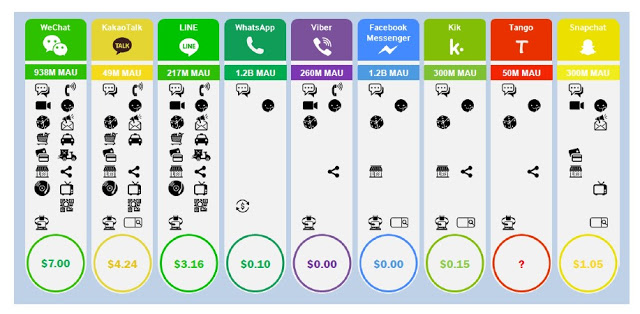 WeChat, for example, has taken China by storm and is now a basic human need for any business or individual. It now has 1billion Monthly Active Users (MAUs) and a monthly APRU of approximately $7 (in 2017).
New entrants and new ways of interacting between brands and customers has meant messaging is undergoing a significant transformation. Telecommunications companies (MNOs) are impacted by this transformation and they have an important role to play in shaping the future of messaging. MNOs have to evolve their A2P SMS business; to defend revenues; to provide solutions that both brands and customers want to engage through; and to ensure accelerated movement towards new business and increased revenue opportunities.
Rich Communication Suite (RCS) will provide an update to the SMS channel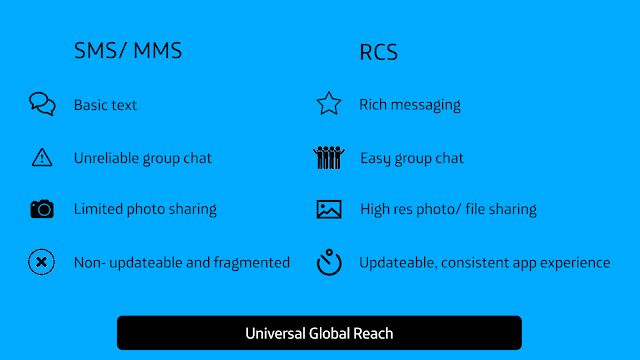 The RCS experience will involve more colour, more interaction, group chat, photo sharing, carousels etc. It will have chat bots to engage with the brands customers want to speak with as well as discovery functions to find companies to engage with.
According to a study conducted by Nielsen (in 2018), 67% of people say they will message with businesses more over the next two years, and 53% say they are more likely to shop with a business they can contact via chat.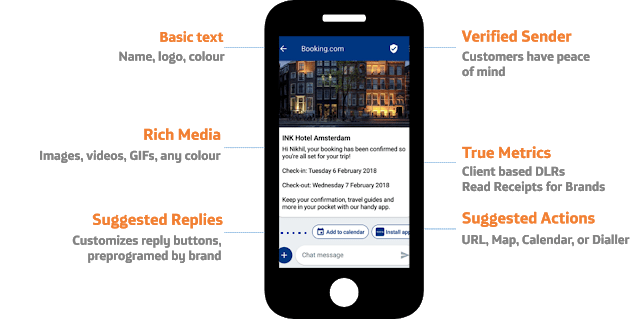 RCS is an operator service that will work on any RCS-enabled smart device or network, and will give customers the experience they've come to expect from OTTs, natively in their handset.
According to the GSMA, 50 operators have launched RCS in 40 markets so far, serving 159 million monthly active users. RCS launched across all operators in the Japanese market in May 2018 and we are seeing new launches constantly arise. 2019 will see the commercial launch of RCS into Business Messaging.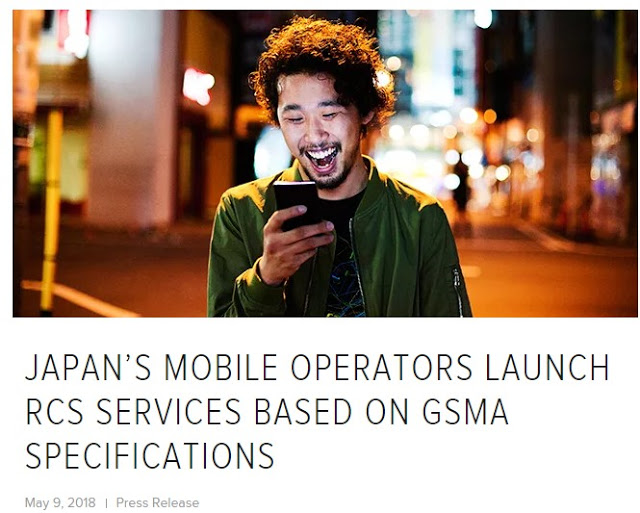 We are living a moment of rapid transformation in Business Messaging. MNOs have an important role to play in this transformation, shifting the humble SMS experience to engaging conversation commerce (enabled by RCS), which customers and brands have come to demand. Exciting times ahead, watch this space!
Don't miss out on a single post. Subscribe to LUCA Data Speaks.