The next webinar in our series takes place on the 3rd of October. In this LUCA Talk, you will get the opportunity to hear about how Mobile Data can be used in the Transport Sector, as well as some LUCA Transit case studies. In this blog post, you can read more about the solutions we provide at LUCA, as well as information about the speakers.
With an estimated annual usage in excess of 1.065 billion users, the London Underground only finds itself 11th in the list of busiest metro systems. This example shows the importance of mobility planning in major cities as well as the potential congestion if these users drove instead. The daily movement in our cities generates enormous amounts of data. LUCA Transit is the solution that harnesses this data (particularly mobile data) to provide insights for the transport industry. These insights can improve safety, congestion and event planning, among many others. You can see an example of LUCA Transit at work here. 
In our seventh LUCA Talk, you will have the chance to hear from
Tom Brealey
and
Oscar Garcia Costa
, senior analysts at Telefonica Smart Steps. Tom specializes in the uses of mobile data to infer travel patterns around the UK. Oscar's work is focused on transit projects in the areas of transport planning and international people movement. Their talk will introduce the opportunities given by mobile data in the area of transport analysis and will showcase the solutions and insights that LUCA Transit offers to this sector. You will get to hear about case studies of these solutions from Highways England, Spain and Latin America, which shows the global power of data. There will be a chance for questions at the end of the talk.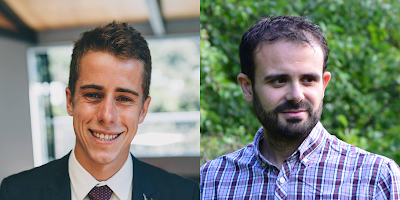 Figure 2 : Tom Brealey (l) and Oscar Garcia Costa (r)
The webinar will take place on the Tuesday 3rd of October at 4pm and you can register here!