As each business sector is becoming increasingly competitive, data has become a key asset to success. In order to best leverage this asset, though, businesses need to ensure that the data that they generate and receive on a daily basis is optimised. Through aiming to do this, businesses can improve their use of resources and business processes. Businesses can also address new challenges that face them and streamline their decision making process. These predictive analysis models are essential if they want to be part of the digital transformation that is currently taking place across various markets.
Unfortunately, not all organizations are willing to or have access to the resources to invest in the necessary infrastructures and consultation to analyse their data. Businesses are well aware of the process of data extraction, management and analysis, however, the majority of them struggle to embark on Big Data projects due to their complexity and the ever-changing nature of the technology in this sector.
LUCA (tbe Big Data unit within 
Telefónica
) has been working with HPE (Hewlett Packard Enterprise) to bring their clients in Spain the Big Data Hortonworks by Hadoop platform, which is underpinned by HPE technology.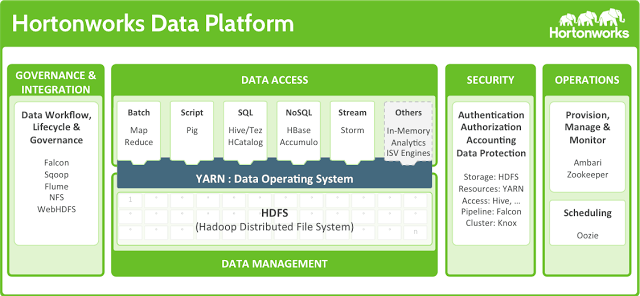 Figure 1: The platform allows large sets of data to be processed and stored in clusters.
Hortonworks by Hadoop data platform has two essential functions: it lets organizations collect and store all types of information in a data repository and it facilitates data transformation, predictive and prescriptive analysis which can be carried out on said stored information. These benefits are essential to businesses are carrying out Big Data functions.
The most important part of the data analysis for clients should be the ease of the process: ensuring that they can quickly extract the most value without worrying how the platform makes it possible, whether that's the deployment, updating or development of the platform. Each client has diverse needs and this platform facilitates these needs with the possibility to increase or expand as the volume of data that needs to be processed varies.
Hortonworks from Hadoop data platform has become the most committed platform with an Open Source Apache Hadoop ecosystem. It has been developed with HPE equipment (as they are the leaders in this sector) and is based at the Alcalá Data Centre. This is the only centre of its kind in Spain that is used for non-privative data with a TIER IV Gold certification. Telefónica is involved in the operations, monitoring, and administration of the infrastructure.
Our services use an independent platform to ensure top quality performance and security, created in a first-in-class architecture which allows on-demand use without affecting performance.
HPE and LUCA (Platinum HPE Partner) have joined forces to provide a digital transformation strategy for big businesses, aiming to give them the necessary tools to tackle their digitalization. Keeping this aim in mind, Telefónica created 
Living Cloud
, a global proposal that encompasses all essential technological and methodological parts to this process, where Big Data is an indispensable building block.