With the advent of Iot technology, big companies of hardware (components) and software (programs) have had to develop and adapt new products for these devices.
The components become loT
How far has the Internet of Things influenced the creation or adaptation of these solutions? For example, Samsung. The Korean smartphone corporation not only manufactures mobiles; it has also started to develop its components in order to rely less on external brands.
Months ago, the company introduced his new processor model, Exynos iT100, specially designed for devices connected by Internet of Things. The processor has ability to work at extreme temperatures, from -40 degrees to 125, a lot of gadgets loT installs outdoors just occur with security cameras or irrigation sensors. It also integrates processor and memory in a chip. Thus, saving of space to be integrated into reduced mechanisms.
Qualcomm, the popular Snapdragon chip producer for mobile, also offers hardware ease Iot connections. Their big bet is mobile connectivity, which apply in many cases of use, including vehicles and drones. Iot mobile uses the same infrastructure and connects to the same public network as our mobile phone, without having to deploy a private network for Iot devices. In this area, the C-V2X (Cellular Vehicle to Everything), will be the future of connectivity for the autonomous car and will increase safety, as we saw in Telefonica's project to prevent road accidents. Thanks to this equipment, vehicles communicate with each other and with everything around them, improving road safety and prediction.
Software to control them all?
The elements connected to the Internet of Things also need an operating system from which their performance can be monitored and managed. This gives engineers and developers the chance to access a platform that allows them to put the ideas into practice and make the most of them.
Surely you sound like Mozilla is the browser Firebox, an option chosen by many users before Google Chrome broke into the market. After two years of research and development, the company launched the WebThings Gateawaysoftware.
Through a simple interface, Webthings acts as an universal system from which you can organize access and control of various Iot devices without the need to use specific applications from the provider. So, instead of installing a mobile app for each, you use this unified interface. It detects existing Iot devices in your network and voilà!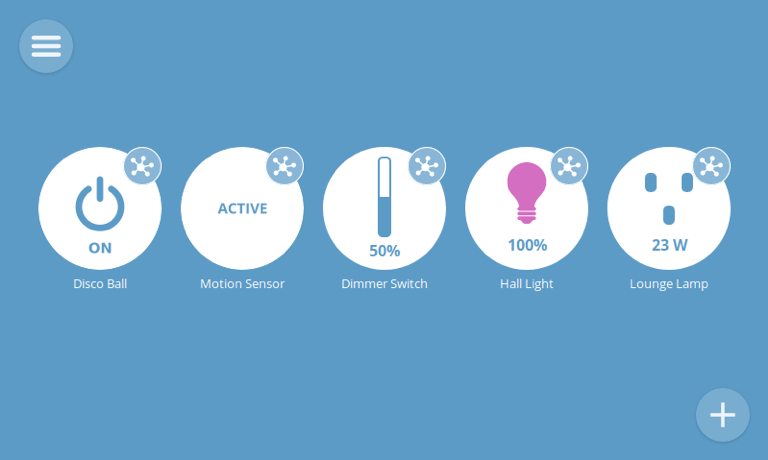 Windows 10 Iot Core is the best of giant Microsoft to enter the world of connected things. This operating system is not a version of the Windows desktop that we can find on the computer, but an interface made by developers for developers.
Users who install this system have the benefits of Windows in terms of experience and connectivity in the brand's cloud. It can be installed on smaller devices, even without a display, and provides information on connection, update and protection of devices. They have recently added to their catalogue the IoT Core Services version, the model of payment by subscription in the cloud with updates for 10 years and evaluations of the device state of health.
However, according to the Iot Developer Survey 2019, the most common used operating system on IoT devices is FreeRTOS. It´s a real-time operating system very simple to use and with free license. It provides a unique and independent solution that adapts to different architectures. In addition, it facilitates the programming, connection and administration of connected devices.
Simple a matter of time before the most prominent brands of components and systems joined the Iot revolution and to helped put into operation the connection of elements that, a few years ago, we couldn't imagine they could be connected to the Internet. Therefore, they have one more piece of the gear to reach the connected world.