"We are just beginning to see the opportunities that Big Data represents"
The importance of data when making any decision is growing. Elena Gil, CEO at LUCA, Telefonica's data unit, spoke to us on this occasion about the inherent opportunities of Big Data, which has also seen new professions and the development of specific skills that, to this day, are hard to find.
The term Big Data has gained relevance in recent years and today, there are few people who have not heard of it. Data analysis helps to predict consumer demands, forecasting their desires and anticipating their actions. For example, some consultants or advisors are sure that, in the short run, the process of buying will not be generic but instead, personalized for each user. A key factor for businesses' competitiveness is that they trust in their backing of Big Data for positioning in the most efficient and profitable way for their products and services.
Data has become a
fundamental asset
and, despite the fact that few invest in it, the percentage of those who plan to do so in the near future is significant.
It's a future where STEM studies (Science, Technology, Engineering and Mathematics) will become the most demanded in a market that has found a trustworthy niche in technology to exploit, with its most stable backing in Big Data. In fact, currently, it is hard to find profiles experienced in Big Data that undeniably will be essential in the work environment in the short and mid-term.
We now have a data universe that has filtered into almost every aspect of life and that has a greater presence than what society imagines. Therefore, security has become a critical area, where evidence is vital to avoid greater evils. In fact, there are consultants that claim that in the short and mid-term, virtual viruses may cause real illnesses in the future through the vulnerability of advanced data systems.
Data, data and more data that needs adequate processing to extract the maximum value to fit it to people and their needs.
Under the flag of data analysis LUCA was born,
Telefonica´s Big Data unit
that has recently celebrated its first anniversary. A good part of the credit for the development and consolidation of LUCA is thanks to its CEO, Elena Gil. Also the global director of Big Data B2B at Telefonica, she has been with the unit since its birth and will be in the future as well, with the company defining itself as one of the largest data investors. Additionally, Elena is a great driving force for the presence of women in STEM and her journey is a great example of that. After graduating in Economics and business management, she obtained an MBA from MIT, demonstrating from the very beginning an interest in the technological world.
The current and future development of Big Data, its opportunities and the reality that the sector is experiencing are the key points in this interview between BlogThinkBig.com and the data expert from LUCA.
Complementarity as the key to success
Elena Gil begins by recalling that the pioneering sectors in the world of Big Data have been those that were and are more "intensive in the generation of data". But the present and future of the sector are wider than you could think, and its development reaches from financial entities, telecommunications or healthcare to other areas such as transport, energy and industry. The CEO of LUCA understands that in general, any company can utilize Big Data, "above all, hand in hand with the development of Internet of Things (IoT)".
"The connection of devices will allow the transformation of many sectors", assured the director of Telefonica's data unit, which trusts in
the complementarity and coordination of different technologies as a bet for the future
. Artificial Intelligence, Internet of Things, Cloud, etc. are technologies that "complement and strengthen each other", and where "Big Data is critical for their development".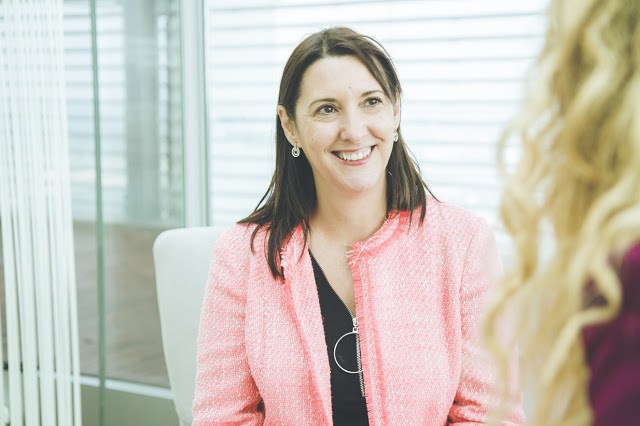 Figure 2 : Elena tell us how "the connection of devices will allow the transformation of many sectors".
Security, Privacy, a constant challenge
A connected industry with a universal goal: security. In fact, as Elena Gil explains this is a "critical" and essential theme. And that aligning a company's strategy with security has become an essential question to deal with attacks and breaches.
And in this area, in spring this year a new law will be implemented universally throughout Europe known as GDPR (General Data Protection Regulation) that will regulate adaptation and organizations' correct use of data. "It will be a challenge for companies because we have to adapt, but also it protects the interests of the final users", claims Elena Gil who additionally, highlights at this point the alignment of Telefonica with the principals of transparency, promise and integrity that GDPR will represent.
The European project develops in parallel with the White Papers on artificial intelligence that will also be presented this spring. An initiative driven by Secretary of State for Information and Digital Agenda, that consists of a group of multidisciplinary experts involved in its structuring: nine experts from the academic, business and institutional worlds, amongst which Elena Gil (Telefonica), Elena Alfaro (BBVA), Lorena Jaume-Palasí (University of Berlin and Algorithm Watch) and Miguel Luengo-Oroz (United Nations, UN Global Pulse).
"They want to present a book that presents Artificial Intelligence in Spain, that contains the legal, social and ethical implications that are believed to be of importance so that the country becomes a benchmark in terms of Artificial Intelligence", because, just like the CEO of LUCA assured, "that will depend on the country's competitiveness in both the short and mid-terms".
A regulation that has become necessary given the large number of data that makes up people's lives. "Big Data and Artificial Intelligence are in our day to day lives without us being aware of them, and we are only starting to see the potential that they represent", claimed Elena Gil. She put specific
emphasis on the importance of proper data management
. And that, the positive implications that Big Data brings with it, could be seen as risks if they are not treated in the correct way.
Incorporating the world of data into businesses is and will be an important change that "should be made in the proper way and extract all of its potential. Democratizing access to data is the objective to reach, and therefore the capacity of processing will be essential. "What stands in front of us is so huge that it is very difficult to know when it will reach a maturity" adds Elena Gil and that "we are not even able to imagine everything that Big Data will offer us in the future".
Personalized Shopping, the future challenge
Being attended 24 hours a day is a reality to which society is accustomed to. Clients are becoming more demanding and they search for a greater personalization because "they are no longer satisfied with an average offer". Better understanding clients is the challenge faced by companies. Therefore, LUCA is using the experience and capabilities of Telefonica in order to help, in the best way possible, companies are supported by data.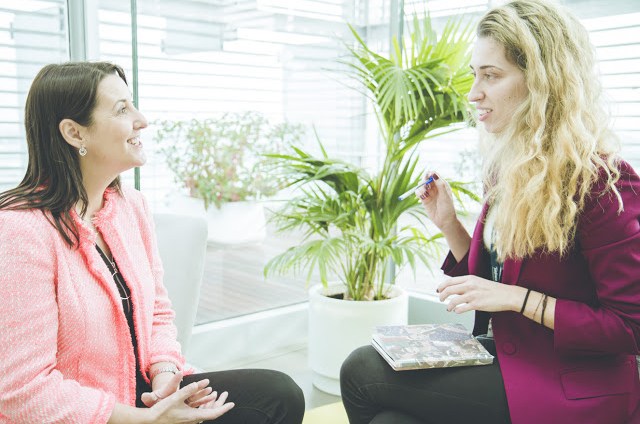 Figure 3 : Elena explains the need for greater personalization as consumers "are no longer satisfied with an average offer".
A series of future challenges for which Elena Gil believes that companies have to adapt their organizations to two types of necessary resources. Firstly, there are the Big Data and Artificial Intelligence specialists, such as the data scientists, data architects or data engineers. It's about "rare critical profiles", that are responsible for ensuring that the companies have adequate storage and processing capabilities and the development of algorithms and models. Additionally, it is necessary to have less technical profiles that work with data in other disciplines such as marketing specialists or financial areas. The implication and coordination of all of this will be necessary to propel a "cultural change" that allows the "extraction of value that these technologies are bringing"
Main trends for 2018
Big Data, along with Artificial Intelligence, defined technological trends in the recent years and in 2018, this will not change. As the CEO of LUCA assures "this year there will be an advance in the real-time decision-making process". Other technologies such as the Cloud, Machine Learning or Deep Learning are "opening horizons" for Big Data. There are always more areas for development, for example chatbots, "that are revolutionizing the customer's commercial attention" and in this way achieving a "greater satisfaction".
Predictions
But not all data collected is useful. According to a report published by Cisco, the majority of data that we will work with, in 2020, will be short-lived, and that only 10% will be useful for businesses. A prediction that Elena Gil is cautious about and prefers not to anticipate. "It is certain that the data explosion is huge" and it will amplify further in the future with the development of IoT, but also is true that "it will become more and more ephemeral". According to the CEO of LUCA, the existing trend focusses more on the analysis of data at the source. If they are used then they will be of benefit, if not then they will disappear. A fact that will make information storage a selective process for businesses. However, as the Big Data expert recalls, it is still too early to make predictions.
SMEs and startups are knocking on the door
In the business panorama, in general, the percentage of investment in Big Data is advancing with giant steps, although the proportion remains low. SMEs and startups seem more reluctant to take a chance with it, perhaps due to the financial outlet that is assumed, or out of fear and a lack of knowledge on the topic. An issue that Elena Gil encourages businesses to try, as "it is more and more accessible" and there are "models such as Cloud and "as a service" that allows them to not make investments and only use what they need at any time", said the director of LUCA, highlighting the scalability of Big Data. "It allows you to start in a small ecosystem, try and demonstrate that it has value without needing to make big decisions before seeing its advantages".
And on this topic, Elena Gil encourages a "loss of fear" to invest in data as long as you what you want to use it for. "It is important that Big Data is at the service of the company's interests", reminds the director of LUCA, for whom a hopeful future will arrive. A future where ethics and regulation will take a special role to improve and try to strengthen the presence and efficiency of Big data in society.