This was the 8th edition of the Security Innovation Days 2020 so far. Three intense days in which innovation in cybersecurity and the digital transformation have been the essence of the event. For the last one, we reserved the main course and the identity mark of this event: the presentation of the last projects and tools in which our teams have been working.
Introduction
The day started once again with an introduction by Monica Carrillo and Pedro Pablo Pérez, who for the third day in a row became the perfect master of ceremonies. New products, services, tools and, in short, the latest developments in innovation to offer our clients what they exactly need.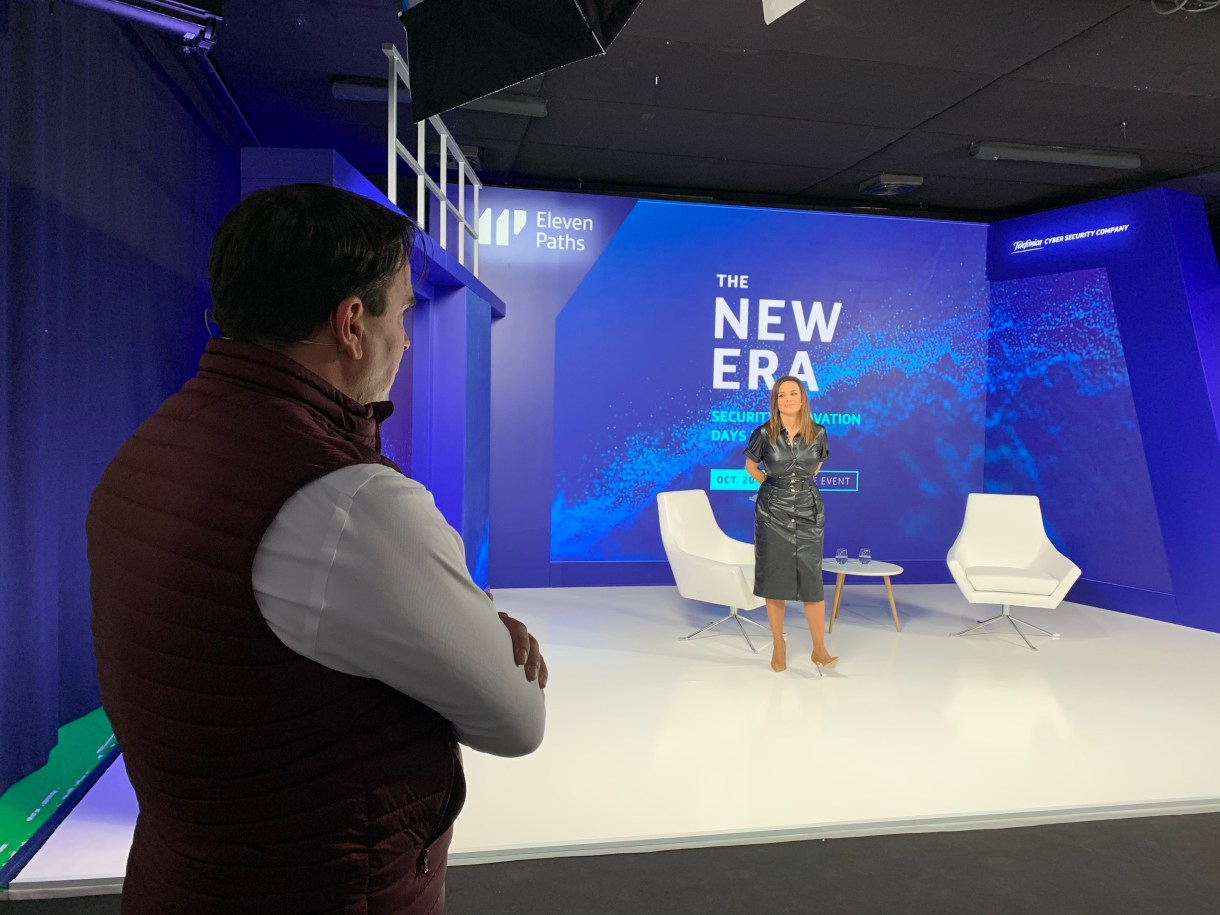 Telefónica Innovation Ventures
The session started in style, with an important announcement that had been made official just a few hours before. Guenia Gawendo, Head of Telefónica Innovation Ventures, and Raúl Riesco, Head of Public Administration and Strategic Investments at ElevenPaths, were in charge of presenting the new project of Telefónica Tech Ventures, an investment vehicle of Telefónica and promoted by ElevenPaths that aims to detect new opportunities related to disruptive innovation in cybersecurity.
Magnet
Afterwards, as the first presentation focused properly on new developments, the CTO team, represented by Gonzalo Fernández and David López Meco, presented the Magnet project, an initiative developed entirely during this complicated 2020 and which offers security and connectivity for SMEs. The proof that it is possible to develop products remotely.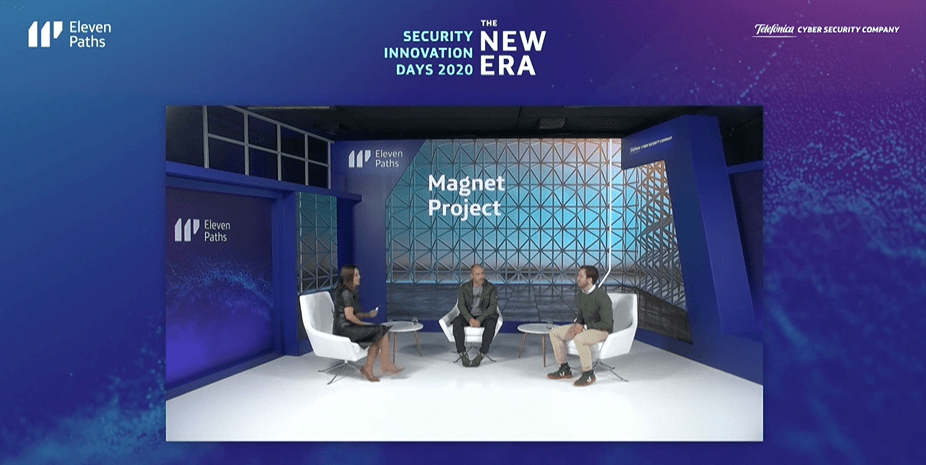 ElevenLabs
We got to the highlight of the day, our team from the Innovation and Laboratory Area presented the latest tools, with its director, Sergio De Los Santos, accompanied by a dream team: Jose Torres, Helene Aguirre, José A. Cascallana, Gabriel Álvarez, Félix Brezo and David Vara.
An area that has grown a lot over the last year, adding our innovation centres throughout Spain: TEGRA, C4IN and SOTH, as well as our beloved Chief Security Ambassadors (CSAs), spread over 5 countries.
If you want to discover more about the tools presented, here you can find more information:
Deeder, tool for signing contracts through instant messaging platforms
Aldara, the intelligent tool for social networks
Aristeo: in progress from C4IN (C 4.0 with Cidaut
Ameba
TheTHE, tool for Threat Hunting equipment
IDoT, Identity of Things
More developments from the Innovation and Laboratory team:: AMSIExt, ChainLock or DoH (DNS over HTTPS).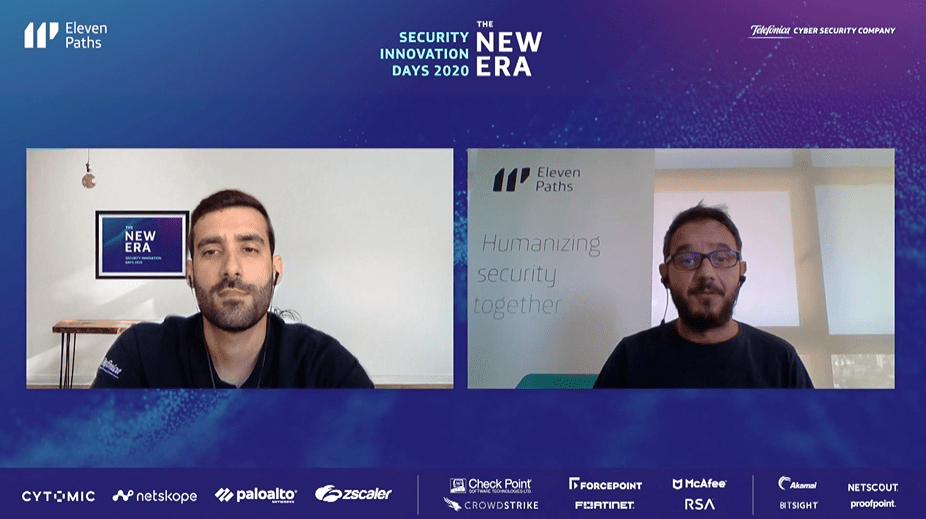 Netskope Sponsor
Contamos también con la visión de nuestro partner Netskope sobre la nueva era de la ciberseguridad, en la que SASE y el cloud serán piezas clave. Una gran ponencia a cargo de Samuel Bonete, Regional Sales Manager para Iberia. Un placer poder contar con vosotros.
We also counted on the vision of our partner Netskope about the new era of cybersecurity, in which SASE and the cloud will be key players. A great presentation by Samuel Bonete, Regional Sales Manager for Iberia. A pleasure to be able to have you.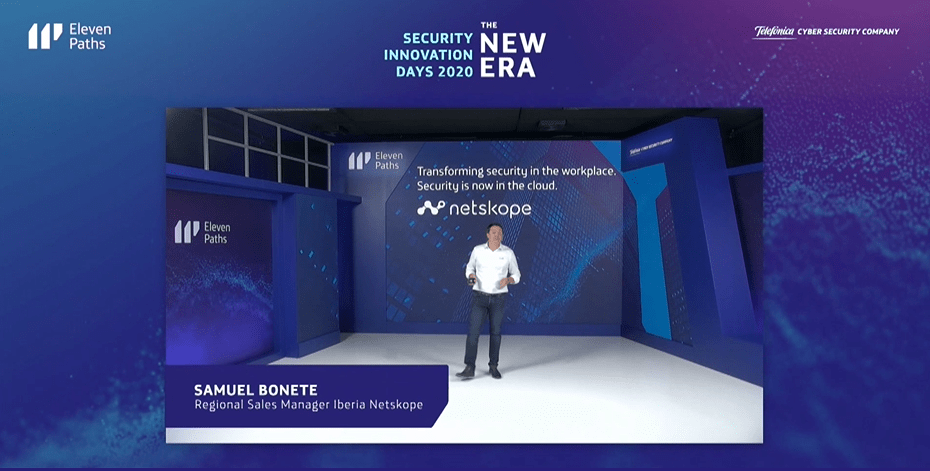 Goodbye
We could not call it Security Innovation Day without the presence of our Chairman Chema Alonso, who told the history and evolution of ElevenPaths and how we have reached this New Era and his new projects as CDCO of Telefónica.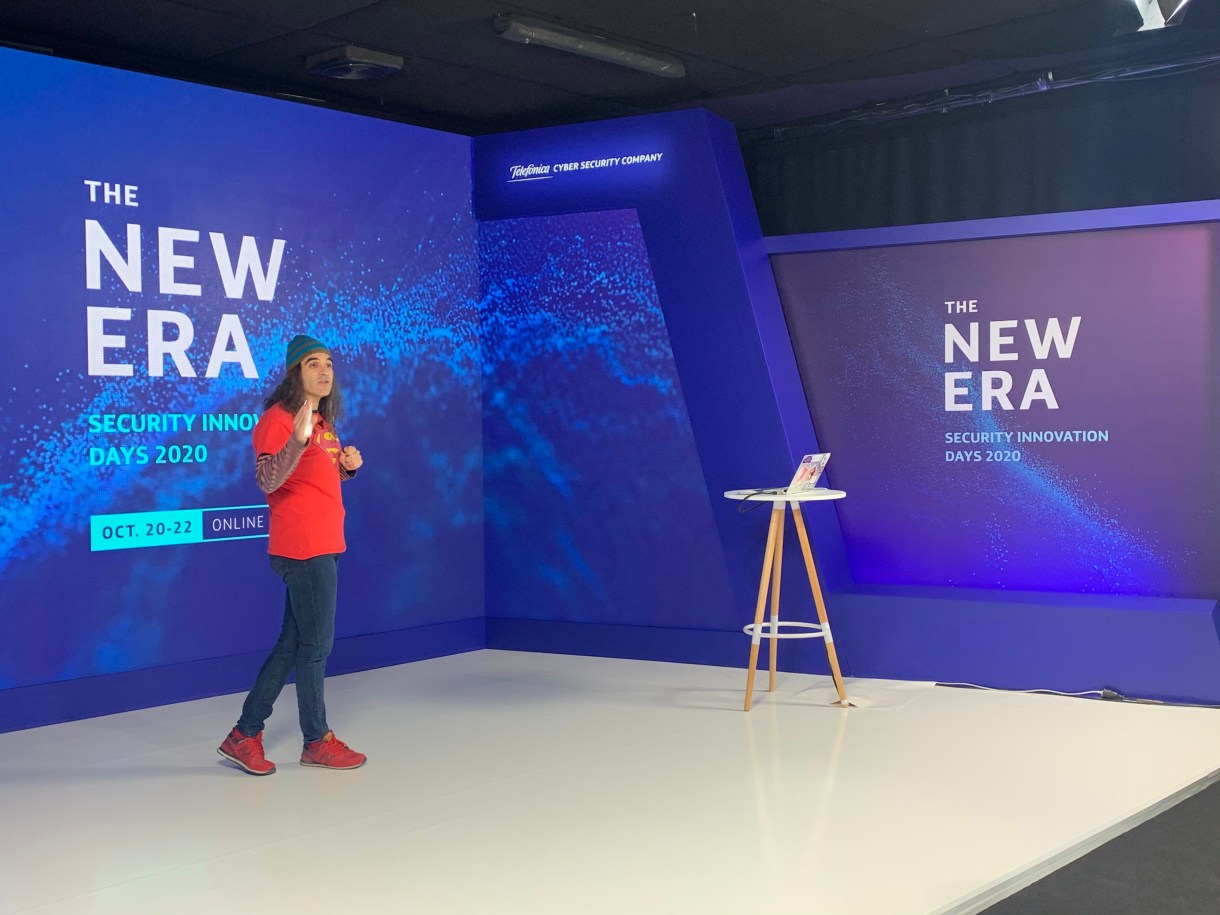 Thank you very much to all the assistants, we are very happy with the welcome and the participation in this peculiar edition. See you next year!
Here is the complete video of the third day:
---
If you want to know more about the Security Innovation Days 2020, check out the following articles: