By now, you have heard, seen and possibly even own a drone yourself.
You have probably seen them in countless films and TV series, and at concerts and outdoor events. Drones have been featured in films like 1989's Back to the Future Part II, and more current ones like Interstellar. This technology has not gone unnoticed. When at one time, drones seemed out of our access or devices for military use, they seem to be everywhere now.
Before getting into how and what drones can do for us now, let's go back to the beginning. The first recorded use of an unmanned aerial vehicle (UAV) was in 1849, in the form of a balloon carrier used by Austrian forces during a battle. It is widely known that drones are used in battle, to oversee areas where it is too dangerous for pilots to cover, so it is no surprise that they got their start this way.
Since then, the use of drones has shifted and diversified from war and battleground use, to commercial use, as we have seen in recent years. The Consumer Technology Association points out that an estimated 2.4 million personal drone units were sold in the USA in 2016, more than doubling the previous year, and not suprisingly, total sales in 2018 are expected to be higher than 3.7 million units. However, according to Gartner, drone sales in 2016 were closer to 2.2 million units worldwide. The difference in numbers is due to how different companies define what a drone is. For Gartner, a drone is an aircraft that has the ability to connect to the internet, and the firm foresees that sales for personal use (photographs/entertainment) will not slow down in coming years.
One thing is sure, drones are more popular than ever, but what are they really for, and can they really help us in the end? The answer is clear, with the added advantage of Artificial Intelligence, drones can become helpful allies when trying to save lives in remote areas, increase the safety of construction workers and monitor safety.
To be able to see for yourself how Artificial Intelligence plays a role in the use of drones, we will show a few examples from different fields, starting with the construction sector, which we have mentioned before on the blog. Doxel, a company dedicated to construction productivity heavily relies on AI. They use drones to capture outdoor data of a work site, and then applies AI algorithms to process the visual data, inspects installation quality and quantifies how much of the material that has been installed, has been installed correctly. In Japan, constructions sites are also relying on drones to have a complete view of the site in a matter of minutes, using drones like Skycatch. This American company has reduced the time to scan, and map in 3D an entire site from days to around 15 minutes.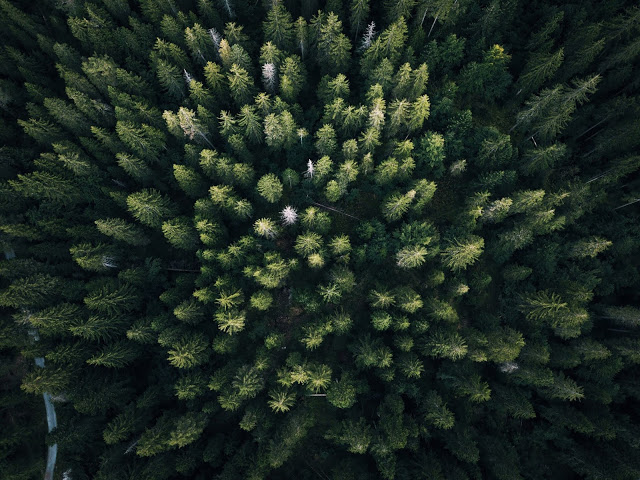 Drones can also be helpful in controlling the adequate use of natural resources. In Spain, in the region of Extremadura, drones are being used to supervise the Tagus (Tajo in spanish) basin. The drones check for irregularities and infractions related to illegal water extraction. The Tagus Hydrographic Confederation monitors the groundwater levels in the basin, to make sure no illegal extractions are made, as this endangers not only the water resources of the basin, but its entire ecosystem. Also in Spain, the use of drones has been adopted for traffic monitoring and control, especially to identify drunk drivers and traffic infractions.
And while there are many companies that make use of this, the last one we will mention is Zipline. Launched in 2016 in California, the company builds drones and runs delivery services for medical supplies, in areas that are hard to access by land. The focus so far has been Africa, specifically Rwanda, where medical supplies could normally take hours to reach the ones who need it most, when they need it most. With the help Zipline, medicines, blood and even organs reach hospitals and clinics in remote areas in minutes, and have already saved many lives. By incorporating Artificial Intelligence into their processes, the company now transports 20% of the nation's blood supply outside of the capital city of Kigali.
These are only a few examples of how combining AI technology with drones, can not only be helpful in the construction sector, but help with protecting the environment, and saving lives.
Don't miss out on a single post. Subscribe to LUCA Data Speaks.