There are many stories that suggest how the term 'Black Friday' came into use. One common misconception often shared is that Black Friday gets its name from the first day of the year when retailers move from making a loss ('in the red') to making profits ('in the black'). The true roots of the term are found in Philadelphia in the early 60's, where the police used it to refer to the added chaos following Thanksgiving. By the 1980's retailers had turned the term to their advantage and in the years that followed, it would become the phenomenon that we know today.  We, as consumers, spend more money each year and therefore, we create more data. In this blog, we will look at the key ways in which shoppers and retailers can use Big Data over the Black Friday period.
1. Harnessing the data
Big Data is a reality that is here to stay, and companies in every sphere of life are using data technologies as an integral part of business. For retailers and e-tailers, the question being asked is "can you afford not to harness Big Data?" This question is no more potent than when Black Friday comes around, as the potential for profit is larger than ever. As well as Big Data technologies, an increasing number of companies are using 'Machine Learning' services such as Hadoop to better understand their clients. The advantage of these methods over traditional ones is that they can provide real-time analysis. From historic and current data, machine-learning algorithms can factor in a large number of variables into their models, including predicted weather patterns. The outcome? The ability to not only predict trends in consumer tastes, but also to predict how much consumers will spend, and where.
2. Preparing for the big day
Months of preparation will take place before Black Friday arrives, due to its importance for retailers. With the data-driven technologies mentioned previously, important decisions relating to stock management and the hiring of seasonal workers can be made with more confidence. Each year, the NRF (National Retail Federation) in the United States carries out a number of surveys, one of which revealed that an expected 500,000 to 550,000 seasonal workers will be hired this year. By using the Big Data available to them, stores are able to predict the number of shoppers and thus hire the appropriate number of workers; therefore improving their operational efficiency. Efficiency is also a key word when it comes to stock management. Here, it is important to have sufficient quantities of the best-selling products so that customers don't leave empty handed. Stores also want to avoid having large amounts of left over stock. Whilst an important part of Black Friday is the buzz generated by limited stock, firms should (and do) use data-driven modeling techniques to prepare themselves for the influx of shoppers.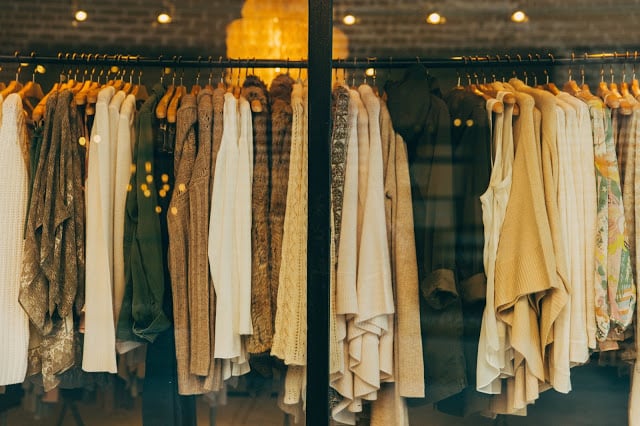 Figure 2 : It is important for stores to have sufficient stock to match the demand from customers.
3. Setting the right price
Such modeling techniques can also be applied to pricing strategies. Black Friday itself is essentially characterized by the low prices that are available, and yet
it is a day when retailers see enormous profits
. Some interesting policies have arisen in recent years. Large brands such as Best Buy and Home Depot go beyond the standard price matching and allow managers to beat the price of the competition by 10%. The website
Greentoe
offers a '
name-your-own-price
' policy on many goods, a novel way of differentiating from the rest. Finding the balance between a competitive price and strong profit margins is not easy, but by harnessing the data, it is significantly easier. One of the key benefits of Big Data tools is that they can analyze data in real time, and machine learning algorithms can factor in what the competition is doing (alongside many other factors) to arrive at a more precise price.
4. Reaching the right customers
In marketing, the acronym STP refers to the process of segmentation, targeting and positioning that brands must undergo in order to have success. It is all well and good having the right amount of stock and the perfect price, but these things are useless if customers do not see your products. By using data sources that are both in-house and external, retailers can
use data-science to draw up more precise segments
than would have been possible via previous methods. Since consumer data is aggregated and anonymized, it is possible to do this in a way that values the privacy that we desire. Once segmented,
retailers can target potential customers with the deals that will interests them most
. For example, in the week leading up to Black Friday, I received a daily email form amazon with personalized deals, based on the data collected from my previous shopping history. As I will mention below, consumers are craving a personal relationship with the brands they love, and targeted communication such as the email below allows brands to
position themselves as a key player
in the first phase of the consumer decision journey: their initial considerations.
5. Improving the shopping experience
One of the trends over recent years has been the hyperconnectivity of our society. We will rarely go anywhere with our phone and this is especially true when we go shopping. In a way, our phone acts as a sales assistant because we use it to make 'wiser' purchases. Another trend is that customers want both an increasingly close connection with the brands they purchase but also the ability to interact with those brands on their own terms. In order to achieve this, retailers must have an omnichannel approach, with a presence on social media, a mobile-friendly website and real time customer service. This personal experience is of course key on Black Friday, but perhaps even more so on Cyber Monday, when the mega sales head online. With so many different places to shop, brands must create 'personal' connections with their shoppers in order to ensure that they are chosen. Big Data analysis provides key insights that can strengthen the relationship between brand and consumer, and we at LUCA believe that this will only become more important in the future.
How about you? Did you take part in the Black Friday sales? Perhaps you chose to shop from the comfort of your own home this cyber Monday, or decided (like me) to sit out completely and avoid the crowds. Whatever your decision, it is likely that Big Data played a bigger part than ever before! To stay up-to-date with all the latest news, events and content from LUCA, follow us on
Twitter
and
LinkedIn
. Happy shopping!
Don't miss out on a single post. Subscribe to LUCA Data Speaks.