The term "engineer" comes from the Latin, ingenium, in English ingenuity. The world of engineering has long been associated with the male sex. But is ingenuity a purely masculine thing? Do women lack ingenuity?
In recent years, society has begun to normalise the presence of women in engineering or STEM careers. Gradually, it seems that some established stereotypes about women and their ability to pursue engineering careers are fading or disappearing.
What have been the steps to get to this point? What have been the foundations and the path to enable a woman to study engineering? Why does a woman study engineering or a technical degree?
Female Engineers Have Been Around for More Than 100 Years
Female presence in the field of engineering dates back to the period around the First World War (although it is probably earlier). The Women's Engineering Society (WES) launched the Women's Engineering Day initiative in the UK on June 23, 2014, on the occasion of its 95th anniversary.
The aim was to commemorate the inclusion of women in the world of engineering and to give visibility to the female presence, as well as to establish objectives with a view to achieving gender equality in this field. Today it is still celebrated with the same premises and demands, as these objectives have not yet been achieved.
There have been many outstanding female engineers in history, although most have not received enough recognition or value.
Ada Lovelace laid the foundations for the algorithms used in computers and programming today. 
Edith Clarke contributed her knowledge so that today we can enjoy electricity without blackouts and
Hedy Lamarr, an actress of the Second World War era, contributed to what is today GPS, Wi-Fi or Bluetooth.
Women have been adding value to engineering for more than 100 years, even if they have not been properly recognised or even mentioned in school textbooks. They and many others laid the foundations and made important discoveries that led to incredible advances in the field of engineering.
Breaking Moulds and Stereotypes
Those female engineers, in spite of their outstanding value and knowledge, encountered many obstacles and stereotypes in their way, trying to stop them from succeeding due to their gender.
Fortunately, these women and others decided that they would not stand back and that, against all that was imposed or established, they would demonstrate through their vocation and passion for engineering and their desire to discover something greater, that women can be scientists and engineers.
Unfortunately, some of these stereotypes remain today. Society has a moral obligation to break them down and eradicate them through the necessary actions and initiatives, especially in undeveloped and developing countries.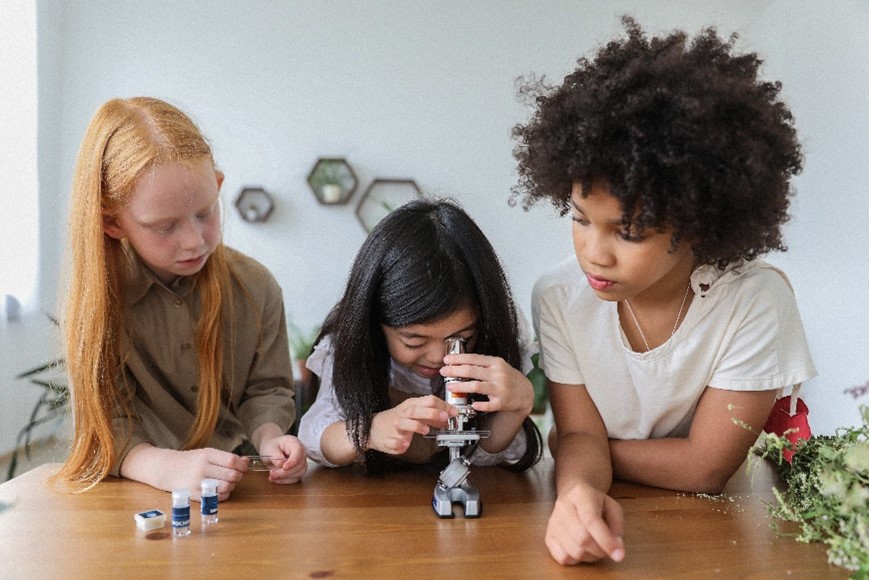 When Do Women Develop an Interest in Engineering or STEM Careers?
Throughout childhood and youth, skills such as curiosity and a general interest in STEM-type areas and technologies are developed.
Some girls may have wondered how some electronic devices work, how programmes are written, how mobile phones or telephones work, or how roads, train tracks, etc. are built.
Most of them will probably spend their afternoons jumping rope or playing video games. Others will be more interested in doing chemistry experiments, in understanding how a video game or programme is developed. They will find it more interesting than the chemical result itself or the video game or programme itself. They will seek to understand how things work, to modify and improve them.
It is currently reported that many girls lose interest in engineering, technology and STEM careers by the time they reach their teenage years.
This loss of interest is mainly associated with cultural barriers, which grow out of insecurity about choosing degrees that are known to be difficult or more male-dominated.
There are several programmes and cultural actions that aim to prevent this loss of interest and remove these fears and barriers, such as #LadyHacker, StemTalentGirl, and others.
And Why Do Women Study/Not Study Engineering or Technical Degrees? Do Female Engineers Have the Same Job Opportunities as Male Engineers?
Some women, either because of the stereotypes of the time or for various reasons, gave up their vocation as engineers to study "more "girlish" careers, such as law or business.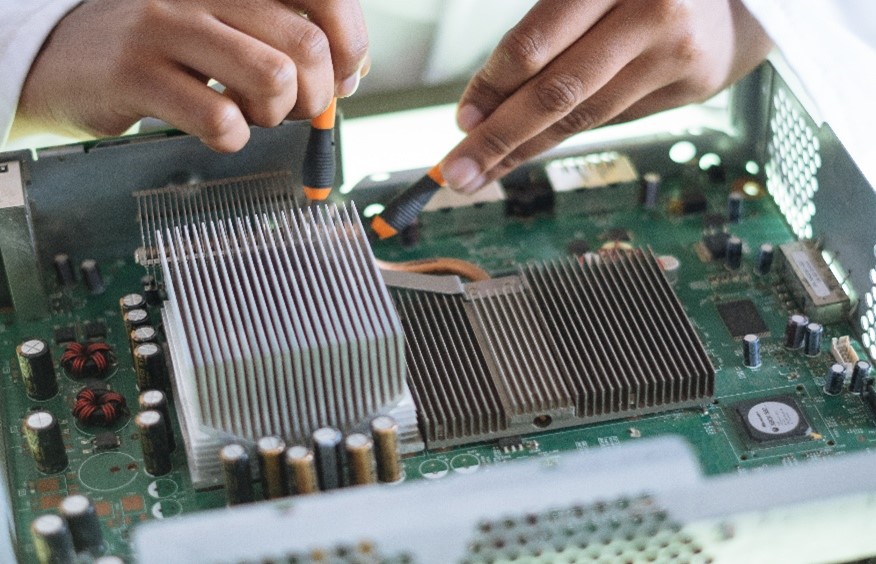 In my case: "I started studying LADE because I was convinced that computer engineering was very difficult, according to some of my professors. Shortly afterwards I decided to accept my vocation, overcome my fears and after joining a group of engineers (all boys) at university with whom I shared passion and hours of study and research, I decided to reorient myself towards computer science and communications".
According to a study by the OEI (Organisation of Ibero-American States for Education, Science and Culture), women represent only 13% of students in STEM or engineering degrees.
Nowadays, engineering degrees are degrees with many job opportunities and are in great demand. They are considered to be difficult and highly competitive, and it is this thinking, as well as other social and cultural stigmas, that has limited women's choice of these degrees in many cases.
Society must be made aware of the importance of engineering, technical careers that provide an extraordinary education and provide the necessary basis to face different professional challenges and develop in various fields.
In 2019, according to Eurostat's statistical data, 41.1% of total employment in the science and engineering sector in the European Union corresponded to women. They also indicated that in Spain 49.3% corresponded to the national total of women in science and engineering. We will have to check whether this trend continues or improves once more up-to-date data become available.
The biggest gaps between men and women are in working conditions, salaries and promotion to more senior engineering positions. These gaps are especially pronounced in underdeveloped or developing countries.
Assembling And Advancing Along the Engineering Journey
The path consists of assembling, with all the tools available today, the pieces or keys necessary to achieve a situation in which women and men have full gender parity in the field of engineering, in all aspects (access to studies, working conditions and salaries, equal conditions for promotion, equal treatment and status, etc.)
It is society that must get involved in this path, in this change of paradigm that allows us to achieve equality in all areas of engineering: access to degrees, to jobs, having the same working conditions and salaries for both sexes and encouraging actions to recognise those female engineers forgotten by history, who did so much and contributed so much and who can serve as an inspiration to young women.
States and society in general must be proactively involved in all actions regarding access to STEM degrees, especially for girls and teenagers, who specially suffer the greatest gender inequality.
Ingenuity, curiosity, perseverance and passion are the necessary elements to dedicate oneself to a career and profession that, for those who profess it and venture into it, there are no limits, there is only technology, ingenuity, problem solving and a whole range of needs and possibilities to improve or create.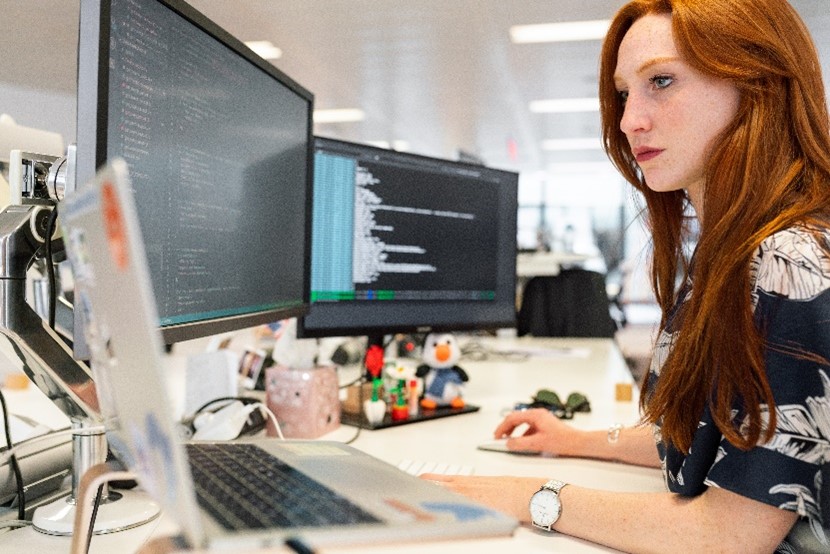 Engineering science is responsible for the welfare state currently enjoyed. Advances and the breaking down of boundaries in the field of engineering have led to substantial improvements in the welfare state: in homes, transport, communications, to name but a few.
Undoubtedly, the most important screw or mechanism to dedicate oneself to the world of engineering is ingenuity. Engineering provides the tools and knowledge that, together with the ingenuity of each human being, allow us to create, improve and build unimaginable things. Who is in?