Once upon a time, there was a ubiquitous mobile technology, which earned a high level of subscriber trust, and did this with just only 160 characters.  This fairy tale story happens to be true and it just celebrated its 25th birthday this week, What am I referring to here?
Correct! The humble spectrum afterthought that is plain old SMS!
While the Person to Person (P2P) part of SMS has largely been replaced by OTT Channels, such as WhatsApp the Application to Person (A2P) sending of one time pin codes, appointment reminders, info updates, marketing call to actions etc. is growing strongly. Across our Telefonica markets this growth is in the double digits year on year as more and more enterprises and brands begin to leverage the mobile channels their client base are demanding engagement on. Recent research on A2P SMS just published by renowned analysist Nick Lane from Mobile-squared predicts Global A2P SMS revenues raising from $11.7 Billion in 2017 to $26.3 Billion by 2022 leading to a 125% A2P SMS market growth and 18% CAGR within the forecasted time period.
However just like many products and services that came before it, SMS is about to get a serious (and badly needed) makeover. SMS 2.0 or Rich Communication Services (RCS) has finally, after many failed attempts made it to the mainstream, and is planning to come to your android handset in one form or another in the next 12 to 18 months.
While begrudgingly we have to admit that we as an MNO industry were unable to agree between ourselves on standards in a timely manner, it took Google (who bought an RCS Platform provider JIBE) to enter the fray and lead the way in setting the badly required product standardisation (
Universal Profile 2.0
)  together with the GSMA.
Currently there are diverse messaging solutions available, which have greatly enhanced end user experience but are hugely lacking interoperability. The
messaging ecosystem
has become widely
fragmented,
with our OTT messaging "friends" playing a significant role. One of the root causes of this fragmentation has been the
lack of standardization
. However as previously mentioned RCS is standardized and built on IMS architecture within the MNO networks.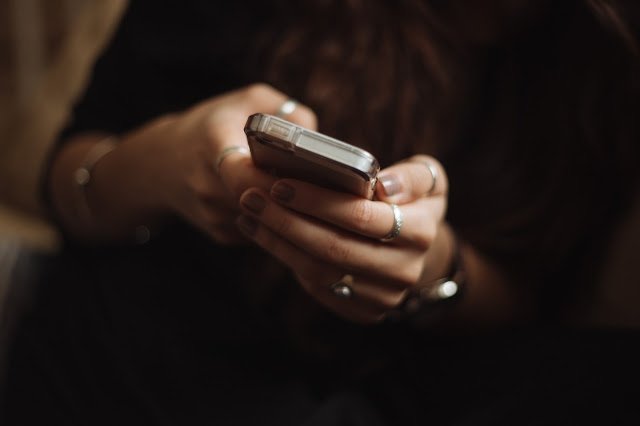 Figure 1 : Will SMS 2.0 have a place in today's world?
So, what do this mean for Telefonica and wider reaching MNO industry?
Firstly, Telefónica has signed a global agreement with Google to provide a low cost and very low technical implementation solution that the local OB´s are free to roll out if and when ready. This option allows our early mover OB´s to be part of the first wave of MNO´s providing this type of service to the customer base and the product can be used for both A2P and P2P communication.
In a nutshell, this service going forward will allow the MNO´s to provide a feature rich OTT like product that brands are longing for but coupled with the ubiquity of SMS and the high level of data protection only available via the regulated Telco industry. Google will share revenue with the OB´s based on the amount of active monthly users engaging over the service. This is something that the likes of WhatsApp or other OTT messaging apps are not offering the MNO´s.
Telefonica OB´s like other competitor MNO´s are also free to invest and host /run this service completely on our own infrastructure going forward if preferable.
What will the service look and feel like for Brands and the end users?
Its early days but many great concepts are already in production. Firstly, there seems to be a systemic shift from considering A2P SMS or OTT apps as mere channels. The industry is now heading towards   Messaging-as-a-Platform (MaaP). This will affect the way enterprises interact with end users. Combined with a new communication gateway managed by mobile carriers, MaaP will also  be able to leverage the newer technologies such as chatbots, AI and Natural Language Processing (NLP)( think about our own plans with  AURA within the LUCA)
Instead of the basic text we provide today on the SMS Channel, let us envisage a message with, images, maps, interactive video or Geo-location. A MaaP message could include selection chips / buttons , integrated payment solutions & Touch Carousels enabling the user to access additional information or pay for goods and services  intuitively by tapping or sliding a finger. It is also highly probable that MaaP will over time replace mobile apps. Many apps, which are all expensive to build and maintain do not remain in use or installed on our devices for very long as only the fewest for brands have such a strong presence to command a permanent automatic "green card" entitlement on our device screens.  Many of the services provided by such apps (I.E. underground map needed only occasionally when visiting a city) can be easily embedded in to the Messaging-as-a-platfrom.  In addition, with standard protocols, developing an app for different mobile platforms and Operating systems would be a thing of the past – one development for MaaP based messaging is all that would be required.
While the two ugly sisters (WhatsApp and Facebook messenger) in our Cinderella fairy-tale, got to go to the ball, we all know that Cinderella won out in the end and while there is a very long way to still go for the RCS proposition, I truly believe that SMS 2.0 (AKA RCS) will live happy ever after on the home screens of all our devices!
Happy Christmas / feliz Navidad / Frohe Weihnachten & Feliz Natal to one and all!
Original content written by Tim Houlihan , A2P Messaging Development EUROPE at Telefónica.
Don't miss out on a single post. Subscribe to LUCA Data Speaks.