Under the claim We are in, Telefónica developed the Network Innovation Day 2018 (#NID2018) on July 14th. This was the first annual innovation event of the network, which aims to become the annual reference event on innovation issues.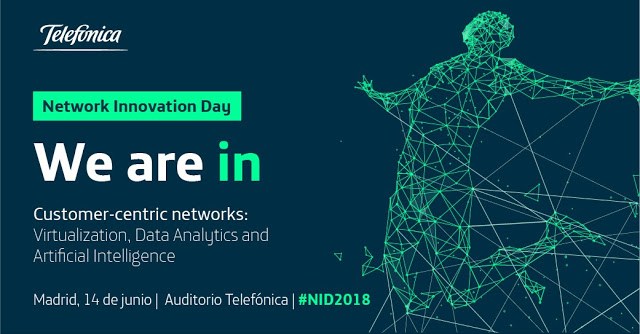 Figure 1. The first edition of the NID hosted over 15 speakers
In this edition we had the participation of great speakers, such as Chema Alonso (Chief Data Officer), Enrique Blanco (Global CTIO), and Ignacio Cirac, who presented the strategic lines of technological innovation of the company, and respond to the new challenges posed by the industry.
In this edition, Telefónica presented the innovative path that is moving towards the true transformation of the network, thanks to the application of technologies such as
Artificial Intelligence (AI)
,
Big Data
, 5G and
Security
that have revolutionized all the processes and technical infrastructures towards the digital future of its clients.
Telefónica wants to take its customers to a digital future, providing them with all the capabilities and uses that technology can offer them. To do this, it continues to develop new capabilities that will positively impact them.
Take a look at the agenda below, to get a better idea of the topics covered throughout the event. In the following link, we share with you
all the presentations of the event
.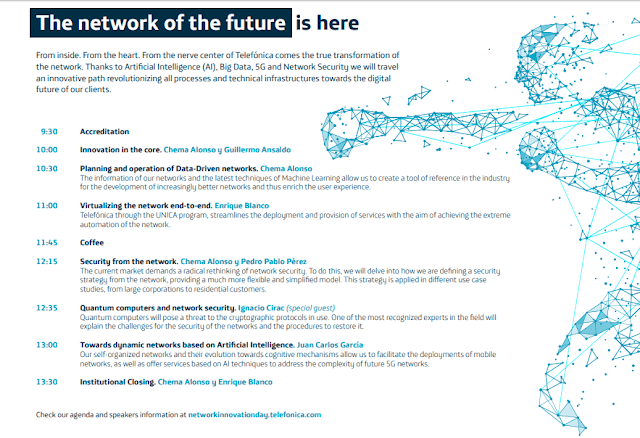 Figure 2.
The opening keynote by Chema Alonso and Guillermo Ansaldo focused on innovation and client centricity.