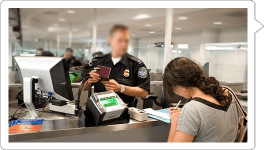 The US Department of State wants to ask visa applicants to provide details of their social networks which they have used within the last five years, as well as their phone numbers, email addresses and international trips during this period. The plan, if approved by the US Office of Management and Budget, will extend the background screening to those who have been marked for additional immigration screening; for all of the immigrant visa applicants and for all of the non-immigrant visa applicants, such as business travellers and tourists.

This type of measure is not new. At the end of 2016, a new request for social networks information was approved for the ESTA application (Electronic System for Travel Authorization). The standard, approved by the US Customs and Border Protection, requested (although it is still optional) that applicants provide their user names and accounts for Facebook, Instagram, Google+, LinkedIn and Youtube. According to the DHS (Department of Homeland Security), the social networks investigation would add a new level of security, acting as additional information to that which is already available from official sources.
No one questions the impact that social networks have upon the public sphere and human privacy. In reality it is used as a new space for communication and a place in which the users express their preferences and opinions; yet, it is not new that these are very valuable sources of information for certain state agencies to obtain.
More information available at FederalRegister.gov
Highlighted news
UK anti-doping centre confirms that it was the target of a cyber-attack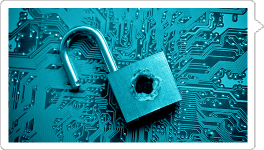 Ukad, the United Kingdom's antidoping centre, possesses medical records which includes personal information from medical tests of thousands of athletes, including Premier League football players and Olympians. Last week it was made public that they had suffered an attack but that none of their systems had been compromised and that none of the data had been lost. They added "we are satisfied that we have adequate levels of cyber-security". Ukad has not said if they know who was behind the attack. "We took the necessary measures in order to investigate and resolve the situation", the organisation said in a statement. It is certain that in the past a group called "Fancy Bears", based in Russia, previously stole athletes' medical data from the World Anti-Doping Agency.
More information available at the BBC
Protecting voter registration sites against possible intrusions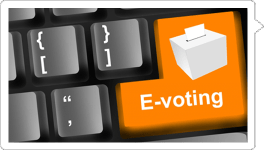 The Centre for Internet Security's newly established "Election Infrastructure of Information Sharing and Analysis Centre" (EI-ISAC), plans to deploy intrusion detection sensors on all 50 state voter registration websites by the mid 2018 elections. The sensors project is called "Albert", according to CIS Vice President of Operations, Brian Calkin, the CIS has been using them state wide and locally since 2010. Albert open source sensors provide automated alerts on both traditional and advanced network threats.
More information available at GNC
News from the rest of the week
New malware family, called GoScanSSH, which compromises SSH servers
The investigators from Talos Intelligence Group of Cisco have identified a new malware family, named GoScanSSH, designed to compromise SSH servers. However, the Talos investigators noted a series of unusual attributes in respect to GoScanSSH. The most surprising is that it is written using the Go programming language. It is relatively rare to see malware written in this language. In this particular case, it has also been observed that the attacker created unique malware binaries for each infected host.
More information available at Talos
Microsoft's Meltdown patch made Windows 7 PCs more insecure
Shortly after Spectre and Meltdown were launched, the software providers, including Microsoft, released the corresponding patches. However, a Swedish security researcher, Ulf Frisk, discovered that Microsoft's security fixes on Windows 7 PCs for Meltdown would now allow attackers to read the same kernel memory at Gbps speed, which makes the problem even worse on PCs running Windows 7 and Server 2008 R2 boxes.
More information available at The Register
23% of VPN providers filter the IP address
Security investigator Paolo Stagno, also known as VoidSec, has discovered that 23% (16/70) of VPN providers filter the users' IP address using WebRTC. WebRTC is a free and open project that offers browsers and mobile applications real-time communication (RTC) capabilities through APIs. You can consult the list of VPNs in his blog.
More information available at VoidSec
Other news
Northern Ireland Assembly warns of an email breach
More information available at SC Magazine
Airbnb China will share host information with the government
More information available at Security Affairs
Apple macOS issues reveal passwords for APFS encrypted volumes in plain text
More information available at Security Affairs