#CyberSecurityPulse is a Telegram broadcast channel where we post a summary of the news we consider most interesting in the world of cybersecurity, with the particularity that the news does not include headline. They must be entirely read to understand the message or the reflection. A contradiction in the times of rapid consumption of imprecise headlines, but perhaps more necessary than ever.
Now, #CyberSecurityPulse, after more than a year of activity with more than 3,500 subscribers, can be consumed by:
Our Telegram channel (only in Spanish): https://t.me/cybersecuritypulse
Our website (both in Spanish and English): https://cybersecuritypulse.e-paths.com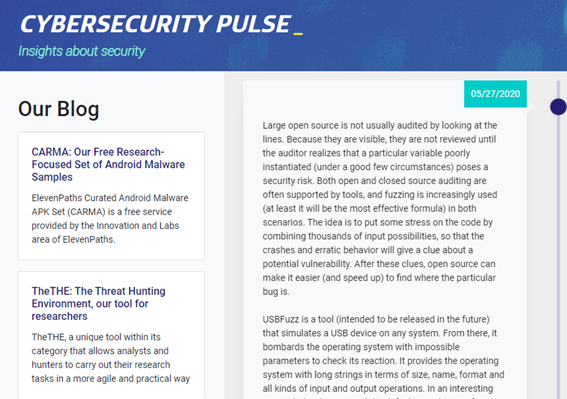 Direct RSS
For those who still use RSS in a "pure" way, you can access CyberSecurity Pulse through the following link: https://cybersecuritypulse.e-paths.com/en/feed
More practical? Feedly (a way to consume RSS), also have it here.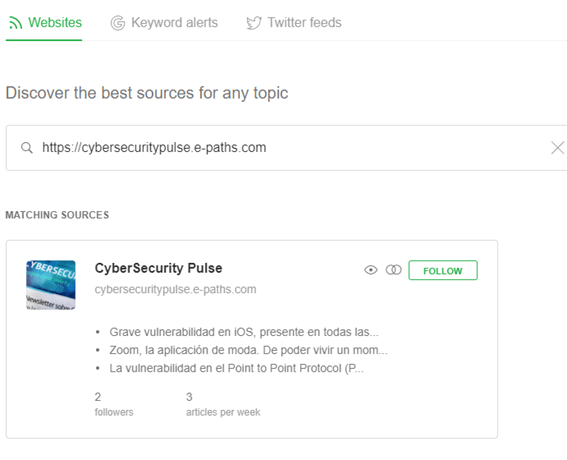 Thank you for sharing and we hope you find it useful.