The Army has approved a program to recruit experienced cybersecurity experts directly into the service as cyber officers in an attempt to bolster a growing field that military leaders see as vital to national security. However, this measure, approved by the Pentagon and Congress, is a pilot. At the moment, it seeks to bring five new officers every year for five years.
In Spain, several initiatives have also emerged to counteract the budgetary and training difficulties of Army. Specifically, the last measure was published last November from the Joint Cyber ​​Defense Command, which is expected to have a group of experts only in those situations necessary without any compensation in return.


The solution is not trivial. Despite efforts to relocate and train internal personnel from other areas to these positions, there are no procedures for recruiting civilian personnel (and those that are emerging seem not to be sufficiently attractive) to meet the needs of these public agencies. In any case, these types of procedures are hardly compatible with current models of recruitment. The reality is that the procedures for selecting this type of profile could conflict with the rigor of the controls required by certain security clearance and that would end up leaving out candidates with a high degree of specialization.
More information at Stars and Stripes
Top Stories

MoneyTaker Hacker Group Stole Millions from U.S. and Russian Banks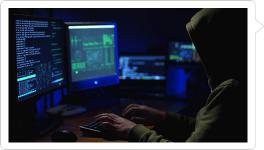 Security researchers have uncovered a previously undetected group of Russian-speaking hackers that has silently been targeting Banks, financial institutions, and legal firms, primarily in the United States, UK, and Russia. According to the security firm Group-IB, the group, dubbed MoneyTaker, has primarily been targeting card processing systems, including the AWS CBR (Russian Interbank System) and SWIFT international bank messaging service (United States). Group-IB also warned that the MoneyTaker attacks against financial organizations appear to be ongoing and banks in Latin America could be their next target.
The Authors of the Orcus RAT Target Bitcoin Investors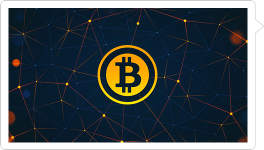 According to the experts from Fortinet, the authors of the Orcus RAT have started targeting Bitcoin investors with their malicious software. The attack chain starts with phishing messages advertising a new Bitcoin trading bot application called "Gunbot" developed by GuntherLab. Fortinet warns that the actors behind the Orcus RAT implemented some changes to the malware download site, for example bltcointalk.com, which attempts to imitate Bitcoin forum bitcointalk.org.
Rest of the Week´s News

OpenSSL Patches for the Fourth Time in 2017

The OpenSSL Project released the OpenSSL 1.0.2n version that addresses two vulnerabilities discovered by the Google researcher David Benjamin. The first "moderate severity" issue, tracked as CVE-2017-3737, is related to an "error state" mechanism implemented since OpenSSL 1.0.2b. The second flaw tracked as CVE-2017-3738 is an overflow vulnerability that could be exploited by an attacker to access TLS-protected communications. The flaw was rated as "low severity" because it is very difficult to trigger in a real attack scenario.
Android Flaw Lets Hackers Inject Malware Into Apps Without Altering Signatures

Millions of Android devices are at serious risk of a newly disclosed critical vulnerability (CVE-2017-13156) that allows attackers to secretly overwrite legitimate applications installed on your smartphone with their malicious versions. Dubbed Janus, the vulnerability allows attackers to modify the code of Android apps without affecting their signature verification certificates, eventually allowing them to distribute malicious update for the legitimate apps, which looks and works same as the original apps.
More information at Guardsquare
Pre-Installed Keylogger Found On Over 460 HP Laptop Models

A security researcher who goes by the name of ZwClose discovered a keylogger in several Hewlett-Packard (HP) laptops that could allow hackers to record your every keystroke and steal sensitive data, including passwords, account information, and credit card details. The Keylogger was found embedded in the SynTP.sys file, a part of Synaptics touchpad driver that ships with HP notebook computers, leaving more than 460 HP Notebook models vulnerable to hackers.
More information at The Hacker News
Further Reading

Mining Service Nicehash Hacked, $60 Million in User Funds Stolen

More information at The Register
Microsoft Accidentally Exposed a Dynamics 365 TLS Certificate and Private Key for at Least 100 Days

More information at Security Affairs
Severe Flaws in Most Popular Programming Languages Could Expose to Hack Any Secure Application Built on Top of Them

More information at Security Affairs