First day of the Security Innovation Days 2020 completed with more than 1500 people connected from all over the world. If you missed the first day of our cybersecurity innovation event, don't you worry, here is a complete overview so you can relive this first business-focused approach and how cybersecurity is key to the digital transformation process of companies in all sectors.
Introduction – Keynote Telefónica Tech
The event began with an introduction by the presenter and host of the event, Monica Carrillo, in which she explained how this year's event was going to work: three days completely online in which our experts and several of our partners will present the new era of cybersecurity, The New Era.
A very special eighth edition for several reasons:
Virtual meeting: for obvious reasons, the 2020 edition is 100% online, allowing colleagues, clients and people interested in cybersecurity from all over the world to attend.
Three days: we have a lot to tell, so we have decided to move from a single day to three, separating the presentations by topics and facilitating attendance.
Telefónica Tech: this is the first edition that we are celebrating as part of the Telefónica Tech holding, a few weeks before the first anniversary of the announcement.
After the introduction, our CEO Pedro Pablo Pérez took the floor, exposing the main characteristics of ElevenPaths and how it is included within Telefónica Tech's holding, and who better than Telefónica Tech's own CEO, José Cerdán, (through a connection from the set to Telefónica District), to explain the digital capacities of the holding and how cybersecurity is offered to the client, together with Cloud, Internet of Things (IoT) and Big Data.
Pedro Pablo highlighted the four pillars on which the creation of ElevenPaths as a company is based: trust, growth, efficiency and motivation, which are very much aligned with the global strategy of Telefónica group and will allow us to grow by maximizing value and also the delivery of value to our clients at the highest quality.
In short, ElevenPaths is the reliable partner that any company needs to face the digital transformation in a secure way.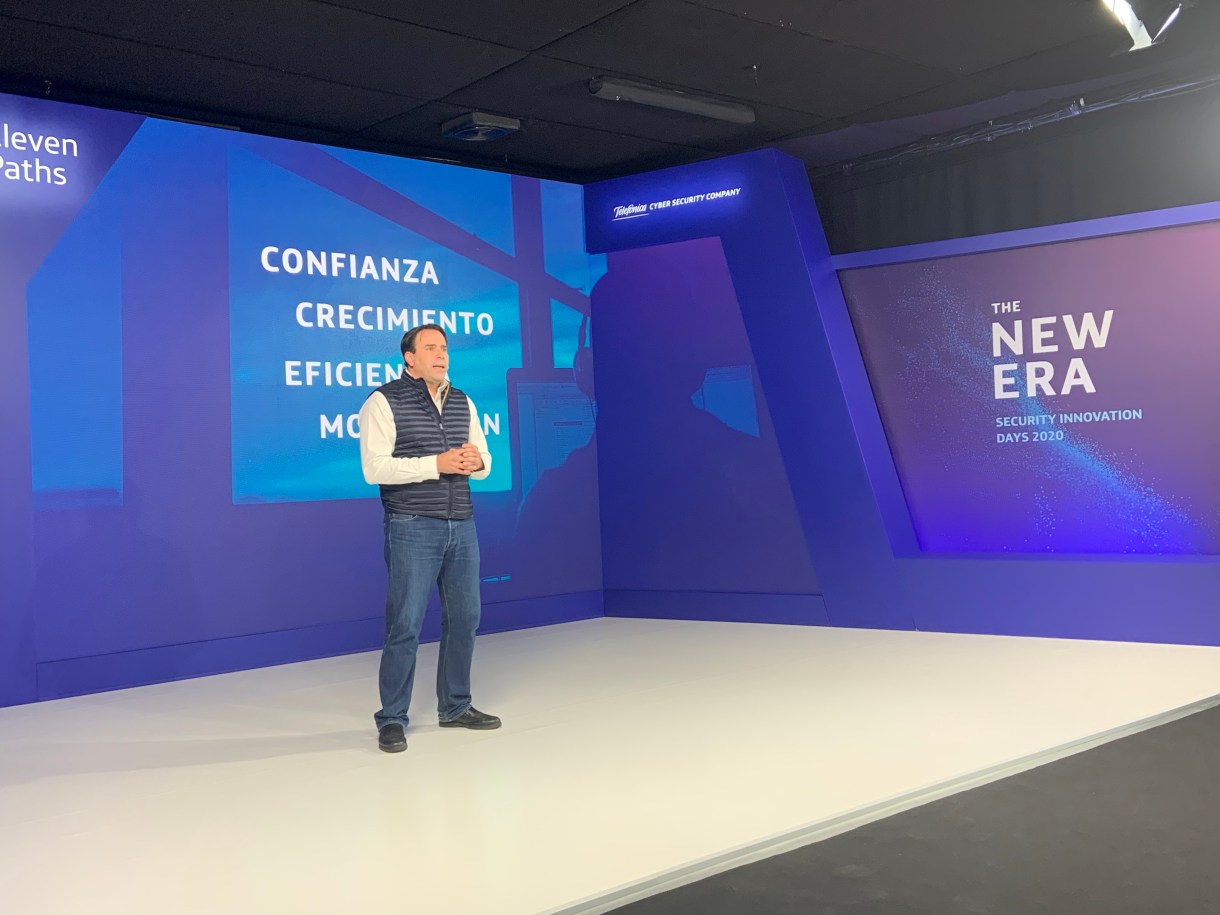 Gold Sponsor: Zscaler
The first presentation was by one of the event's sponsors: Zscaler. Jay Chaudhry, CEO and founder, explained his value proposal as a strategic partner of ElevenPaths, collaborating to make his clients' projects stronger than ever.
He began by stressing the importance of the short and medium-term future, a future in which cybersecurity will be of great importance. He predicted that next decade would be full of disruption and opportunity, and we could not agree more: Welcome to The New Era.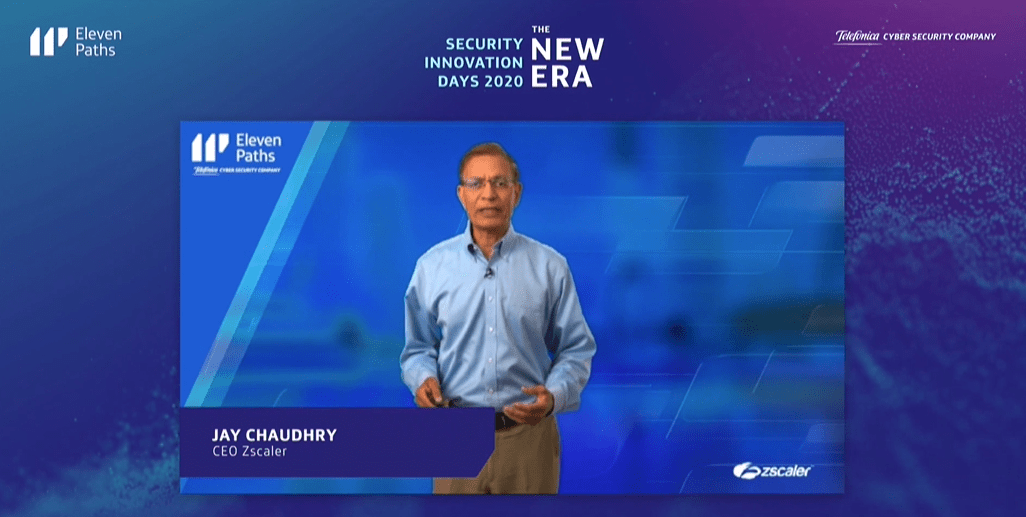 New Perimeter
We went down to business: it was the turn of our product experts, the ones who are closest to market developments and trends. They explained what the new perimeter of cybersecurity is and what it covers.
Alberto Sempere, Global Product and Partnerships Director of ElevenPaths led the presentation, which focused on several of the most important issues of the present, and especially the future of cybersecurity. To explain each of the topics, the Cloud managers, Miguel Ángel Pérez Acevedo, Global Cloud Security and Spanish Product Marketing Manager of ElevenPaths, Vicente Segura, Industrial Cybersecurity, IoT and IoT Security Manager of Telefónica and David Prieto, Risk, Compliance, Identity and Services Manager of ElevenPaths, came by the set with a demo of our SealSign service.
Trends that are a reality nowadays and will make a difference in the coming months.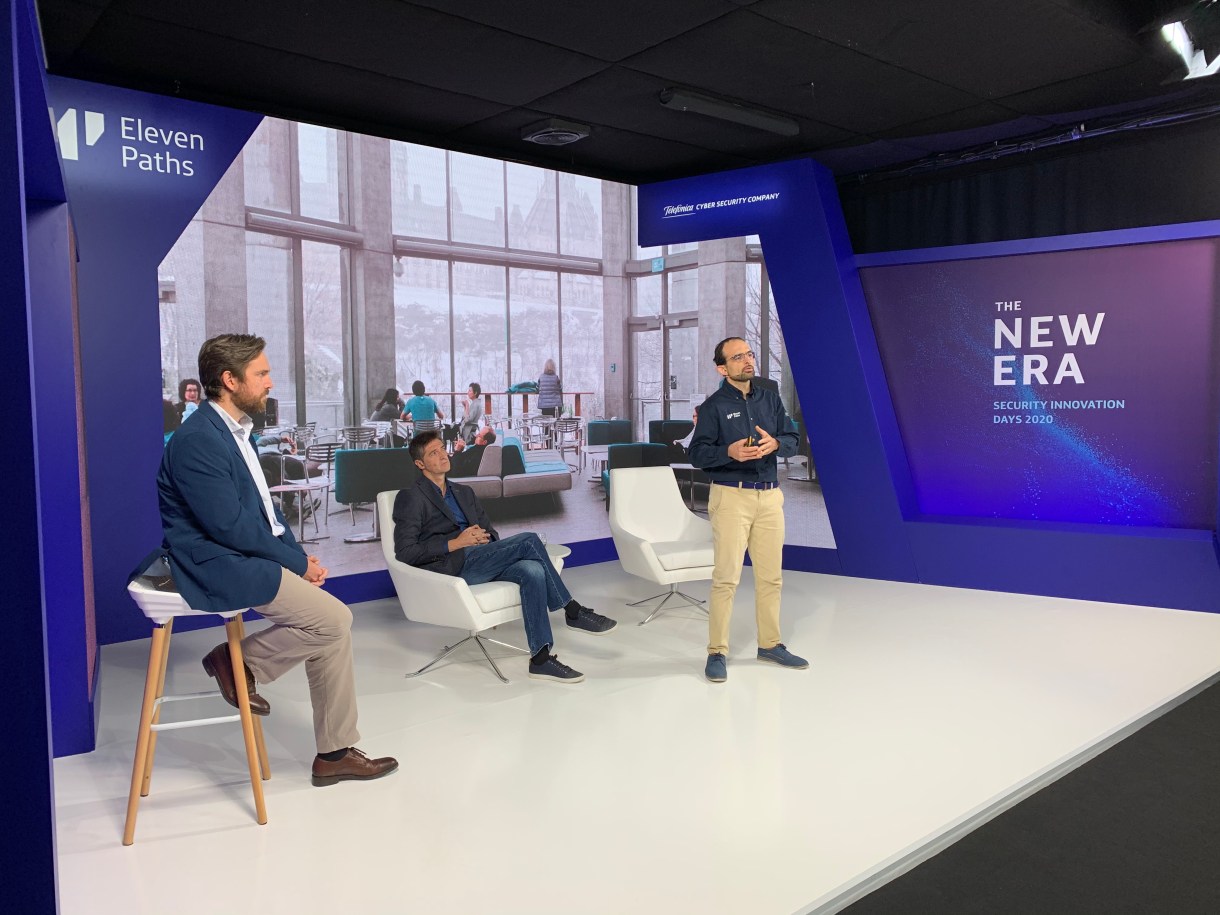 International CISOs Round Table
We got to one of the highlights of the day, an international round table with CISOs from various clients who gave their point of view on cybersecurity. The following guests took part in it:
José Luis Domínguez, ElevenPaths VP of Customer Business Development
Maximiliano Lewinsky, Country Manager of Telefónica Cybersecurity Tech in UK, Germany and USA
Luis Urzúa, Country Manager of Telefónica Cybersecurity Tech in Chile
Mariluz Garín, CISO in Eroski
Jorge Venegas, Head of Cybersecurity at Caja de Compensación Los Andes
Oran Hollander, Head of Cybersecurity of O2 Germany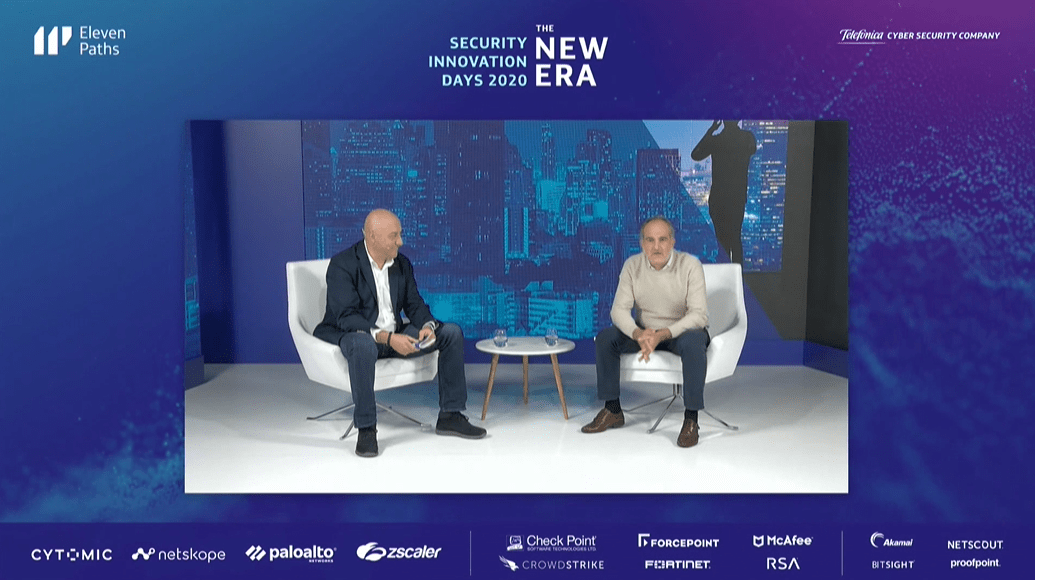 Gold Sponsor: Palo Alto Networks
At the end of the day, the opportunity arrived for another of our partners and gold sponsors of the event, Palo Alto Networks.
Its CTO and founder, Nir Zuk, exposed his vision of the future of cybersecurity and how we are working together to achieve our goals.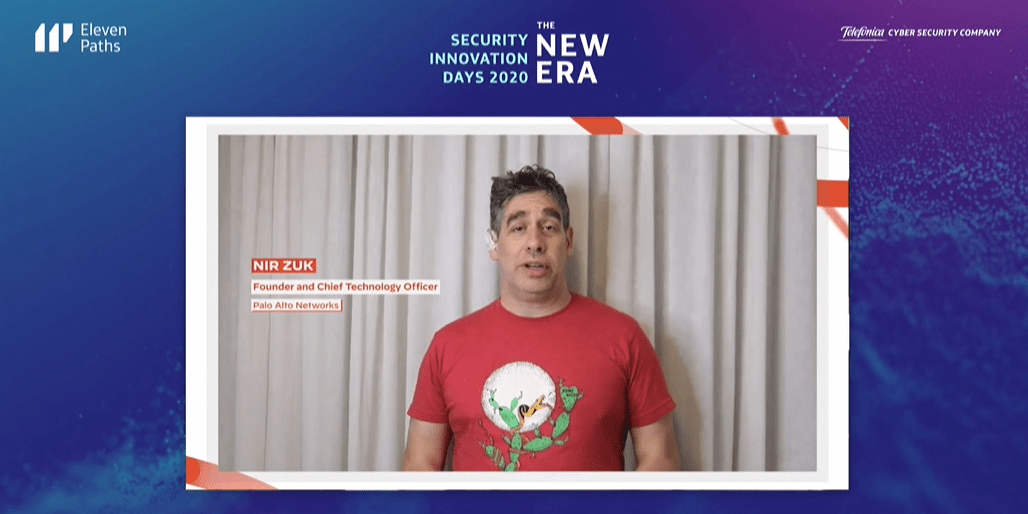 Goodbye
That was the summary of the first day so far, with very interesting talks and which undoubtedly leaves us wanting more. There are still two days left in which we will present the latest tools we have been working on, our proposal around talent and people and the latest skills we have acquired in consulting and training.
Here is the complete video of the first session. Welcome to The New Era.
---
If you want to know more about the Security Innovation Days 2020, check out the following articles: