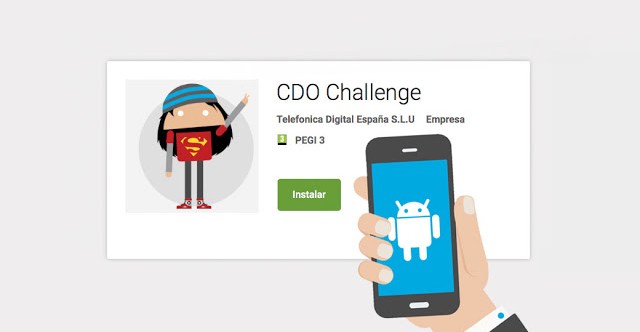 Hi Hacker!
Technology is in a constant evolution and so are we. Therefore, from Telefónica, throughout the
Chief Data Office (CDO)
led by
Chema Alonso
, which includes
Aura
-Cognitive Intelligence-,
ElevenPaths
-Cybersecurity-,
LUCA
-Big Data- and the 4th Platform, we are looking for new talents who are passionate about technology applied to artificial intelligence in Android development environments.
If you are someone who has the knowledge, the experience and the motivation to change the rules of the game, Telefónica's CDO unit is the place for you.
How will we do it?


From Telefónica we have decided to hack the traditional recruitment process of personnel. Therefore, instead of evaluating your CV we've launched the following challenge:
The steps to follow are very simple, you just have to:


2.
Remove from your phone the
APK
that you just installed
3.
Solve the
programming challenge
you'll find in the source code
If you are able to decipher the challenge correctly you will obtain a face-to-face interview with our experts in the offices of Distrito Telefónica, Madrid.
Do you accept the challenge? Show us what you're capable of!