Data analytics has become fundamental to sport. Gone are the days of coaches and trainers taking notes with their pen in a notebook during matches or training sessions.
Everything from the fans' experience when they enter a sports venue to the strategy of the game or the performance of the players during matches and training sessions is now thoroughly studied and analysed.
The results of these analysis are essential for decision making in the world of sports to the point that the market for data analytics applied to sports is expected to grow from $2.5 billion in 2021 to $8.4 billion in 2026.
Quick and easy access to data that improves sporting performance
Thus, the way in which sports organisations store and access the data and content they generate on a daily basis is a critical element for them. They need quick and easy access to this data and this is where Cloud Computing appears as a great facilitator, saving costs, time, and providing flexibility and scalability.
Being able to analyse an athlete's performance in real time is the perfect example of how to take advantage of the potential of cloud services. A football team can for example analyse during a match millions of data related to the physical performance of the players, their position on the pitch and also the interactions of the fans on social media.
However, once the match is over, not as much data processing capacity is needed, so it is much better for the club to use a cloud service that pays only for the capacity it needs at any given moment than to buy a complex IT infrastructure on its own.
Cloud Computing and data analytics for all sports
On the other hand, knowing in real time data about an athlete's physical performance can be the difference between winning and losing a match, and in this scenario the speed of access to data provided by Cloud Computing is critical.
In other sports it is common to have data on how fast an athlete is running, how hard a ball has been hit, how long a team has been defending or attacking, or how many watts of power a cyclist is generating in real time during a race.
In other words, all kinds of sports, including the not so mainstream ones, benefit from the data analysis capabilities derived from Cloud Computing.
Sports broadcasting taken to a new level
Cloud computing is also taking sports broadcasting to a new level, providing viewers with real-time statistics that make it much more interesting and contribute to more people being interested in watching.
Moreover, the current competition between the three big companies that dominate the cloud business (Amazon Web Services, Microsoft and Google) is also contributing to the development of new services dedicated to sport, as sport is a magnificent showcase for the services of the cloud giants.
One example of this is the stir caused in the cloud market when Major League Baseball, the American professional baseball league, decided to replace AWS in favour of Google as the league's official statistics provider, which went on to promote Google's Statcast service as a source of all kinds of data for fans, from how much spin a ball carries to the level of difficulty of the catch.
"The demand for cloud computing services from the sports industry is growing as it is able to generate more and more data"
Thus, major sports organisations around the world are signing agreements with leading cloud service providers, which also serve as a way for companies such as Microsoft to promote their products.
For example, Microsoft provides a service to the Seattle Seahawks football team whereby players use a Surface to chat during a game with fans who connect via Teams or has developed a Microsoft Azure-based platform for Real Madrid that allows the club to personalise its interactions with its fans.
Benefits of the Cloud also for individual and amateur athletes
It is not only sports organisations that can benefit from cloud computing, but also individual athletes.
Belgian footballer Kevin de Bruyne once became the highest paid player in the English Premier League because he used performance metrics from a Big Data programme to negotiate his contract renewal with Manchester City, proving his enormous influence on the team's game.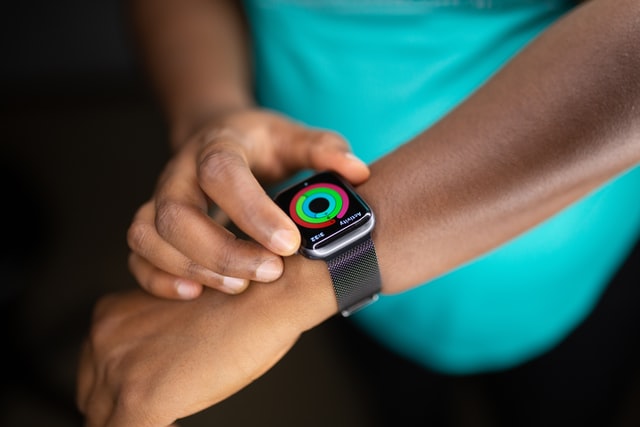 Any amateur athlete can also use a wearable device to store their training data in the cloud to monitor their progress or next training steps.
Thus, the demand for cloud computing services from the sports industry is growing as it is able to generate more and more data.
Both individual athletes and sports organisations are aware of this and are increasingly relying on these services as an indispensable aid to achieve their goals, both sporting and financial.