For any company, it is vital that they maximize their client reach, and one way of doing this is to make use of the power and value that advertising brings. Nowadays, there are infinite ways of sharing a message; but Out-Of-Home (OOH) Advertising is the method that is seen by most people. Due to this, we want to share with you the project carried out in Brazil, with the aim of creating an OOH map in the cities of Sao Paulo and Rio de Janeiro.
But, what is OOH advertising? It is a style of advertising that involves creating outdoor publicity campaigns, through the use of billboards, outdoor information panels or adverts on public transport. In fact, it is an excellent way to reach the greatest number of people and to have the biggest possible influence. One only has to think of how many advertising hoardings each person passes every day, especially when they leave their house! Furthermore, this form of advertising tends to be very eye-catching; the brand only has around 3 seconds to catch the attention of the target, and therefore bright colors and catchy taglines are often commonly used. Finally, it is also very common to incorporate the latest technologies such as QR codes and NFC (Near-Field Communication), so that people can discover more about the product via their mobile phone.

LUCA OOH Audience
is working alongside
Clear Channel
,
JCDecaux
and
Otima
, with the goal of creating an OOH map in Brazil. The aim of this map is to offer useful tools and metrics so that communication and advertising agencies, and the advertisors themselves, can plan and evaluate their OOH Advertising campaigns.
The focus of this study has been the cities of Sao Paulo and Rio de Janeiro in Brazil
. By making use of the data the companies collect, including the number of users, their geographic location, the journeys they make and the mode of transport they use. All of these things contribute to a better understanding of how to apply OOH Advertising. The challenge of the study is to lift up Brazil to the same level as the world leaders of OOH (the United Kingdom, France and Japan). 
Why should you invest in OOH Advertising, instead of other ways of advertising, such as the internet, which seem more modern at first glance? Thanks to OOH Advertising, it is possible to reach any age or demographic group. Secondly, after applying the designed OOH map, a total of 400 million weekly trips where accumulated in Sao Paulo and Rio alone, something that permits a large exposure for the OOH adverts.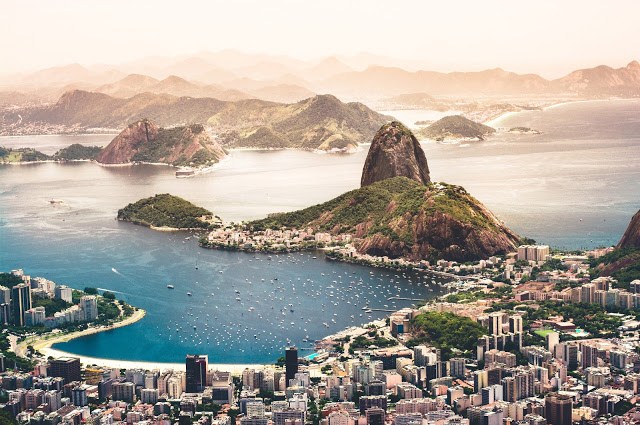 Figura 2: The bay in Rio de Janeiro.
LUCA OOH Audience
, by using
Smart Steps
technologies, is capable of providing an in-depth view of different locations; it offer an incomparable sample.
The solution allows companies to make better decisions regarding their external advertising
.
Don't miss out on a single post. Subscribe to LUCA Data Speaks.