Blockchain and IoT have been dominant players in the technology industry over the last 5 years, with their popularity and reputation growing in line with the explosion of Big Data and Artificial Intelligence technologies. Experts continually speculate on the fate of these technologies, often using 2020 as their benchmark year. Before we reach the acclaimed year, we´re going to run you through the top predictions for these technologies for 2019.
IoT predictions 2019
Continued growth of voice-controlled devices:
Thanks to the ever-increasing popularity of voice controlled smart devices, such as amazon´s Alexa, consumers are relying more and more on voice-controlled software, meaning that by the end of this year, we may see over 50% of households in the US using a voice-controlled home assistant. Experts expect an influx in sales of devices with a voice interface over 2019, and a new wave of voice-powered devices and accessories launching into the market throughout the year.
5G becomes a reality:
5G has been an anomaly for years, but it is becoming a reality as we speak. Over the next two years, over 66% of businesses are planning to deploy 5G technology into their business practices, the key driver of this being operational efficiency. Although 5G has the potential to become to backbone for IoT, public infrastructure will need to be adjusted accordingly beforehand.
Exponential growth:
It is no surprise that the IoT is growing fast, but it's the predicted rate of this growth that comes as news to us. Statista forecasts that over 27 billion devices will be connected by the end of this year, with this rising to over 75 billion by 2025. Due to the low costs of manufacturing connected devices and the increasing power of the networks that provide this connection, IoT growth is exploding.
Growing security risk:
The huge expected increase in the number of IoT devices being used leads to a parallel rise in security vulnerabilities. The more devices in use, the greater the opportunity for hackers and cyber criminals to carry out attacks and compromise private information, which is especially risky for governments and other organizations that work with classified information.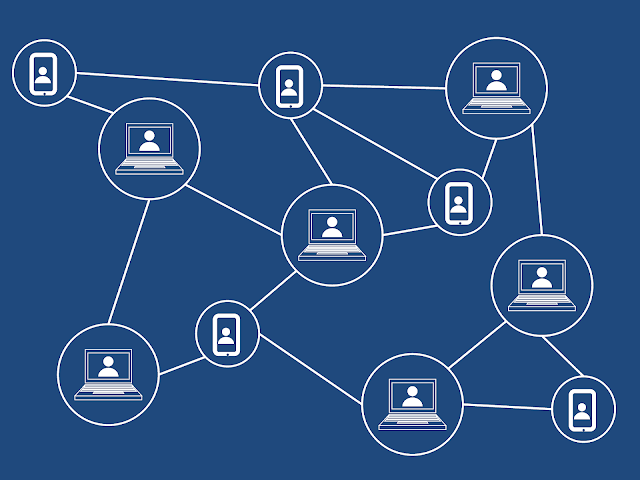 Blockchain predictions for 2019
Transparency across industries:
Blockchain is built on the premise that it ensures the complete control and privacy of all user data. The future use of a single publicity available digital ledger will make it easier to reduce hacking success and ensure transparency and accessibility to the public.
Decentralisation of apps exchanges to play a key role:
Ethereum continues to be the most important and biggest platform for blockchain technology applications such as dApp and smart contract. It is expected that in 2019, most of the world´s dApps will reach a million users daily.
Autonomous trade:
Thanks to the foundations of distributed consensus and exchange of value, the opportunity for autonomous negotiation is readily available, making the option of trade among applications a reality that will improve market efficiency.
Increased demand for Blockchain experts:
As this technology becomes more widely recognised, more companies will look to apply it. This increased demand will result in a bigger need for blockchain experts, a relatively niche set of skills due to the newness of the technology.
Decentralised crypto exchanges will grow:
Cryptocurrencies look set for a good year ahead. In markets where cross-border payment and investing exist, these exchanges look to become more prominent. The main focus for these exchanges will be to meet the standards of quality of their centralized counterparts.
Distributed Data Models:
Over the coming decades, the way in which data will be distributed will become more widely spread with the increase in geographies and cloud data centres. Blockchain have highlighted that this will be a critical aspect to the way in which data will work in the future.
Ecosystem of specialized chains:
Due to the significant creation of the ´public technical debt', generated by defunct cryptocurrencies, it is likely that we will see the parallel operation of security and utility chains as we confirm and calibrate use cases.
Overall, the exponential rise in the application and popularity of these technologies looks set to rise at unprecedented rates over the next year and beyond. The issue of security remains prominent with the evolution of technology.
Don't miss out on a single post. Subscribe to LUCA Data Speaks.