Here at
LUCA
, we are passionate about harnessing the
power of data
to tackle problems. Whether the problem is a global threat like
climate change
or a personal issue like a frustrating commute, LUCA tries to address these problems using mobile data through our
Big Data for Social Good
initiative. An
inefficient public transport system
connects to problems both on a global and personal level, so it is an ideal issue for us to address.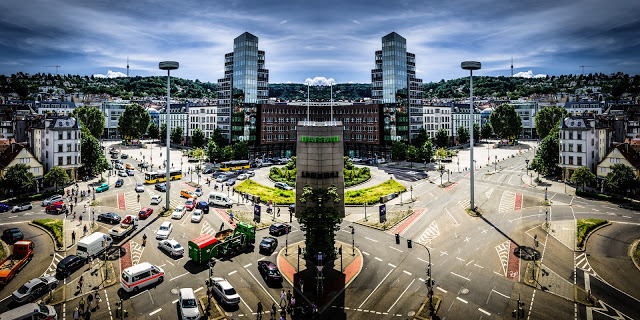 Figure 1: Improving Stuttgart's Transit System Can Address Personal and Global Concerns
On a global level, the
U.N. Sustainable Development Knowledge Platform
attributes a quarter of all global greenhouse gas emissions to the
transport sector
. That pollution level is so serious that two of the United Nations' seventeen
Sustainable Development Goals
involve improving public transport. Goal nine for industry, innovation and
infrastructure
, and goal eleven for sustainable cities and communities both include the need for sustainable public transport systems. Cities are increasingly looking at their transit systems to address issues such as pollution and cutting carbon emissions.
On a personal level, an efficient public transit system also has the benefit of improving citizen happiness through
reducing commuter stress
. Particularly if the commuter does not have any other options than public transit, an unreliable or overcrowded system
can be frustrating.
Recent studies
have even shown that a bad commute in the morning can negatively impact
productivity
for the rest of the day, averaging around a 10% drop in productivity. So improving commutes can have multiple levels of returns.
But a city's ability to improve its system is only as good as the information it uses to make those improvements. We have seen how the pilot project in the city of
Nuremberg
 tackles the problem of air pollution from commuter traffic by using
data analysis
. Similarly, Stuttgart is using data to address the issue of its
overburdened public transit system
.
Currently, most cities base their transport plans on data gathered through surveys. These surveys are samples of the whole commuter group that are conducted every few years. The problem with relying solely on these surveys, though, is that commuter behavior can drastically change in between survey instances, and they do not capture the whole picture of a commuter group. The surveys can also be expensive and time-consuming.
This is what using
mobile network data
solutions directly addresses. Because this data is tied to user cell phone positioning, it provides
real-time
data. It also expands the sample of commuters included in the survey to anyone who is a
Telefónica
customer in Germany. The available data is therefore much larger. It's also a lot less time consuming and expensive to gather this information, because it uses
existing systems
.
Another neat benefit of tracking commuter behavior with mobile data is the ability to see different journey patterns. For instance, if a commuter uses both a train and a bus as part of their commute, this whole journey can be seen as one complete commute. Normal survey data is unable to precisely connect these two legs of the journey and treats them as separate trips. This big-picture view of commuter behavior can help Stuttgart city planners to identify previously unnoticed commuter frustration points. They can also address current needs along the whole journey, rather than segmented problems.
In addition to supporting daily commuters, a public transit system needs to support occasional traffic influx from
special events
. Using mobile data could also help Stuttgart planners to examine one-time events and other external influencing factors like severe weather. For example, analyzing data from the
Cannstatter Spring Festival
and the
Stuttgarter Weindorf
can reveal important behavior patterns. Transportation authorities can then plan better, as well as adjust
the plan in the midst of events to meet new needs as they arise thanks to
real-time data
.
Improved
commuter behavior data
will help Stuttgart and other cities have a better picture of how their citizens actually use the transit system. With this data, improvements and expansions to the system are more likely to address current commuter needs. Through this,
LUCA
can help commuters have a more reliable, less stressful commute while also helping the city to
improve its infrastructure
and
reduce transport emissions
.
96
Normal
0
false
false
false
EN-US
ZH-CN
AR-SA
/* Style Definitions */
table.MsoNormalTable
{mso-style-name:"Table Normal";
mso-tstyle-rowband-size:0;
mso-tstyle-colband-size:0;
mso-style-noshow:yes;
mso-style-priority:99;
mso-style-parent:"";
mso-padding-alt:0in 5.4pt 0in 5.4pt;
mso-para-margin:0in;
mso-para-margin-bottom:.0001pt;
mso-pagination:widow-orphan;
font-size:12.0pt;
font-family:Calibri;
mso-ascii-font-family:Calibri;
mso-ascii-theme-font:minor-latin;
mso-hansi-font-family:Calibri;
mso-hansi-theme-font:minor-latin;}