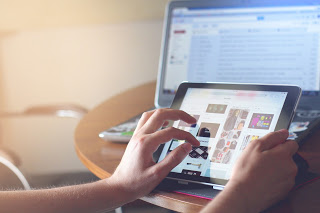 Content Written by David Nowicki CMO and Head of Business Development at Datami and published through LinkedIn.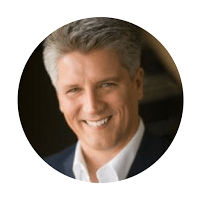 A wave of Sponsored Data deployments from leading retail banks is the latest in a long line of innovations aimed at increasing the accessibility of banking services while driving down the cost of provision.

50 Years ago this month, retail banking changed forever with the introduction of the first Automated Teller Machines. Designed to serve customers outside of traditional banking hours, and outside of the branch, the ATM enabled a far higher number of transactions, at a fraction of the cost of in-branch services.
It was a technology landmark; setting the scene for a half-century of strategic innovation aimed at giving customers greater control over their personal finances, while at the same time reducing banks' cost of service provision.

The sophisticated app-based smartphone banking experience many of us enjoy today as part of the digital transformation of retail banking is both a direct descendant of the ATM and destined to replace it.
Mobile banking services offer the same upsides as ATMs on a far greater scale. They put sophisticated banking capabilities directly into the hands of anyone with a smartphone, wherever they go. The technology scales far better than expensive ATMs, and the cost of mobile banking transactions can be as little as five percent of comparable in-person transactions, according to a report published by Frost & Sullivan.The potential for cost reduction is enormous.
Figure 1: The cost of mobile banking transactions can be as little as five percent of comparable in-person transactions.
But to drive change in behavior and generate economic efficiencies, technology must be accessible. Not until banks had built ATM networks that reached significant numbers of their customers did the machines begin to deliver returns.
Mobile banking services are subject to the same restraints in terms of accessibility: Only if consumers are able to use these services do they or their banking providers derive any benefit. In the case of mobile banking, the availability of the technology itself is not the problem. Mobile penetration is high, even in emerging markets, and retail banks have some of the best-engineered smartphone apps and customer websites available.
Instead, it is the cost of mobile data associated with banking services that, for many consumers today, put those services out of reach, or limits usage. Just as consumers resent having to pay a transaction charge to extract cash from an ATM, many do not want to incur additional costs to access mobile services.
It is a particular problem in low-income segments and developing markets where the majority of consumers depend on prepaid tariffs and where, at the same time, regulatory pressure to extend financial services to the 'unbanked' is intensifying. The solution to this new accessibility challenge lies in yet more innovation: Banks are now absorbing the cost of the mobile data consumed by customers using their services.
By partnering with mobile operators to sponsor the mobile data associated with their services, banks are able to increase financial inclusion by encouraging uptake of their mobile services, improve the customer experience and drive economic efficiencies at ever greater scale.
Among the first banks to pioneer this approach was Brazil's Bradesco. Within a month of introducing sponsored data for its mobile services, Bradesco doubled its monthly mobile banking registrations, signing up 400,000 customers.
In a little over a year following launch, the number of mobile banking customers increased from three million to seven million, with mobile banking growing to represent 29% of all transactions, according to Frost and Sullivan. Bradesco reported ROI of 3x within the same period, also revealing that—by enabling more customers to check their balance using their mobile phone—average ATM visit length has been reduced by 25 seconds.

Figure 2: Mobile banking represents 29% of all transactions.
The past two years have seen some of the largest and most influential banks in the world embrace sponsored data as part of their digital transformation and financial inclusion strategies, with a particular emphasis on the Latin American region. For example, Santander in Brazil, BBVA Bancomer in Mexico, and Davivienda in Colombia have all made significant early moves to enable customers to use their mobile apps without using their mobile data, pushing financial services to the customer, wherever they might be.
This was a trend that began with the launch of the ATM. But as pivotal as the ATM was all those years ago, banks in 2017 are becoming mobile-first businesses. Sponsored data—the culmination of 50 years' of innovation in customer facing banking technology—is set to far surpass the ATM in the drive to improve service, drive financial inclusion, and reduce cost.