Telefónica Tech integrates acens into its ecosystem, a pioneering company in the development of Cloud solutions. This completes the value proposition of IT services for small and medium-sized companies.
Acens also has agreements with hyperscale providers to optimise its Multicloud offer, with services such as:
Today we focus precisely on AWS by acens and tell you how this service is helping our client ForceManager.
Forcemanager, the CRM That Drives Sales
ForceManager's mission is to help all those traditional sales teams that until now have been based on face-to-face interactions to migrate to the new hybrid reality, in which sales operations will inevitably be based on a natural combination of face-to-face and remote interactions.
ForceManager is a CRM for sales teams enriched with Artificial Intelligence, which provides sales professionals with tools that simplify their daily tasks, freeing them from administrative tasks and speeding up processes. This is achieved through a simple interface and the fusion of the physical and online worlds.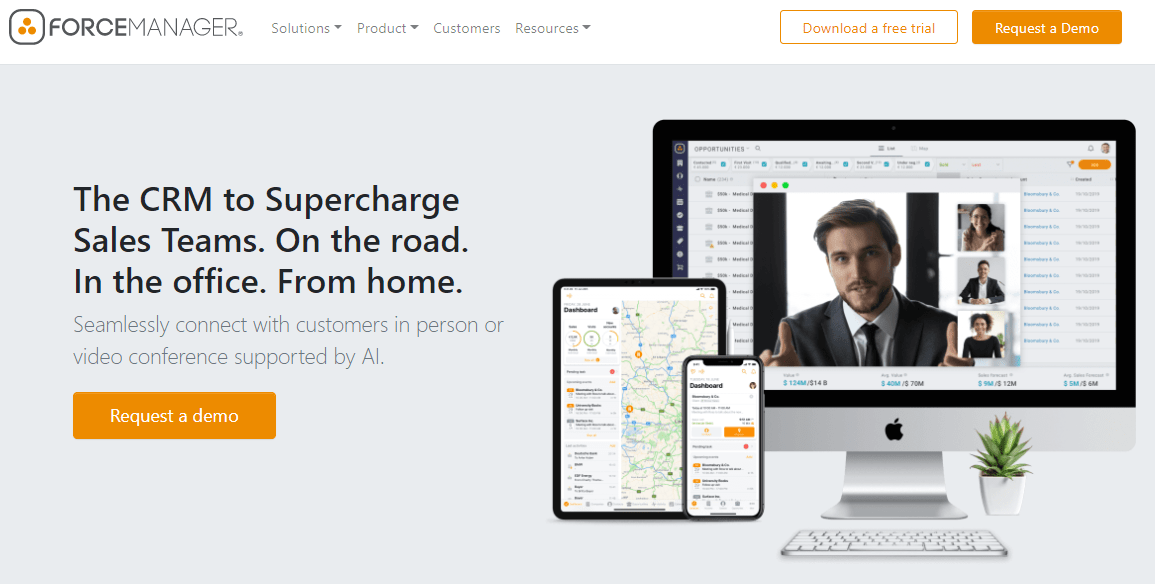 This allows the teams to focus 100% on meeting one of the most important objectives of any company: increasing sales. They currently work with around 30,000 real-time sales reps around the world.
"The small details that ForceManager offers are what really make the difference and make the sales team not think about the technology, that technology is something that is there and that works, and allows them to focus on their client and what they really have to do, which is to sell.


Oscar Maciá, CEO at ForceManager
How Do We at Acens By Telefónica Tech Help Them?
Currently, ForceManager's entire IT platform is managed through acens, a fundamental part of its technology stack.
Among the main points for choosing acens, these include the following:
We are a global supplier.
We offer a powerful service, in line with market requirements.
Our performance is very reliable, with no danger to the business.
Acens is backed up by Telefónica, due to its size, tradition and robustness.
The ability to negotiate with providers such as AWS through acens is amplified.
"We chose acens because we wanted a global supplier, a solid supplier that would give us a powerful service and that was backed up, in this case, by Telefónica," explains Oscar. For us it is very important that all our technological infrastructure, which is our core business, is in good hands, and we saw acens as a perfect partner and ally in our mission."
"The AWS service by acens is the main part of our operational structure: we are a Cloud company and the online part is essential for us", says ForceManager's CEO. "Working with acens gives us an extra point of negotiation capacity with such a strategic supplier like Amazon".
If you want more information about the AWS service by acens, please contact us.