A few years ago, Telefónica began a digital transformation process with the aim of seeking simplification, adaptation and the comprehensive digitalisation of the Company through the design and implementation of a cognitive engine that came into being through Aura, its Artificial Intelligence (AI). Aura was designed with the mission to create a relationship with its customers based on trust, giving them the option to converse through natural language with personalised responses and in real time.
"Aura as a global product generates a positive impact on business indicators, automation efficiencies, new ways of monetisation, improved customer loyalty and satisfaction."

José Ramón Gómez Utrilla, Head of Aura Product Strategy.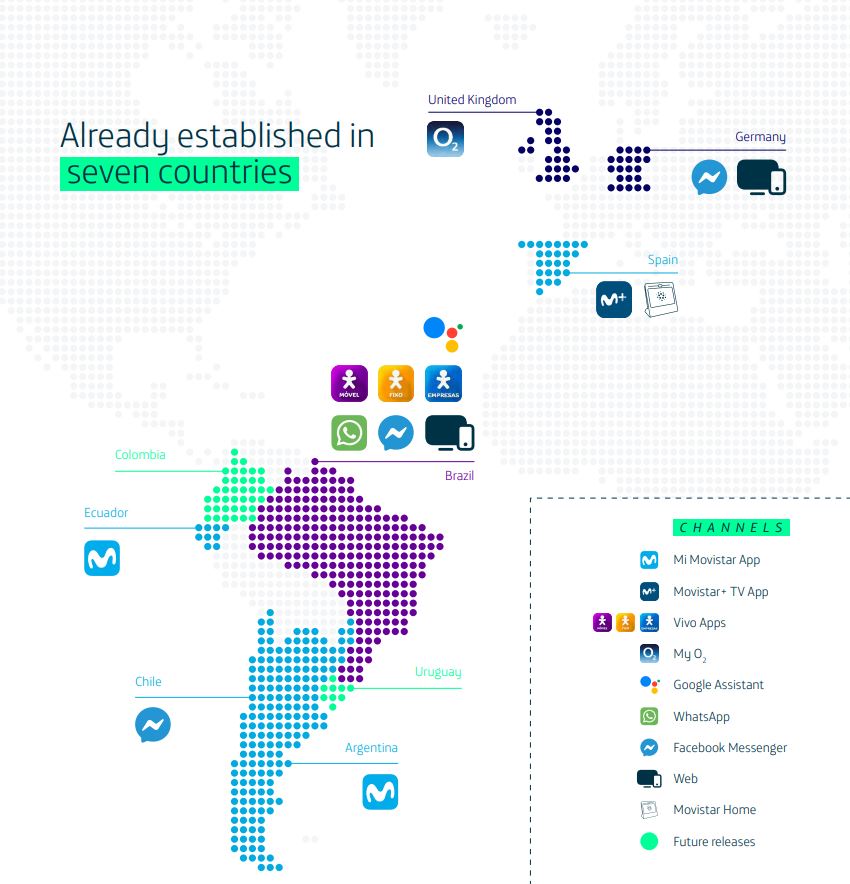 Aura around the world
Aura is present in seven countries – Brazil, Spain, United Kingdom, Germany, Argentina, Chile and Ecuador – and will soon be available in Colombia and Uruguay, opening up a strong presence in Latin America. In addition, about two million people use this service each month with more than six million conversations and about 30 million interactions during its first year in existence. Moreover, it has more than 1,000 use cases (between personalised cases and knowledge bases)and is integrated in multiple channels, both our own channels and mobile apps (Mi Movistar; Movistar +, My O2, Meu Vivo Móvel), commercial websites and the new Movistar Home device; as well as in social channels, such as Facebook Messenger, Google Assistant and WhatsApp.
What can it do for customers?
The use cases that AI can offer range from resolving issues related to contracted products and services, asking for the details of the latest bills or the remaining data for the customer to consume, to managing connectivity in the home or making video calls.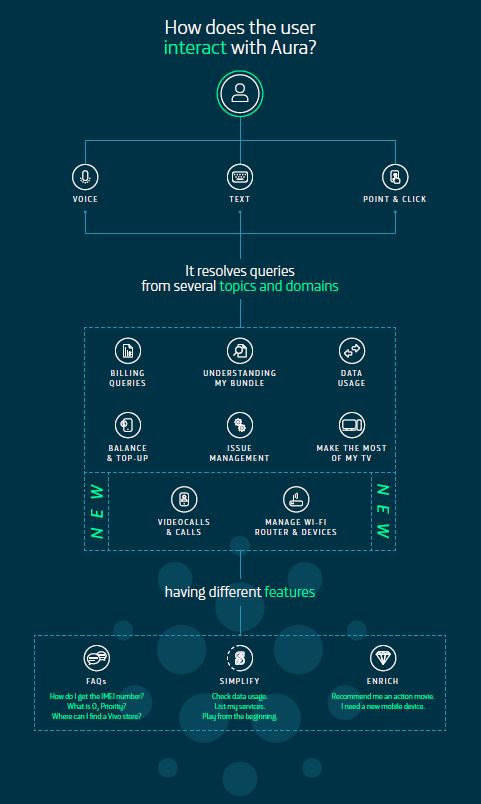 The present and future of the project
This year Aura will reach a total of 9 geographies and will be present in more channels and with more functionalities so that users can make the most of Telefónica's Artificial Intelligence. For example, in Spain it will be available through the Movistar + decoder so you can interact with Aura through the Movistar television remote and be able to search for series, films and other content "a phrase away". It will also soon be integrated with the television application Movistar Play in Argentina.
Thanks to the "Local CDOs" initiative, local teams have been created with a Global/local Governance, so that they can create locally relevant use cases for Aura in each country. This will help scale the project in a sustainable and efficient way. It is also important to highlight the "Aura as a Platform" project whose three core features are explained in this infographic.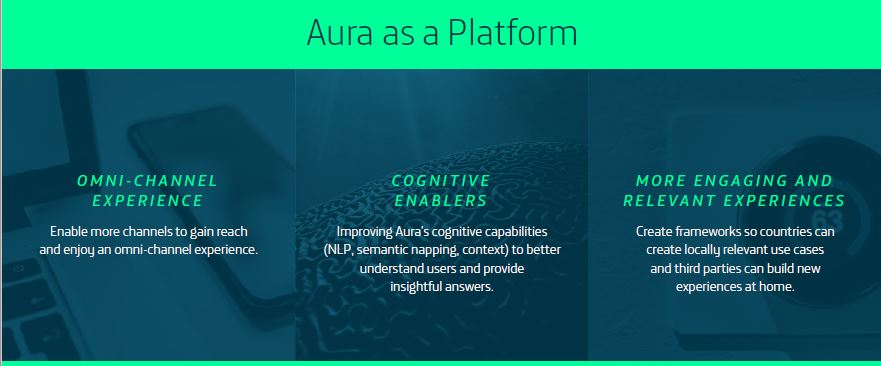 From now on, in the words of Irene Gómez, global director of Telefónica Aura, "Aura's next steps will be focused on relevance, or context and ideas to make Aura smarter, empowerment and personal data privacy, control and management tools so that the user has control of their own data, and creating an open ecosystem with third parties to create a new home experience."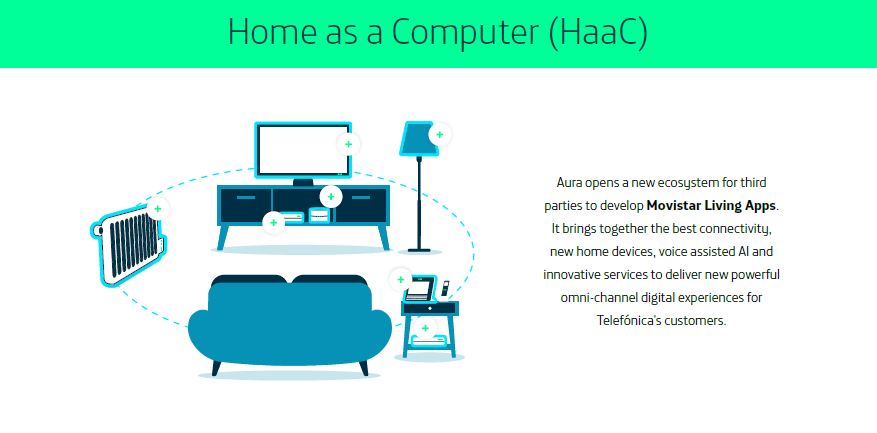 If you would like to know more about Aura, visit volumes 1 and 2, which tell you its history from its beginning to the present day.