This week, Telefónica has played a very important role as a Global Partner Leader in the Digital Enterprise Show (DES 2019), Europe's largest professional forum dedicated to the digital transformation of businesses and technology trends. This fourth edition was presented by Chema Alonso, Chief Data Officer of Telefónica, who gave the auditorium a master class on the novelties, challenges and dangers of Artificial Intelligence: "A world of AI: a world to build"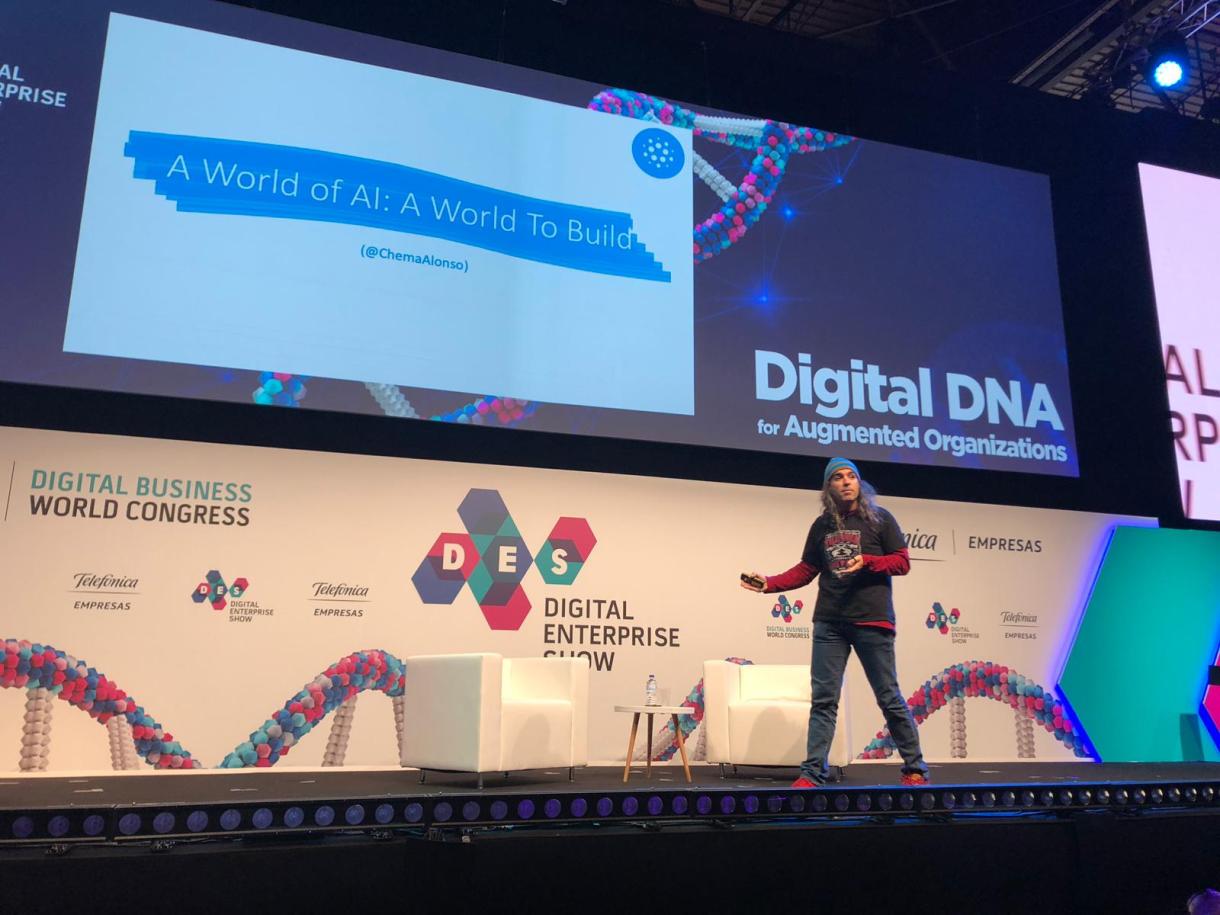 The executive began by talking about Telefónica's commitment to digital transformation and the launch of its Artificial Intelligence, Aura, in seven countries.
"We have created an AI that is useful and relevant to our clients, as they can communicate in real time and in a personalised way with the company. It was not our goal to make a funny AI or one that tells jokes."

Chema Alonso
He also remarked that there are many other positive uses for this technology, such as how it can help people who speak different languages understand one another. Despite all this, he reminded everyone that we must be careful because AI has a dark side, such as the fake news, deepfakes or face swapping, as AI can manipulate reality and recreate anyone's voice or physical aspect.
Artificial Intelligence learns from Internet data
"AI is amazing, but it must act with principles and values, such as those put into practice by Telefónica. We have to take responsibility and integrate values into technology," Chema stated. In this regard, the company has committed to implement some principles into its AI products and services to help create a more inclusive society that offers better opportunities for everyone. Telefónica's Chief Data Officer ended his speech by declaring that "technology must be transparent, human-focused and offer privacy and security by design"