Telefónica is the leading telecommunications company in terms of innovation and a forerunner in introducing the latest Artificial Intelligence technology to people's daily lives. This is why we have gone one step further, converting the home into a genuine computer, smart and open, able to provide third-party services in order to enhance the users' consumer experience. This is what we refer to as Home as a Computer (HaaC).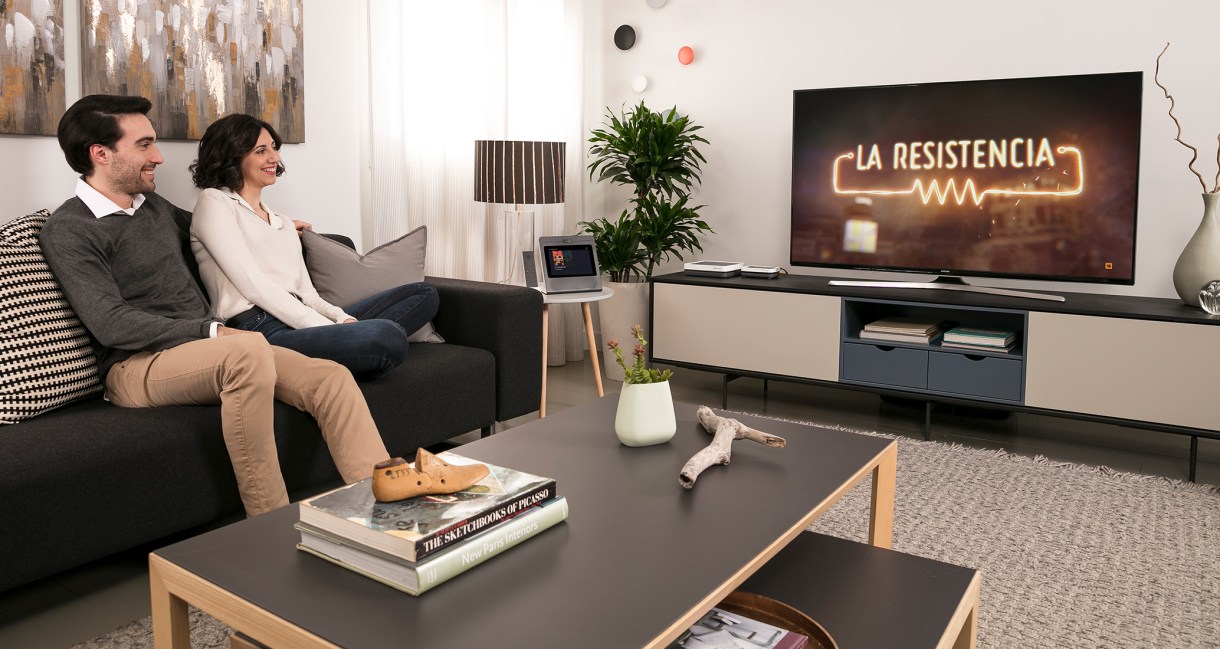 Drawing an analogy between the home ecosystem and a computer, it is as if the UHD decoder, which uses HDMI to provide content in the form of television channels, is our access to a computer monitor, but in the living room.
The Wi-Fi router, with its signal boosters, which connects us to the IoT world in the form of lights, boilers and other home devices, would be the equivalent of the computer's peripheral devices. Now, thanks to Movistar Home, we provide the user with a complete keyboard, speakers and a microphone so they can connect to Telefónica's services through Aura, Telfónica's artificial intelligence.
In order to complete this ecosystem, we have apps on Smart-TVs and mobile devices which connect to the home Wi-Fi and which are included in the same service contract, with direct control of the mobile devices' SIMs. And not only that, like any good operating system we also have a wide range of default services for the home, such as ID verification by reviewing the documents of the people taking out the Telefónica services, a landline and mobile telephone number as a digital identification mechanism and third-party billing of services provided by our partners.
These are some examples of our services, from technical support in the home to Contact Centre services, as well as remote support for devices at home and security services such as "Secure Connection", Movistar Car and Movistar Cloud. All this technology makes Telefónica the telecommunications company that brings the most technological services to its clients' homes.
Therefore, thanks to the installation of Aura on the mobile apps and Movistar Home connected to the home Wi-Fi network, we have achieved a unique technological ecosystem which allows third-party products and services to be added in order to enhance our clients' experiences. This is the precise point at which we implement the concept of the Living Apps, applications developed by external companies and incorporated into our ecosystem in order to improve our clients' consumer experience in the home.