Telefónica is the pioneer telco in introducing Artificial Intelligence (AI), through Aura, to facilitate communication with its customers. Behind this initiative, one of the Company's most ambitious, the profiles of Irene Gómez, Ana Molina, Marta Pérez and Sarita Saffon stand out, as some of the hackers who gave the project a feminine voice and face. All of them participate regularly in technology-related events where they highlight Telefónica's advances in AI.
Designing a personality for Artificial Intelligence
When designing Aura, one of the points that has been studied most carefully has been the type of relationship humans have with AI, taking into account the design challenges posed by new patterns of interaction such as the use of voice. Ana Molina, Service and Experience Designer at Telefónica Aura, during her speech at the sixth edition of Experience Fighters, summed up these challenges with the sentence:
"Designing an intelligent interface requires mastering conversational design, exploiting context and data to the fullest, but above all, you have to be prepared for the unexpected."

Ana Molina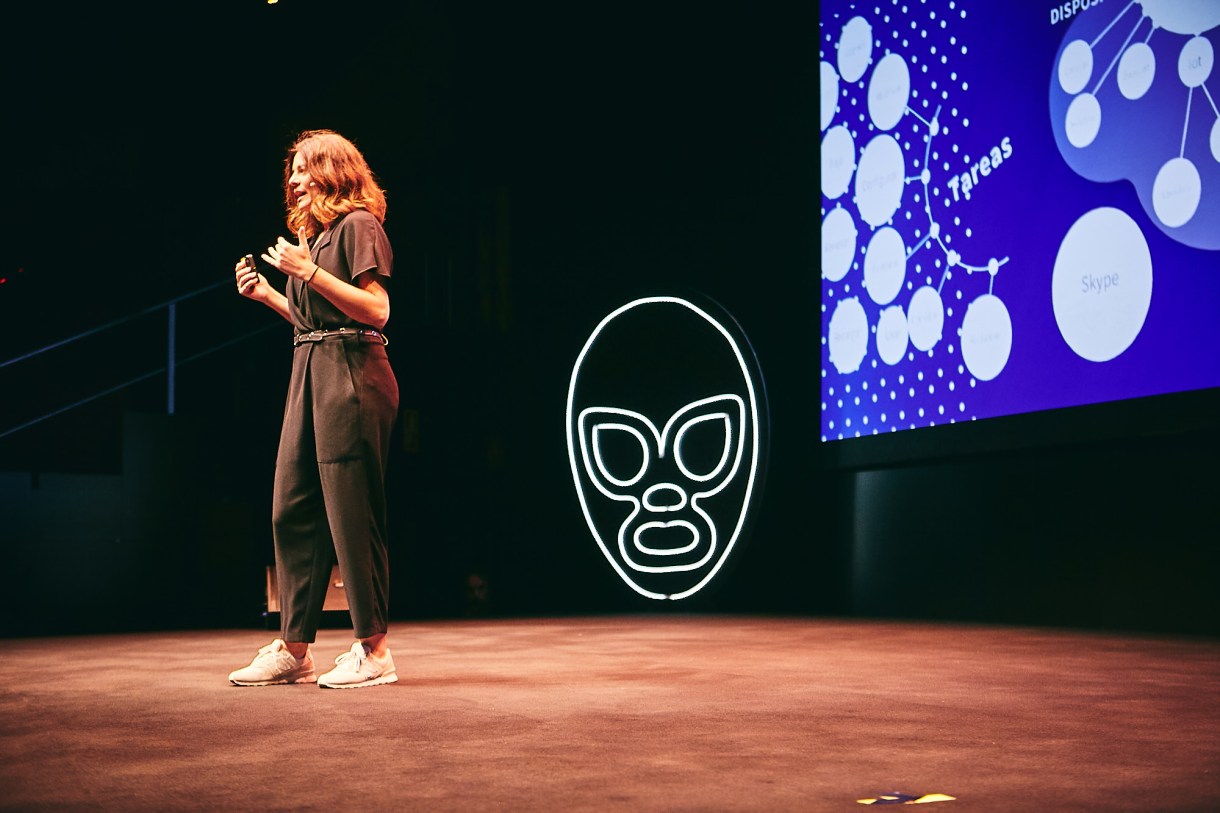 Always considering the user experience
In terms of the overall user experience with Aura, Marta Pérez and Sarita Saffon, UX Researchers at Telefónica Aura, focus their work on user research and idea management, and their experience is based on the design of new processes and tools to help identify user behaviours and needs. That's how they explained it at Redbility Damn! I´m researcher
"The importance of research with users in innovation projects, especially in challenging technologies such as Artificial Intelligence, is essential in bringing the user experience to the entire design process and decision making within the company"

Sarita Saffon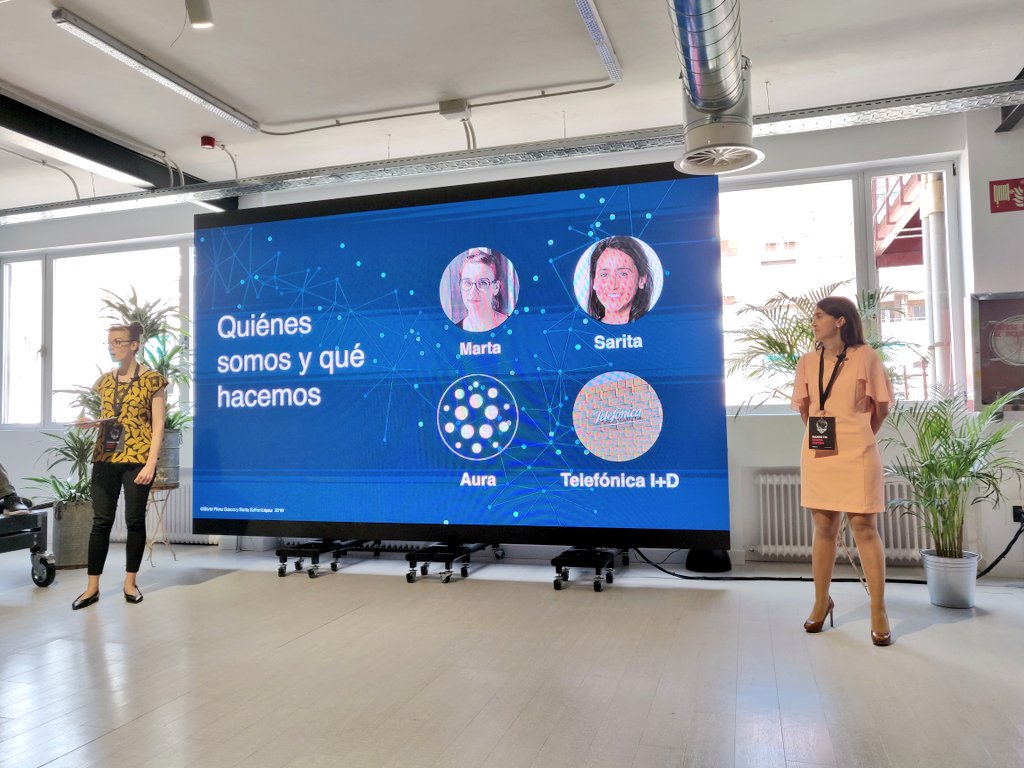 Betting on multidisciplinary teams
The best way to develop an AI is to have multidisciplinary teams, so within the Aura project -with Irene Gómez as director- they try to break down barriers and eliminate biases, "with a team that develops in different ways and taking into account that AI training data is representative of a society in a balanced way", as stated by the director at Telefonica Aura in the cycle of Tecnobienestar conferences.Another key point to highlight regarding the use of AI at Telefónica is the implementationof a series of ethical principles to regulate customer's data usage through Artificial Intelligence.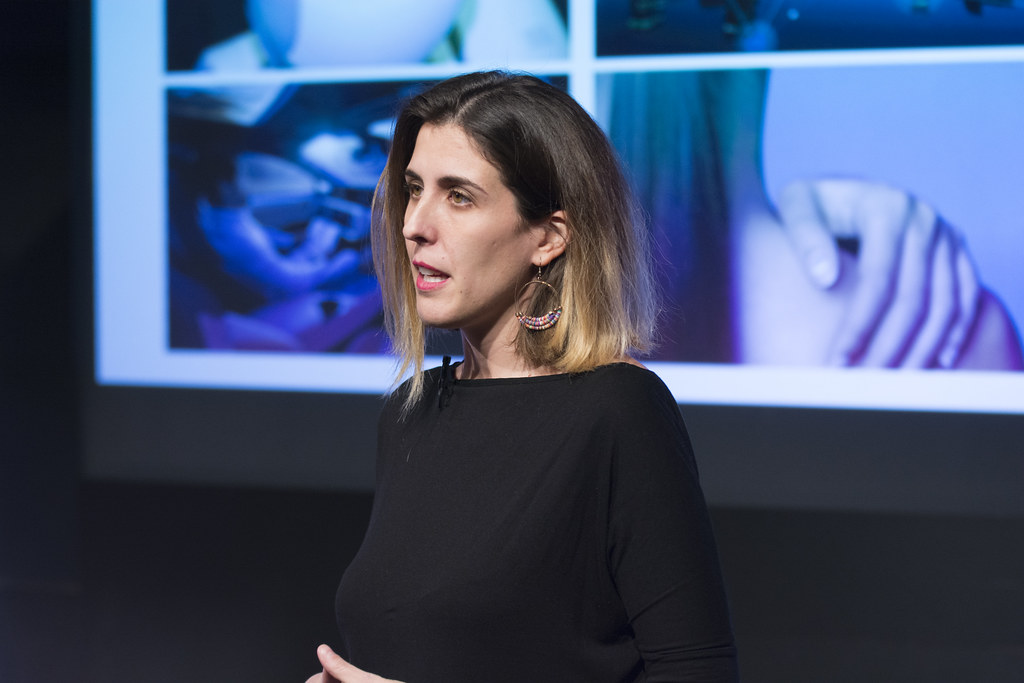 Telefónica has understood the importance of parity for development in the technological world, with women hackers as Aura standard-bearers who, thanks to their work, have managed to position the company at the forefront as regards the use of AI within telco.
If you want to know more about Aura, visit volumes 1 and 2, which tell you its history from birth to the present day.