The TM Forum 2019 has recently taken place in Nice (France), a forum that encourages the industry's association and drives the digital transformation of companies, that was attended by leaders of the most important telecommunications and technological industries. Telefónica has been represented by Irene Gómez, Global Director of Aura, and José Ramón Gómez, Head of Product Strategy at Aura, with the collaboration of Rick Lievano, Director of Industry Technology Strategy and Communication at Microsoft. "Data, Cloud and AI are the fuel for digital transformation", said Irene Gómez.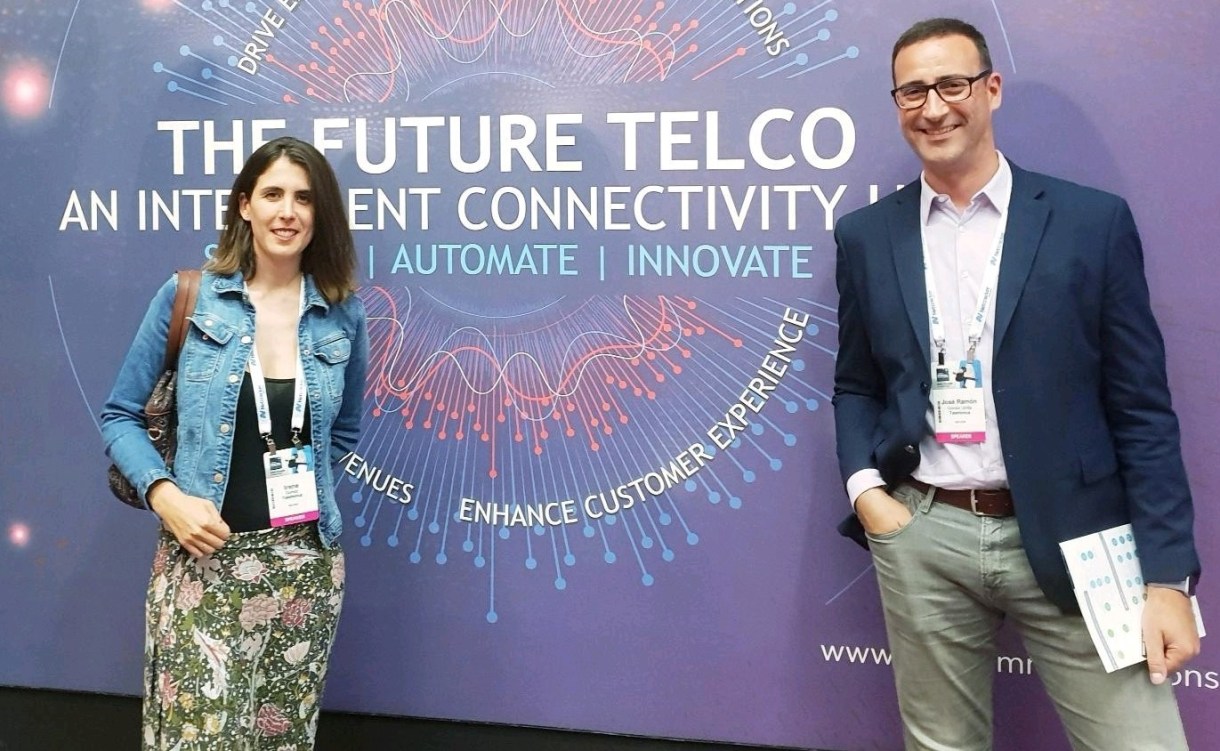 Irene stressed that the history of Telefónica is the history of continuous change. Born as a fixed-line network company, it opened up to mobile networks and then to the world of data by incorporating digital services into its portfolio. More than three years ago it was idealised as a platform company, and significant efforts were made to execute that vision successfully.
Telefónica, a platform company
The First Platform is networks and other company services, which serve as a fundamental base to support the rest of the assets. The Second Platform is unified IT systems, while the Third Platform encompasses all the digital products and services that it offers to its customers. On the basis of the capabilities provided by these platforms, the Fourth Platform was developed to reinforce Telefónica's capacity to collect, store, analyse and understand customer data in real time and offer them personalised experiences. It is a cognitive power realised through Aura, Telefónica's Artificial Intelligence, which is already established in seven countries and soon to be in two more.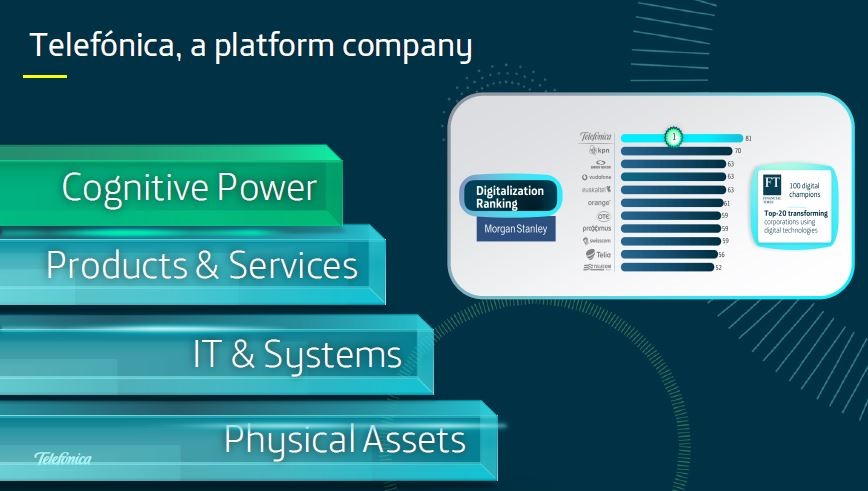 "Aura has become a new way to create a relationship based on trust with our customers. Our customers want a simple, reliable, multi-channel experience. This is Aura's mission."

Irene Gómez
In addition, she stressed that the company has already been recognised by Morgan Stanley as number 1 in the digitization ranking or by the Financial Times as one of 20 leading corporations that are using digital technologies to transform themselves. For his part, José Ramón Gómez commented on some of the challenges they face with Aura:
Multi-local operation: launched in seven different countries with different languages and dialects. To scale up the project, local teams have been created with a Global/local Government, so that they can locally create relevant cases of Aura use in each country.
Time to market: Telefónica has an internal team that builds the product in-house, supported by Microsoft, which allows them to be quick at deployment.
Global Product: it has to have the same user experience for all customers while remaining both personalised and relevant.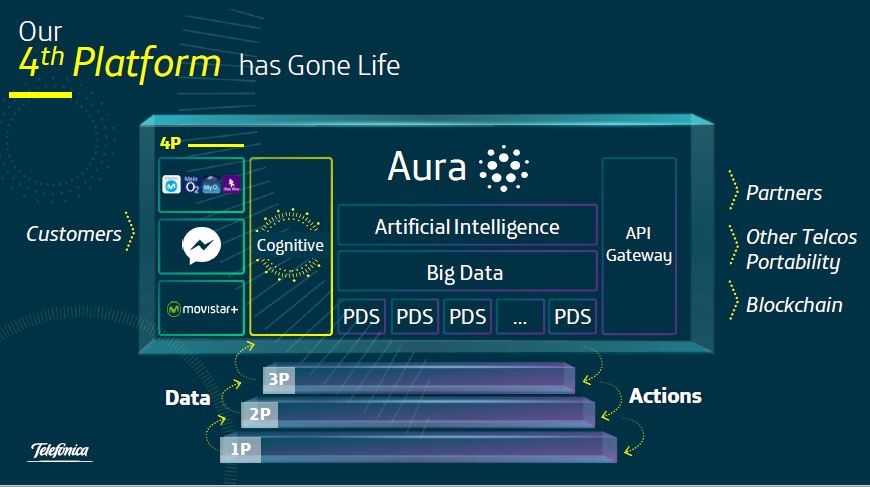 Aura, an international project
The Telefónica executive also pointed out that Aura is currently present in seven countries with 2 million active users per month, 6 million conversations per month through 20 different channels, which is why it will continue to evolve gradually with each new case of use and channels, depending on the needs of each country. In addition, Aura has recently been launched in Ecuador and will arrive in 2019 in Colombia and Uruguay.
To conclude, regarding the implementation of Artificial Intelligence in companies, the three pointed out that change is constant; it is necessary to transform, so that data, cloud and AI are the fuel for digital transformation, that innovation will come from each person, and that technology must have a human side and create different and personalised experiences for customers and employees.