Japan 1990, most die-hard Formula 1 fans remember the eventful race in Suzuka circuit. As was usual during the late 80's and early 90's, Ayrton Senna and Alain Prost, two of the fiercest rivals in sports history, were fighting for first place once again. Suddenly, as if it was a deja-vu from the year before, the Ferrari and McClaren collide,and the championship ends. This time though, with Senna becoming World Champion. Spectators all around the world saw both drivers jumping out of their seats, their tempers flaming like wildfire.
This past Sunday at the Barcelona Grand Prix, the race was very different. Not only have circuits become safer, but the ability to use data and algorithms has allowed drivers and their engineering teams to better map out overtakes, to avoid situations like the crash mentioned above.
In Barcelona, Lewis Hamilton and Valteri Bottas took first and second place, after an event fueled start, with a multi car crash caused by
Romain Grosjean
. Even though no one was seriously injured, the car sent "high impact" alerts and a medical checkup was ordered for Grosjean. Small details that seem routine now, like these, were not available before.
When victory hangs on just a fraction of a second,
data can be the turning point
between winning first and second place. It is widely known that many sports are already using Big Data to help performance. Cyclists rely on data collected by
LUCA to improve endurance and technique
, eSports are also incorporating data use to determine which areas need more focus, but perhaps one of the most interesting sports when it comes to data is Formula 1 (F1).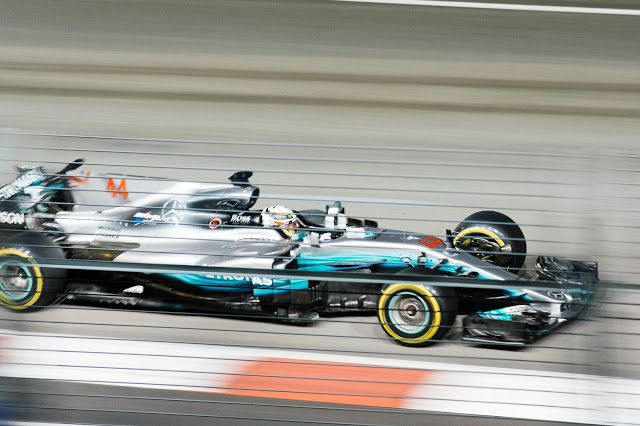 Figure 1: Lewis Hamilton has beat the previous record with 41 wins from pole position
An F1 car can produce over
300GB of data per race weekend
, giving the team and the driver endless possibilities to see where things go right or wrong. Matt Harris, Chief of IT at
Mercedes-AMG Petronas
says "the car is an internet of things" and Mercedes-AMG Petronas equips their cars with about 200 sensors that collect data over the weekend. On race day, sensors are removed since they add on extra weight, so around 80% of data being collected pre-race (Friday and Saturday). For
Lewis Hamilton
,
data is "a new way of life"
, leading him to become very data-driven and fact focused. Having won four world championships already, this decision along with his extreme dedication has paid off.
Mercedes-AMG Petronas has been collaborating with different companies in the telecommunications and data fields, and through this, the team has been able to maximize performance and time. While a team of engineers is working at the pits, a second team back at their home base is also analyzing data and drawing insights.
Tibco
, experts in integration and data analytics software, have worked together with Mercedes-AMG Petronas to create a model that analyzes data and creates different scenarios for overtaking moves.
Qualcomm
, a company that markets and designs wireless telecommunication products and services is also a partner. Mercedes uses Qualcomm's Snapdragon processor, which collects data and transmits it to the garage through a fast WiFi connection.
McClaren
is another leading team that makes sure that every piece of their cars makes use of the historical data collected, and the results from simulations done beforehand. Geoff McGrath, Chief Innovation Officer at McClaren mentioned to Fortune Magazine how even though all of this data collection is helping the cars and therefore driving experience better, that the driver is the ultimate "sensor" they have, the only one who can feel the racetrack.
Data analytics does help performance, as we mentioned before, but also allows the drivers to focus on what they like best, driving.
Speaking about contact with the track, tyres are the only point of contact between the driver and the asphalt, and are crucial when it comes to saving or losing time. Softer tyres provide more grip but need replacing more often, resulting in more pit stops, and harder tyres are more durable but have less grip. Often, drivers need to make split second decisions; do they stick it out and finish more laps with the same pair, or stop and change? One bad choice could cost them valuable time, and in F1, time really is gold. Doesn't this make you look forward to the next race already?
It is important to track down how each type fares in each lap and their temperature, to be able to test out and check what is best for each team. Pirelli recently released two new tyre types, Hypersoft (pink) and Superhard (orange). Hypersoft are best for lower speed in tracks, with less abrasive asphalt such as Monaco or Canada, and have received rave reviews from Champions like Lewis Hamilton. Without properly tracking the performance of each tyre, and on each track, it would be impossible to calculate how many pit stops a driver needs to make, what type of tyres to start the race with and if combining different types will be beneficial as well. In Barcelona, many teams mentioned tyre challenges, so they continue to be an element of surprise race to race.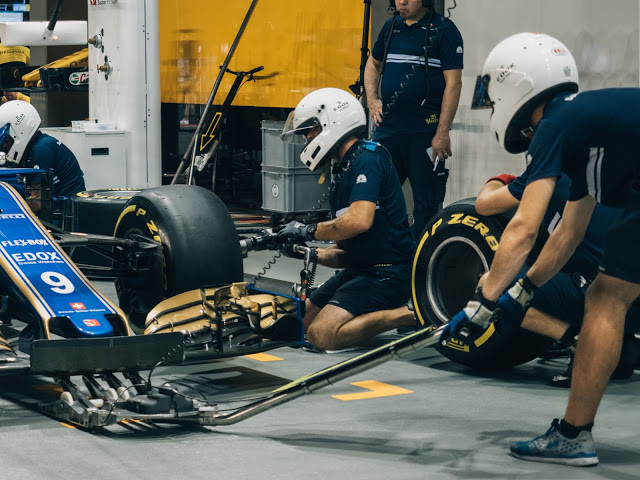 Figure 2: Technology and processes used in F1 can be applied to smart cities and medical care
Now, car performance is second to the health of the driver, and for this, special biometric gloves have been created that will measure heart rate and oxygen levels to monitor their vitals during the race, and during and after a collision. This is important as by tracking vitals remotely, medical staff is aware how the driver is doing before they reach the scene. The same goes for tracking the vitals of the pit crew, which Williams did a couple of seasons ago, to determine the stress levels and where each member of the crew would need more training in. F1 has even inspired medical staff from the University Hospital of Wales (UHW) to visit the Williams factory to observe the team's pit stop practice, to be able to apply their detailed coordination and attention to detail, to patient care and resuscitation processes. "We are increasingly finding that Formula 1 know-how and technology can have benefit to other industries and this is a great example," Mentioned Claire Williams, deputy principal for the team, showing how any best practices are meant to be shared with other industries.
While many will argue that technology has beat intuition, the reality is that this has given drivers a lot more room to excel without worrying about why certain things happen and why, and has opened the floodgates of the information they can get their hands on. In the end, the driver decides what to do, when to top and when to overtake. The difference with data is that their intuition is supported with facts and allows for planning.
Long gone are the days when Niki Lauda, Ayrton Senna and Nigel Mansell ruled the circuits. The sport has had an interesting evolution especially with the introduction of technology and putting data first. As we focus on the future of the sport, it's chilling to think of what will come next season and who will reign the podium. For now, let's see what Monaco brings next!
Do you have your predictions about the winners already?