The Mar Menor, Europe's largest saltwater lagoon, is suffering from severe degradation due to various socio-environmental factors. The Smartlagoon project, funded by the European Commission, kicks off the efforts to achieve the lagoon's sustainability.
Despite being an ecosystem of great environmental and socio-economic value, the strong climatic and anthropocentric pressures on the Mar Menor triggered a real environmental collapse in October 2019. The effects of a 'DANA' (a short period of intense rainfall) that hit the region at that time, added to the serious problem of the eutrophication of its waters and resulted in the desolate image of tons of fish dead due to asphyxiation.
In addition to its ecological interest, the Mar Menor also has great cultural value, and treasures important remains of palaeontological, archaeological, historical and anthropological heritage. It is therefore vitally important to understand how this situation has come about and to take action to reverse it.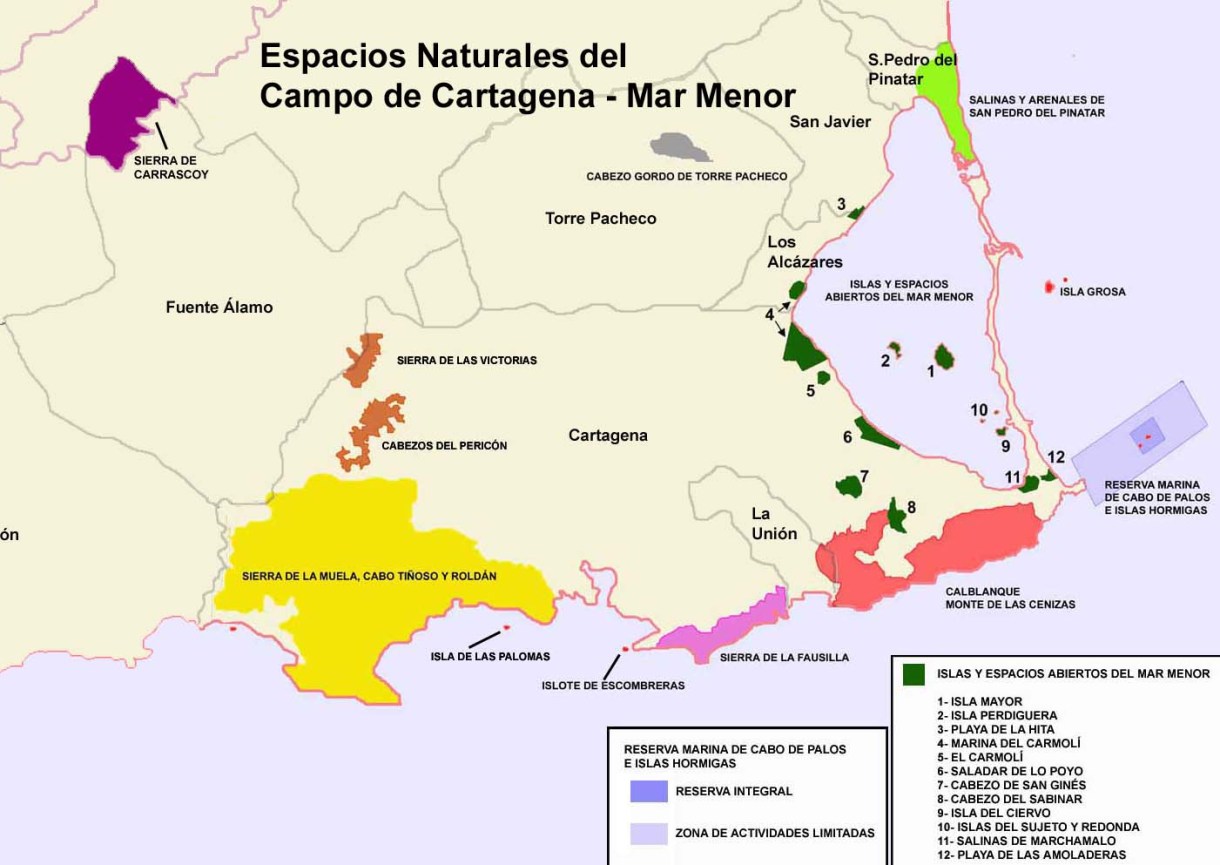 How did this situation come about?
Throughout its history, the Mar Menor has undergone a process of transformation, due to human intervention, which has modified its physical and natural characteristics. The main causes of its current difficult situation are, for example:
Contamination by organic waste and fertilizers,
landfills and coastal works,
dredging to extract sand,
accelerated and poorly planned urban growth,
Intense pressure from tourism.
Marinas and artificial beaches where there used to be seaside resorts. Wetlands and altered riverbanks. Muddy seabeds. Uncontrolled proliferation of algae due to excess nutrients from illegal agricultural drainage. Dumping of sewage. Degradation of dune systems. Natural spaces overwhelmed by tourist pressure…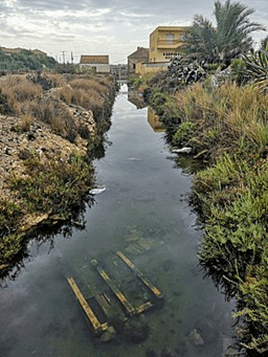 The causes seem clear, but how can this difficult situation be resolved?
The SmartLagoon project
The SMARTLAGOON project, funded by the European Commission under the Horizon2020 research and innovation program, will combine new sensing technologies, based on artificial intelligence and IoT, to create a digital twin of the lagoon.
It is an international project, coordinated by the Catholic University of Murcia, with the participation of the following institutions and companies: The Polytechnic University of Valencia and Vielca Ingenieros S.A (Spain), WaterITech ApS (Denmark), Uppsala University (Sweden), Norwegian Institute for Water Research (Norway), Università di Bologna (Italy) and Photrack, AG (Switzerland).
As we already told you in one of our blogs, a digital twin is nothing more than an innovative virtual model of the lagoon. Its main objective is to gain an in-depth understanding of the socio-environmental interrelationships affecting coastal lagoons and their ecosystem. To do so, it will combine data from IoT sensors and satellite data with human behavioral data (social network data, economic data, etc.), data from open repositories (open data), and citizen science.
Thus, by combining new sensing technologies based on artificial intelligence with IoT infrastructures, the digital twin of the lagoon will replicate the physical processes that occur in it. In this way, it will be possible to know in advance the impact of each of the actions carried out by the sectors involved.
The Smartlagoon tool, funded by the European Commission, has a budget of 3,972,000 euros. It will be developed jointly with citizens, policy makers and other stakeholders to capture their needs and requirements. An agile methodology will be followed to ensure practical and useful results for this particular scenario in the first instance, but with the aim of extending to other coastal gaps in the future.
We will keep a close eye on the results. Not only because of the importance of recovery of the Mar Menor; but also because of how the combined application of data technologies, IoT and Artificial Intelligence can help us to conserve our environment.
---
References:
To keep up to date with Telefónica's Internet of Things,
visit our website or follow us on Twitter, LinkedIn and YouTube