Rosalind Franklin, Liese Meitner, Ester Lederberg and Ada lovelace are just some of the women whose contributions to science were not recognised at the time because of their gender, because they were not men. Whilst we have come a long way, we cannot ignore the gender gap that widely exists in the STEM field, where women only make up 22% of the STEM workforce. Empowering women from day 1 ensures STEM workforces are diverse, because diversity breeds innovation and innovation breeds success.
Education
From an early age, boys are pushed towards science and maths to become astronauts, engineers and programmers, whilst girls are pushed towards humanity subjects and languages, celebrated for their creativity rather than their intelligence. It is estimated that a girl loses self-confidence in mathematical abilities between the ages of 13-15 years old, despite outperforming boys of similar ages in these fields.
Education is an essential component to close the gender gap in STEM as it can stop underlying gender bias from day 1. It can give girls the hard skills required to become programmers, data scientists, engineers, physicians etc, and it can teach everyone on the importance of diversity, not only in STEM but in every industry.
"This is not about fixing women — it is about recognising that girls and young women often learn a set of concepts in early years that limit their views of themselves."

Gabriela Mueller Mendoza, speaker about diversity in STEM
Schools are the key place to convince girls from day 1 that they are just as capable as their male counterparts. Girls often don't choose to continue with these subjects because they never saw it as a possibility, maybe because no females in their family ever pursued science. Encouraging girls to believe in their intelligence is a necessity.
Work experience
A lack of role models and accessible work experience to show young girls how they can fit into this field of work is also responsible for the STEM gender gap. Whilst education can provide the hard skills necessary to be hired, nothing compares to real life experience.
Female leaders already in the field need to be part of the movement to inspire the next generation, to act as mentors. This means going into local schools and youth centres to pass on expertise and advice.
Education and work experience give girls the drive to work in STEM but how do companies need to change to ensure woman remain in STEM careers.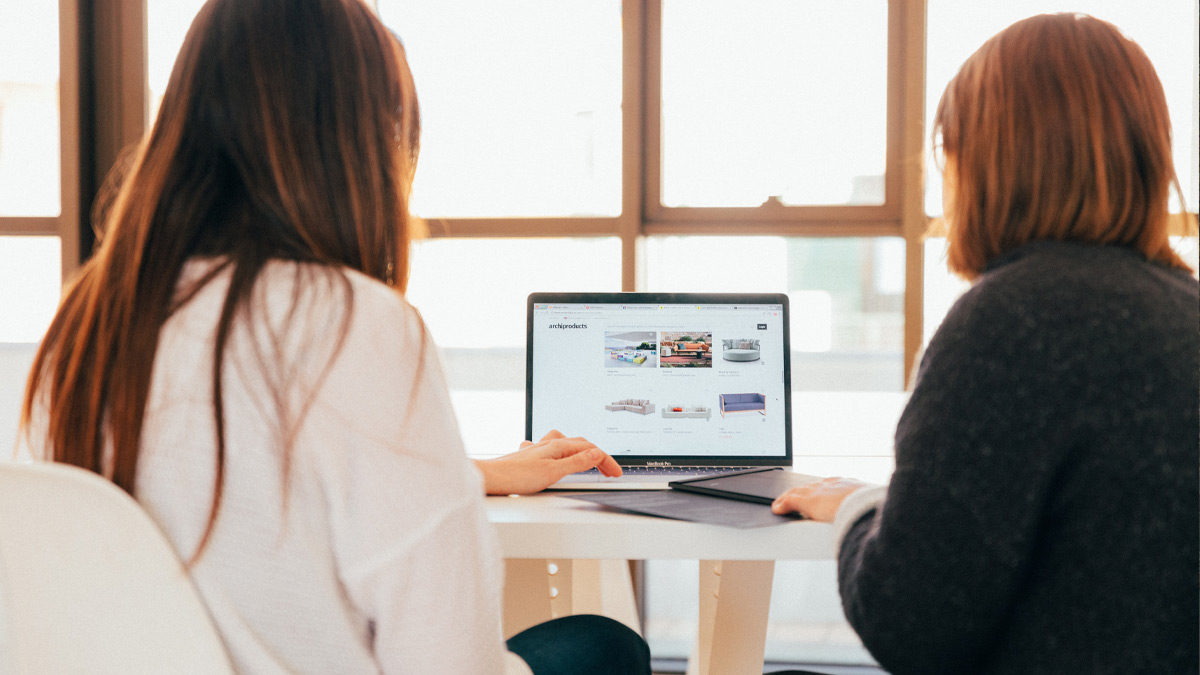 Diversity
Innovation in the workplace requires diversity, diversity of genders, cultures and ages to bring something new and creative. This means hiring a diverse workforce and training existing workforce on the importance of inclusion. A push for diversity may also mean companies need to stamp out unconscious and conscious biases, removing both legal barriers and social invisibilities.
The solution needs to be a concerted effort to train HR, recruiters and managers of the importance of making teams diverse and keeping them that way, via upskilling or directly hiring skilled women to be part of the change. Also, within companies, there needs to be equal opportunities for women to be promoted.
Diversity is also very important in programming to produce fair machine learning sytems. If these automated systems are fed with examples of biased justice, they will end up perpetuating these same biases. Diversity in programming teams is important to spot these biases and mitigate against them. Artificial Intelligence will only learn to be inclusive, fair and representative if we are.
Diversity in the workplace means there are increased the opportunities for women which encourage them to enter and remain in STEM careers.
Support those at the top
Too often woman at the top are not given the recognition they deserve. Once women reach the top, they need to be celebrated, not doubted.
More comments are made about what they are wearing than what they have achieved and how hard they worked to get there. We all need to come together and celebrate those women in our company, sector or community who have climbed to the top.
Self-belief
As with many things, as women we need to have the self-belief to achive what we want in STEM because we are no less capable than the men around us! Together we can close the gender gap in STEM.
To stay up to date with LUCA, visit our Webpage, subscribe to LUCA Data Speaks and follow us on Twitter, LinkedIn o YouTube.