Big Data may have fallen off the
Gartner Emerging Technology Hype Cycle in 2016
, but Big Data and Artificial Intelligence startups are however still in the spotlight. An increasing number of tech entrepreneurs are finding innovative ways to harness the power of analytics to bring value to a wide range of companies in many sectors.
Some of the "once-startups now-giants" of this world, such as Uber and Amazon, have made Big Data a core part of their strategy – but how many startups are creating the technology to enable this shift towards data-driven business models?
On AngelList
, 4372 Big Data startups are listed with an average valuation of $4.5m, whilst in the
Artificial Intelligence category
, there 1926 startups listed with an average valuation of $4.8m.

The market for Big Data hardware, software and services grew 23.5% to $22.6 billion in 2015, according to market researcher Wikibon, and is expected to increase at a compound annual growth rate of 14.4 percent to $92.2 billion by 2026 – which make for enticing figures for startups looking to scale up fast.
So, which startups are we excited about in 2017? Who will the VCs be keeping their eyes on? Here are five that are on our radar:
1. Geoblink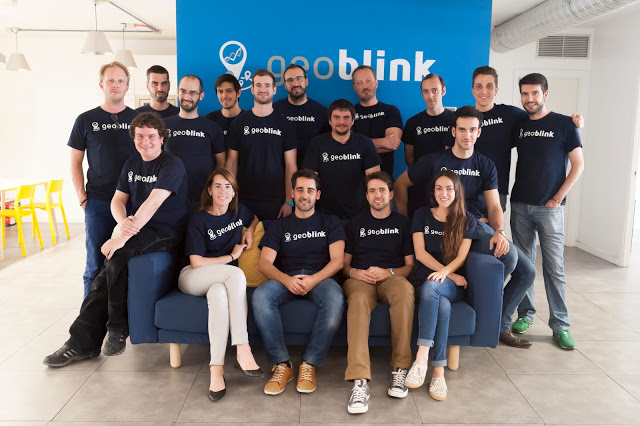 Madrid-based startup,
Geoblink
, provides
a geo-spatial intelligence platform
which gives users instant access to powerful analytics features which allow them to extract insights to "
fuel expansion and geomarketing strategies
". Its founder,
Jaime Sánchez-Laulhé
(a
computer scientist and MBA from Chicago Booth with experience in management consultancy at McKinsey) has a clear vision – to empower SMEs in making data-driven decisions. The team have already closed their second round of funding ($1.1m) from Nauta Capital and have solid foundations having taken part in the
Lanzadera
accelerator programme in Valencia.
2. Inbenta

Inbenta provides a cloud-based, semantic search technology and specializes in natural language processing to optimize online customer experience through Artificial Intelligence-powered technology. Their solutions allow businesses to increase the efficiency of their customer service, call centers, e-Commerce, FAQs and social media platforms with support services such as dynamic FAQs, knowledge management and virtual assistants. Since starting their journey in 2005, this Barcelona-based startup has already worked with BBVA, Groupon and Ticketmaster and now has offices in the US, Brazil, France and Chile. 2017 looks to be an exciting year for Inbenta after sealing $12m in funding in 2016.
3. Big ML

BigML has had a very clear goal since 2010 – bringing Machine Learning to the masses. Since then, they have built an accessible platform to "uncover the hidden predictive power of data with ease", providing sophisticated Machine Learning-based solutions which make it easy to solve and automate classification, regression, cluster analysis, anomaly detection and association discovery tasks. Headquartered in Oregon, with their second office in Valencia, they are helping thousands of analysts and software developers around the world to transform data into predictive models. Their founder, Francisco Martin, said in this interview that "BigML will enable Data Scientists to work a lot more efficiently than they currently do."

4. Pixoneye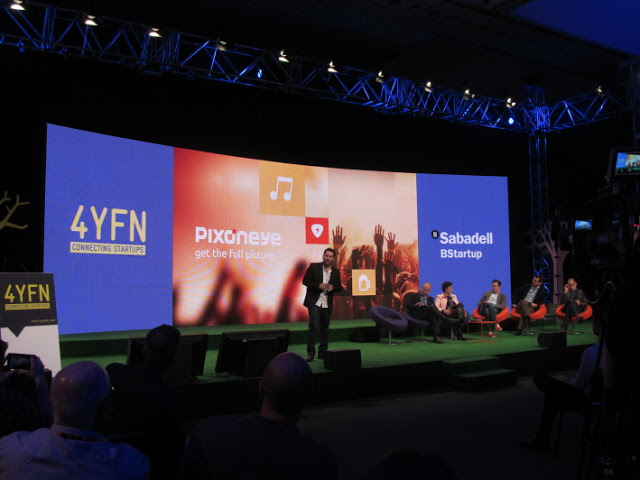 British-Israeli startup, Pixoneye, uses image understanding technologies to create analytical capabilities of mobile users for predictive personalization needs, based on users' personal mobile photo galleries. Data mining on mobile devices still relies on primitive capabilities such as geolocation and browsing patterns and many companies attempt to create recommendations and predictions based on this primitive data. Pixoneye has created a technological solution that allows marketers and brands to analyze and personalize their mobile audiences based on their personal photo and video albums. After raising just under $3m in funding in 2016, the future looks bright for this Wayra-accelerated startup.
Spanish startup, CARTO, is a platform for discovering and predicting the key insights hidden in our world's location data. Their powerful visualization tools have enabled them to grow fast with more than 200 employees between their offices in Madrid and New York, as well as closing a whopping €23m Series B funding round in 2015 to continue their expansion. Here at LUCA, we are also working with CARTO to unlock the insights in our mobile data as well as enabling our corporate customers to enjoy the benefits of geospatial intelligence.
It's an exciting time to be an entrepreneur in the world of Big Data and Artificial Intelligence, but which startups do you think we should be keeping an eye on? Let us know in the comments section below.